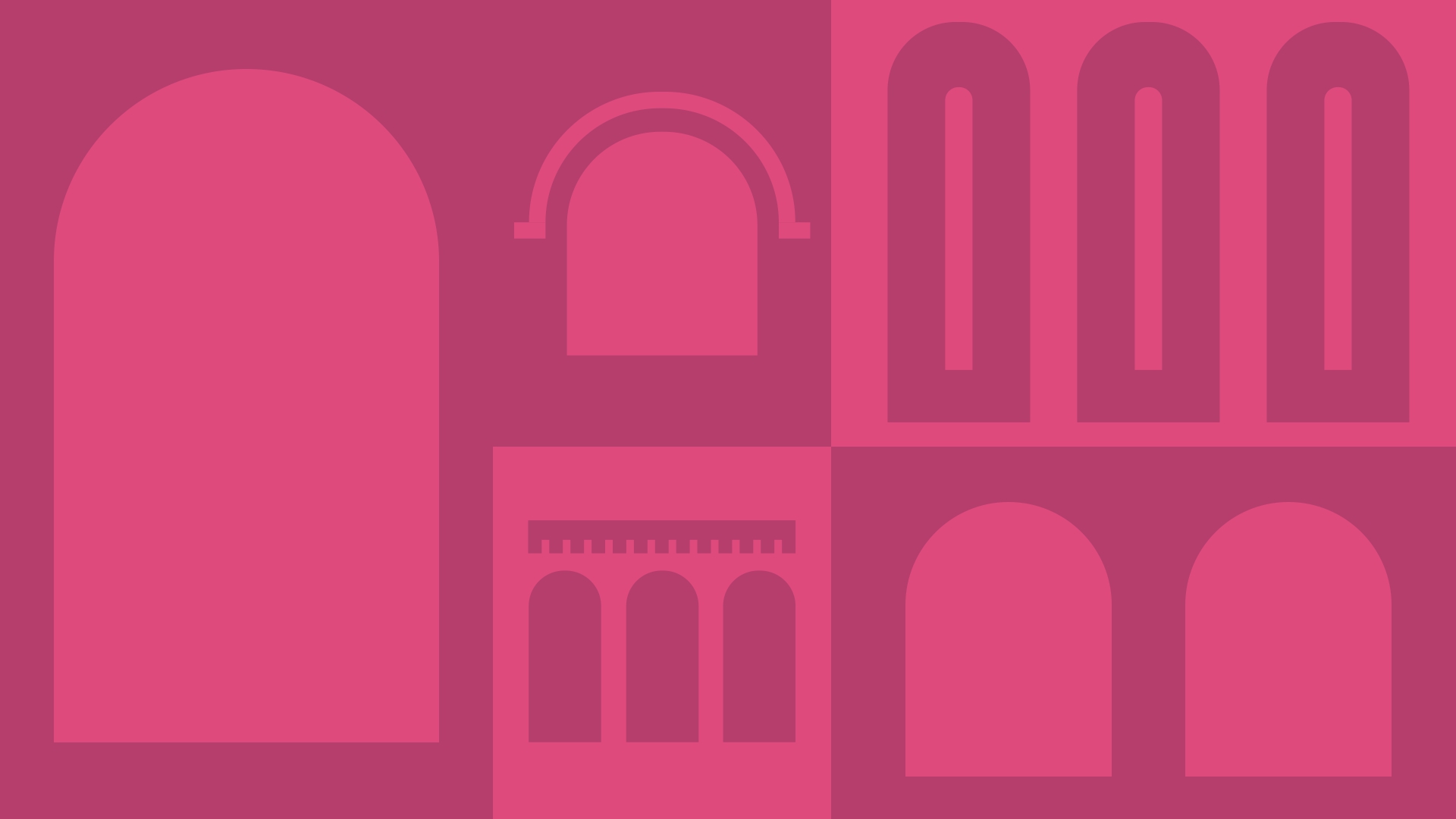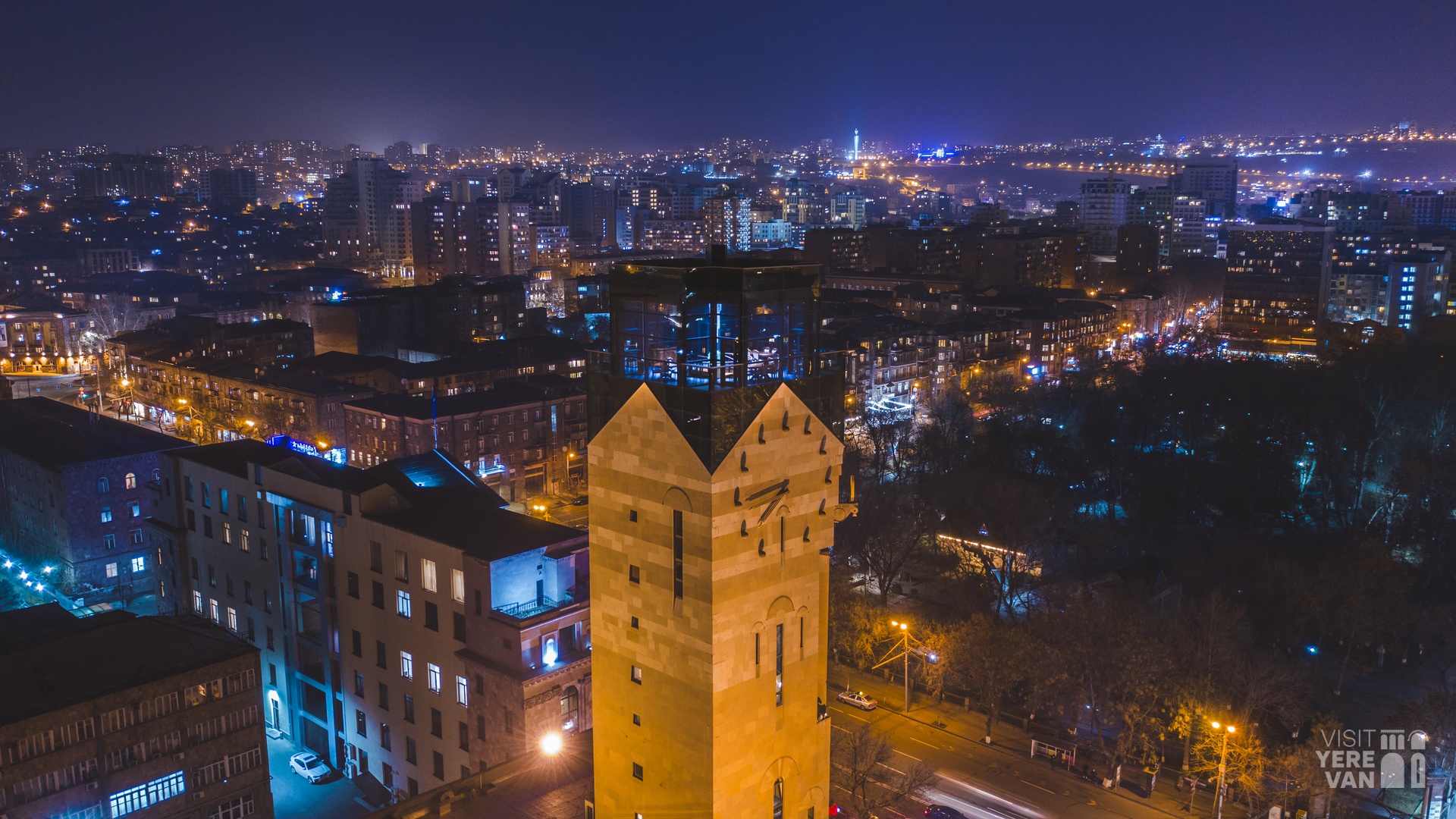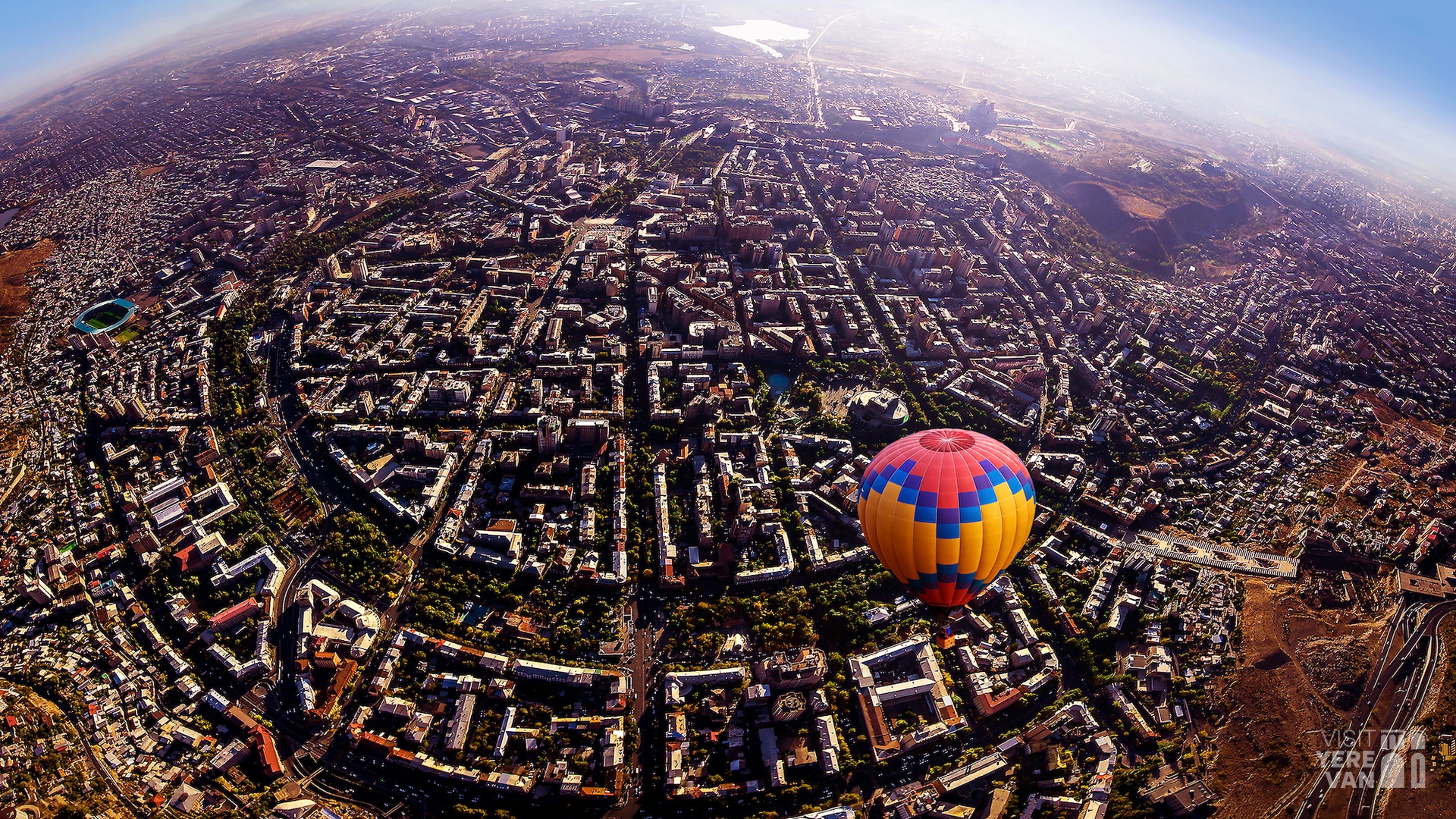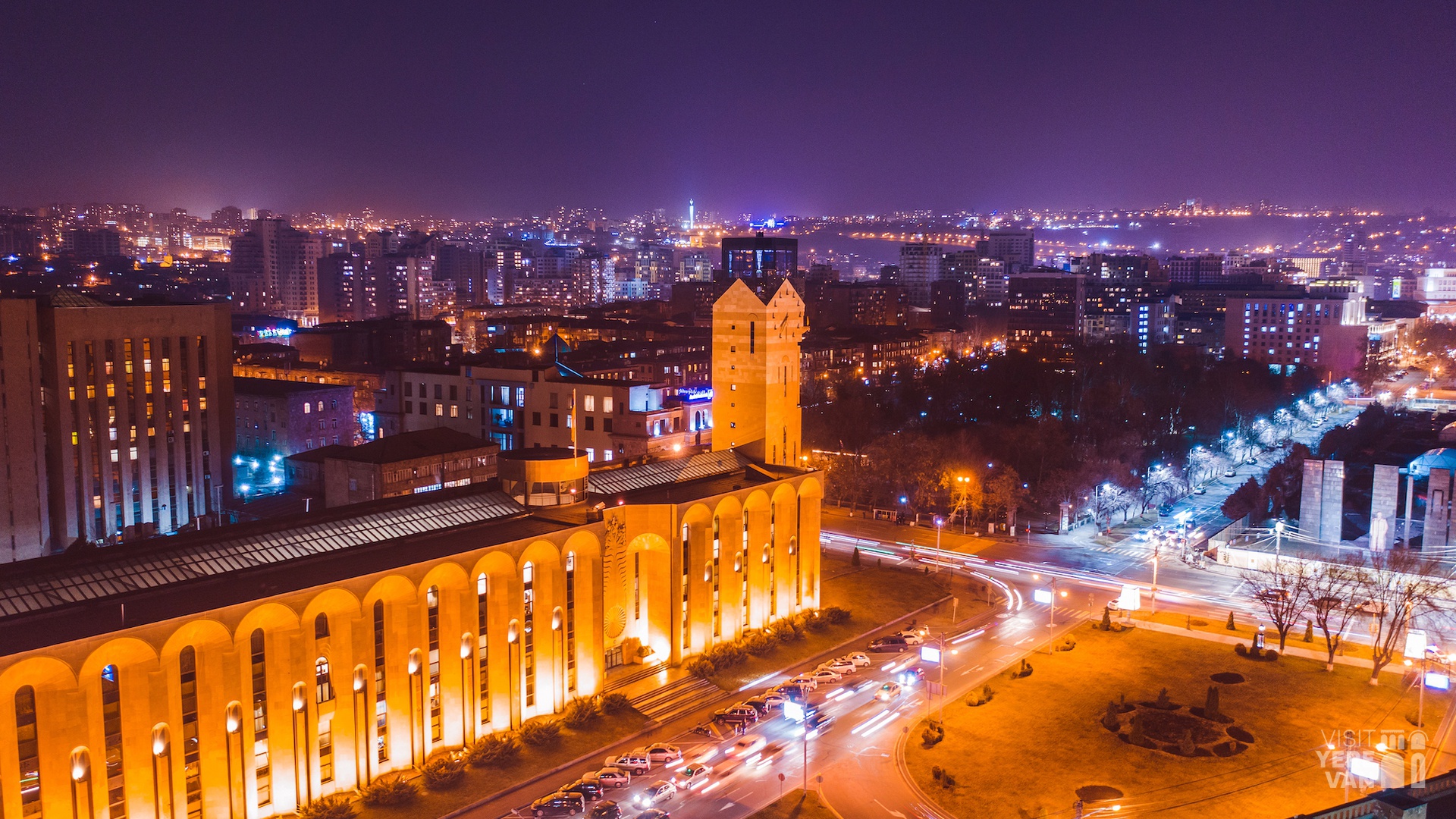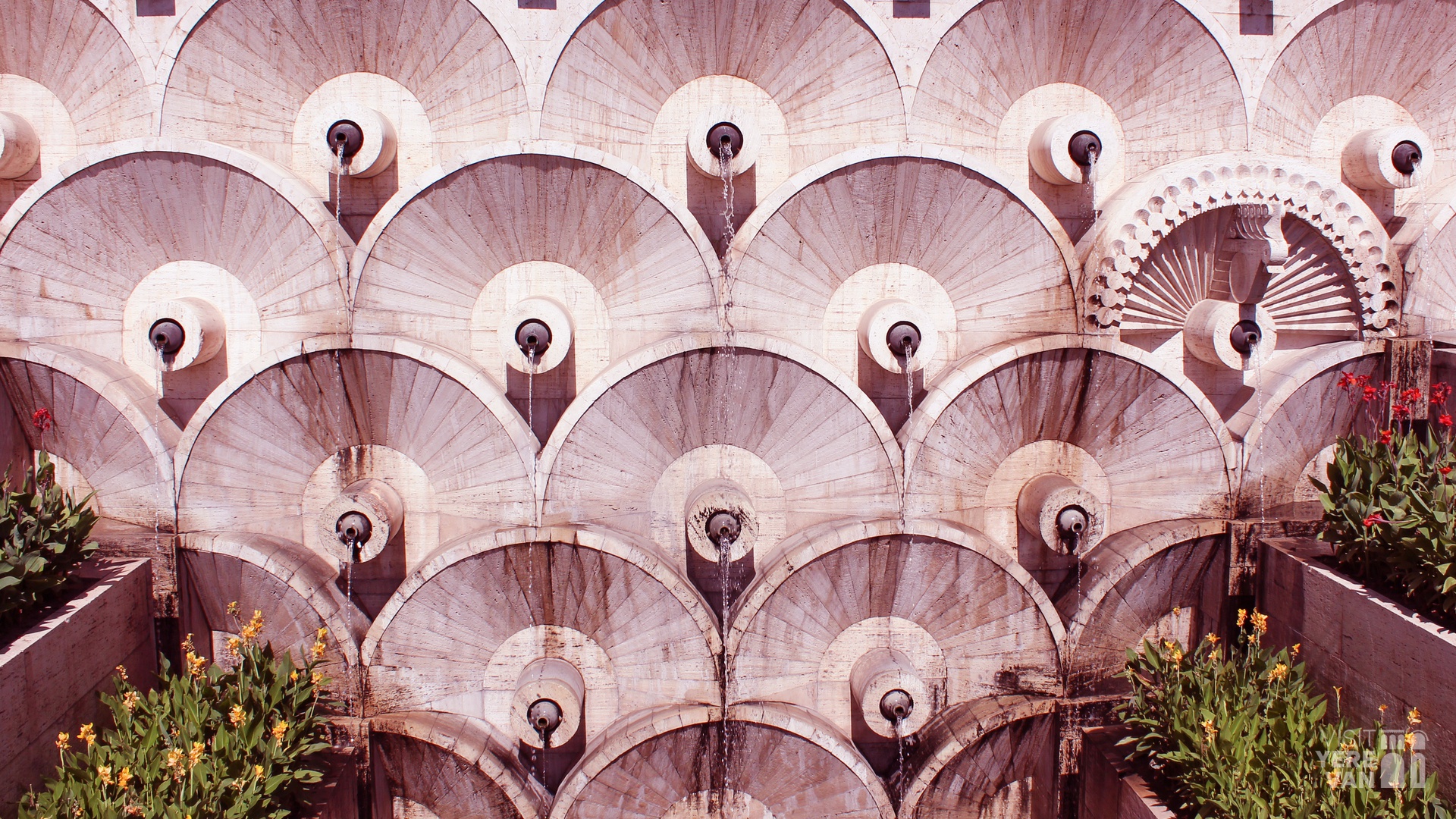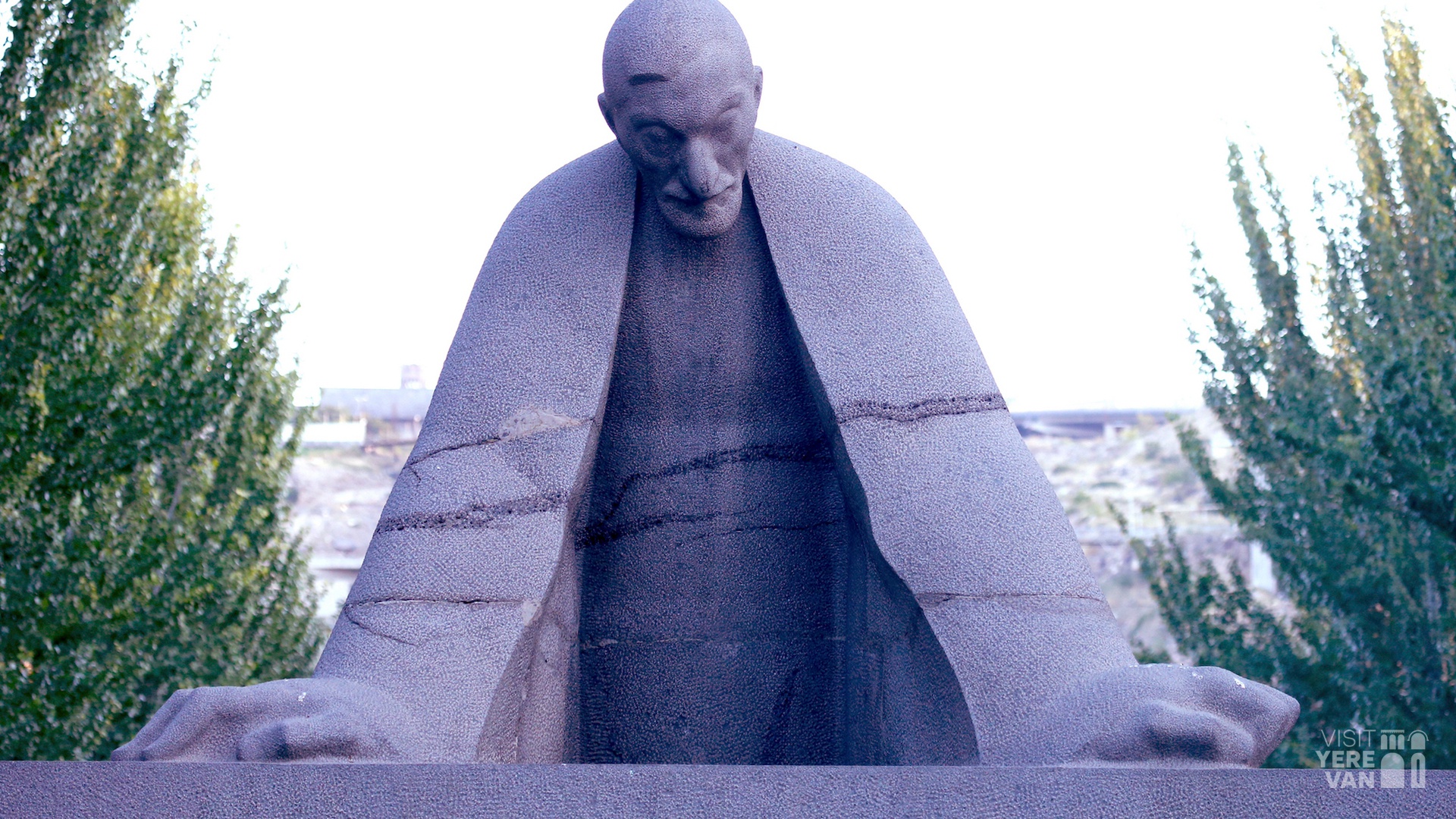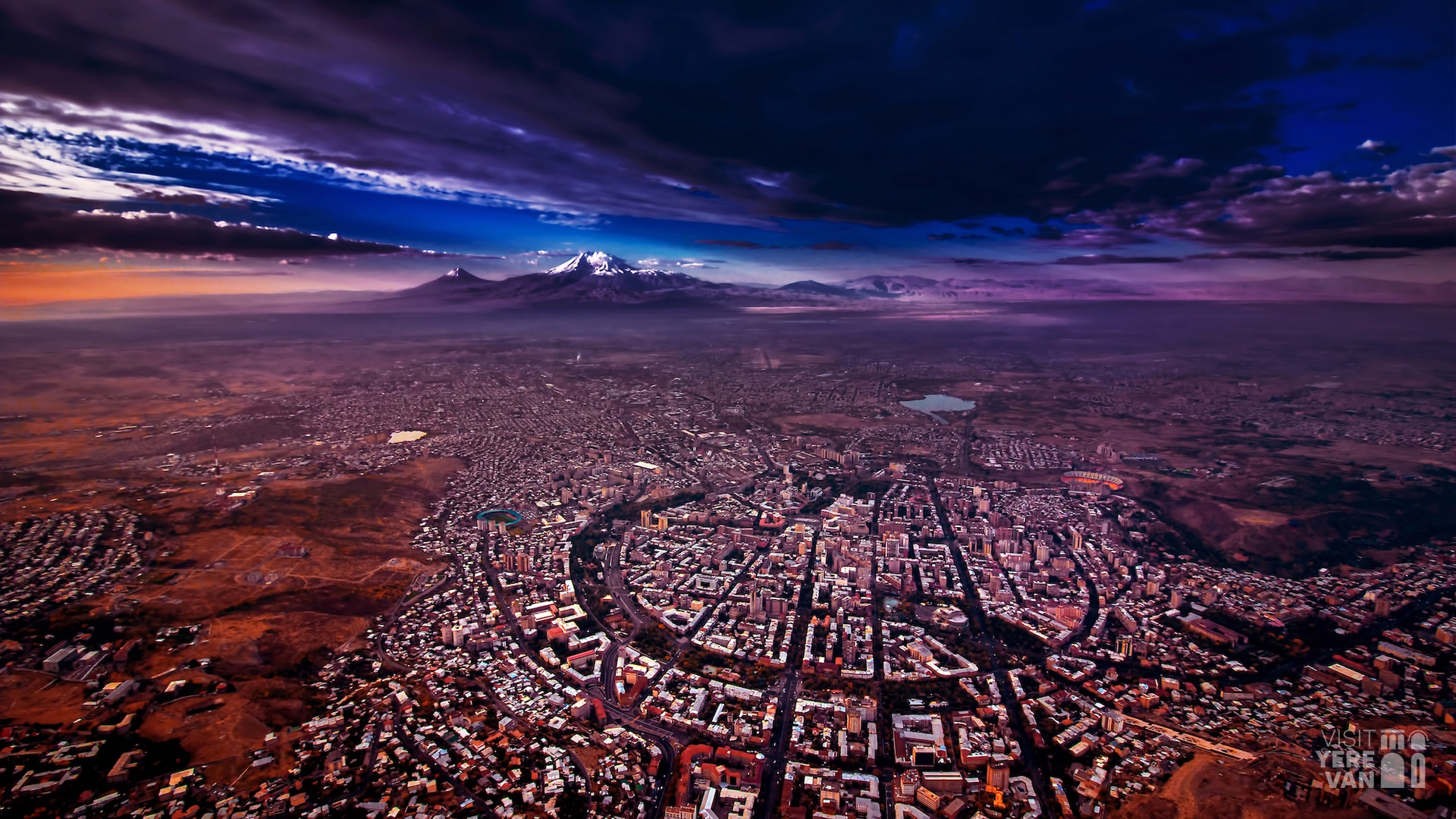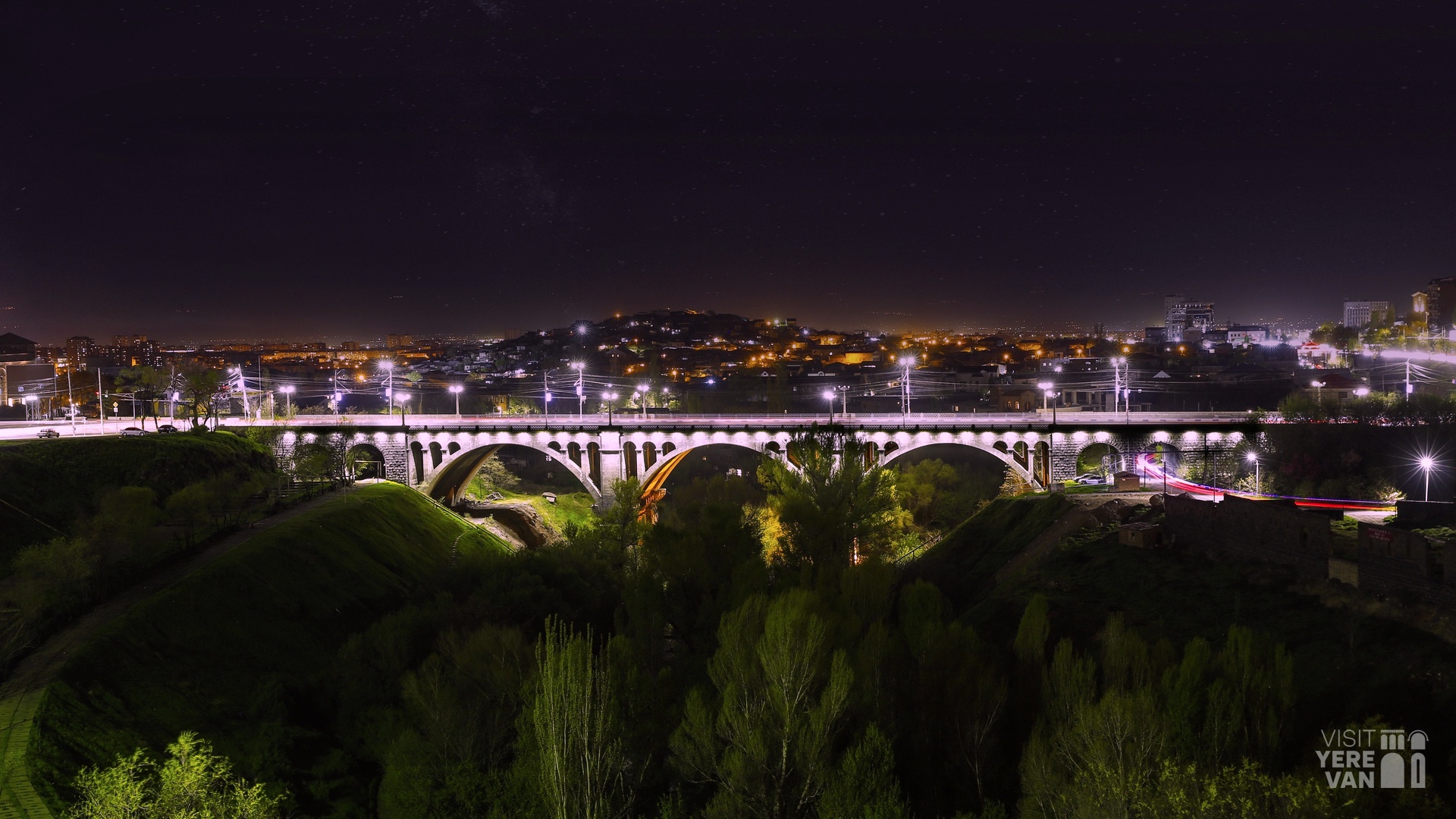 Welcome to the youngest of the oldest cities in the world!
Welcome to Yerevan - the capital of the Republic of Armenia!
Yerevan is a festive palette at any time of the year. Every month is great for tourism: winter is mild, spring is bright, summer is festive, and autumn is long and warm.
In Yerevan, the distant past and the rhythmic present are flawlessly combined. Here you will find both old churches, historical and cultural monuments, museums and galleries, as well as modern sights and recreation places - clubs, restaurants, taverns, bars, children's attractions, shopping centers, squares decorated with pink ornaments, green gardens and parks... 
Yerevan offers a wide range of cultural activities: jazz, rock, folk and classic music, national dances, religious, cultural and entertaining events and festivals; young and old happy people soaked to the skin pouring water over each other on the streets, this all and much more will make your tour unforgettable... The Armenian national cuisine and drinks, rich in different tastes, will become a discovery even for the most discerning gourmets.
Yerevanians (as we call ourselves) love life, feasts for or without any reason, weddings and parties. And the unique Armenian hospitality has no boundaries. So don't be surprised and don't refuse if you are accidentally invited to yerevanians' home to continue the fun. Be sure that they won't let you go without some goodies. Here people know how to bring joy and happiness!!
So, if you love to travel, your collection of memories will definitely be incomplete without warm Yerevan impressions. 
The sunny Yerevan with a magnificent view of Biblical mount Ararat is waiting for you!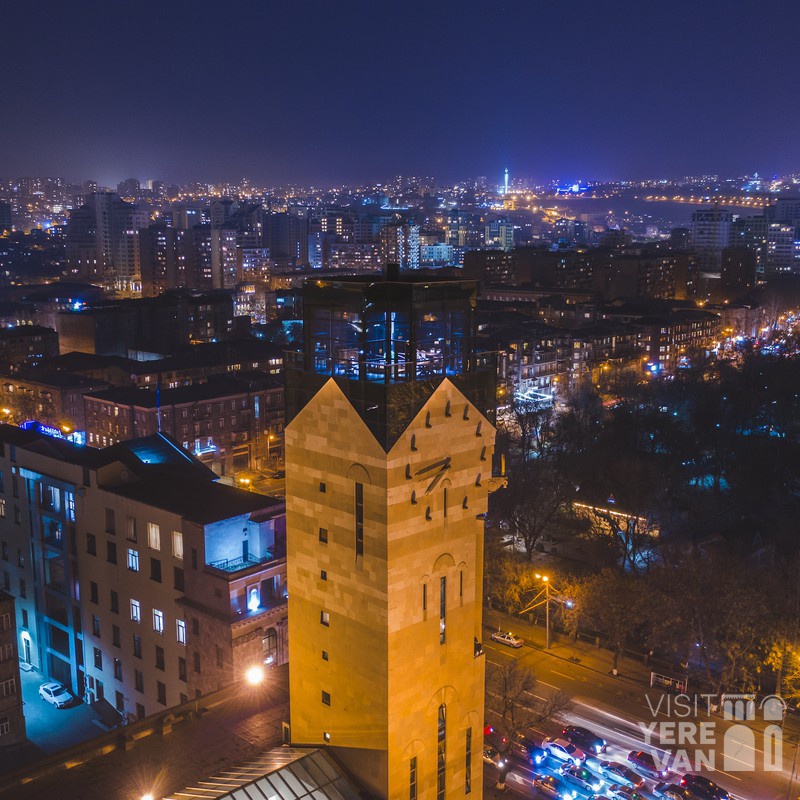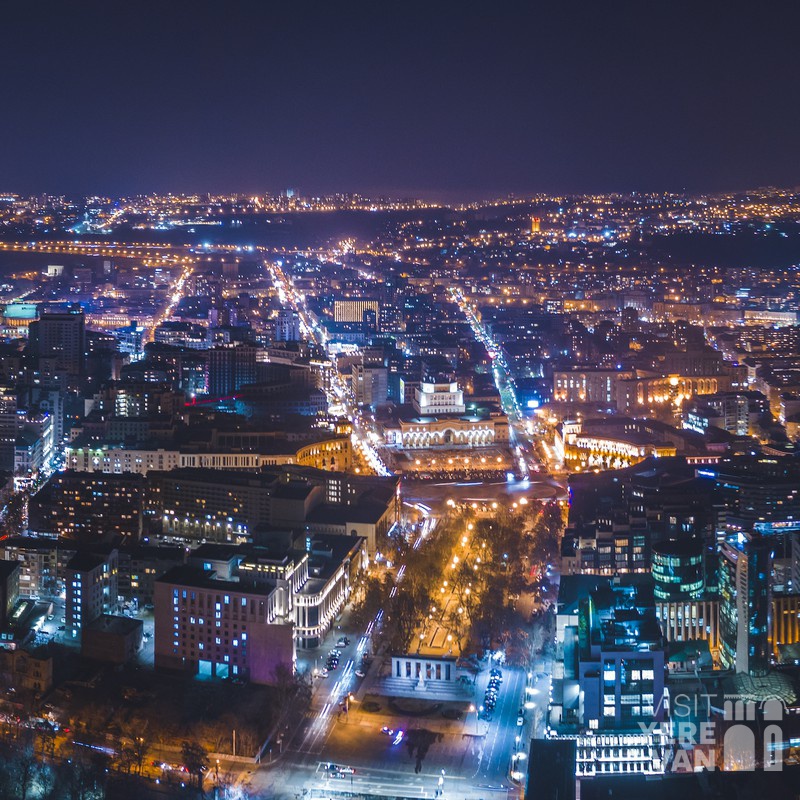 What should you do on your first trip to Yerevan?
Matenadaran
Mesrop Mashtots Research Institute of Ancient Manuscripts. Matenadaran houses one of the world's largest collections of ancient Armenian manuscripts.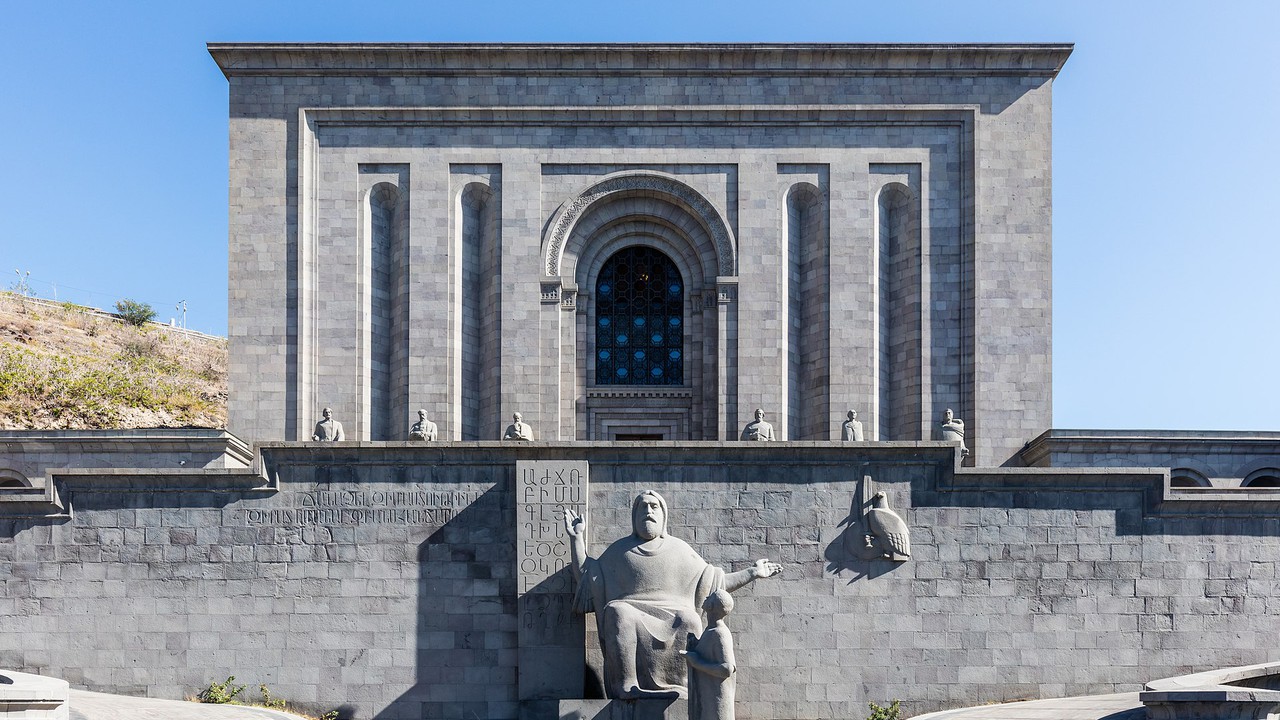 Cascade Complex in Yerevan
The Cascade is a truly magnificent part of the city, where art, urban life, a huge architectural complex, an idyllic green spaces merge beautifully to form an exciting, and quintessentially Yerevanian atmosphere.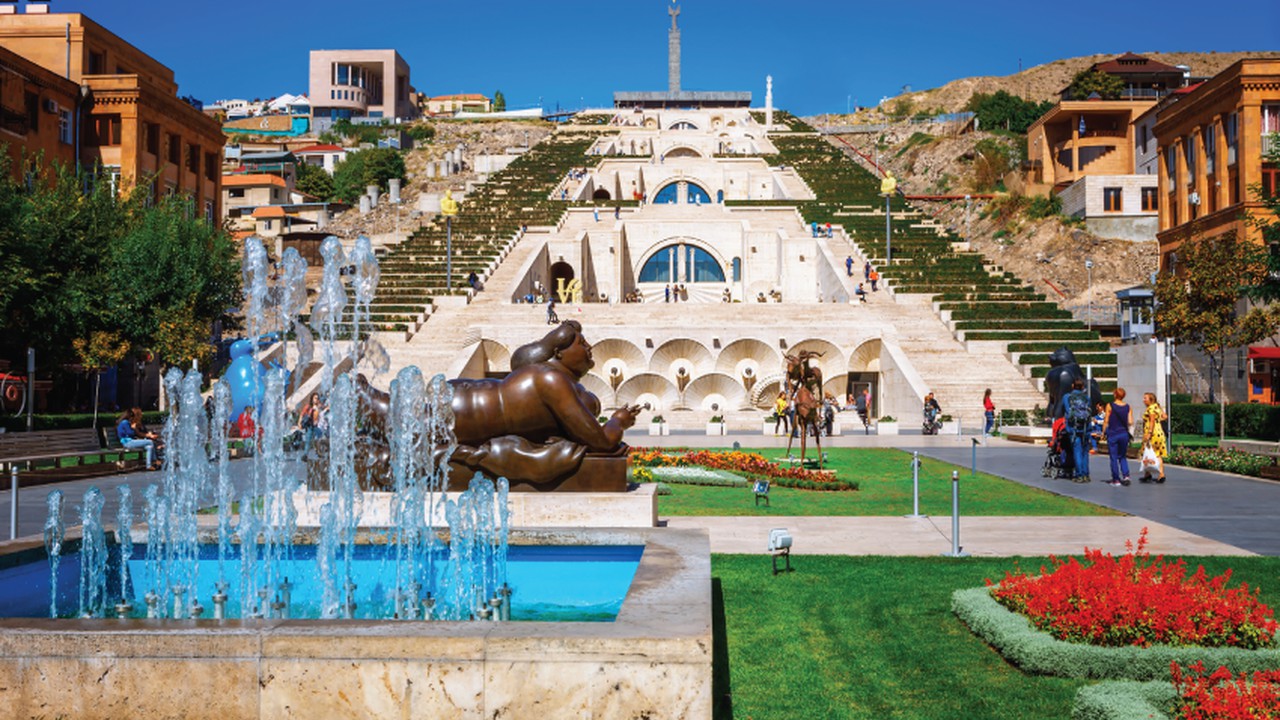 Republic Square
Republic Square is the central city square of Yerevan and it is one of the main architectural complexes of the capital.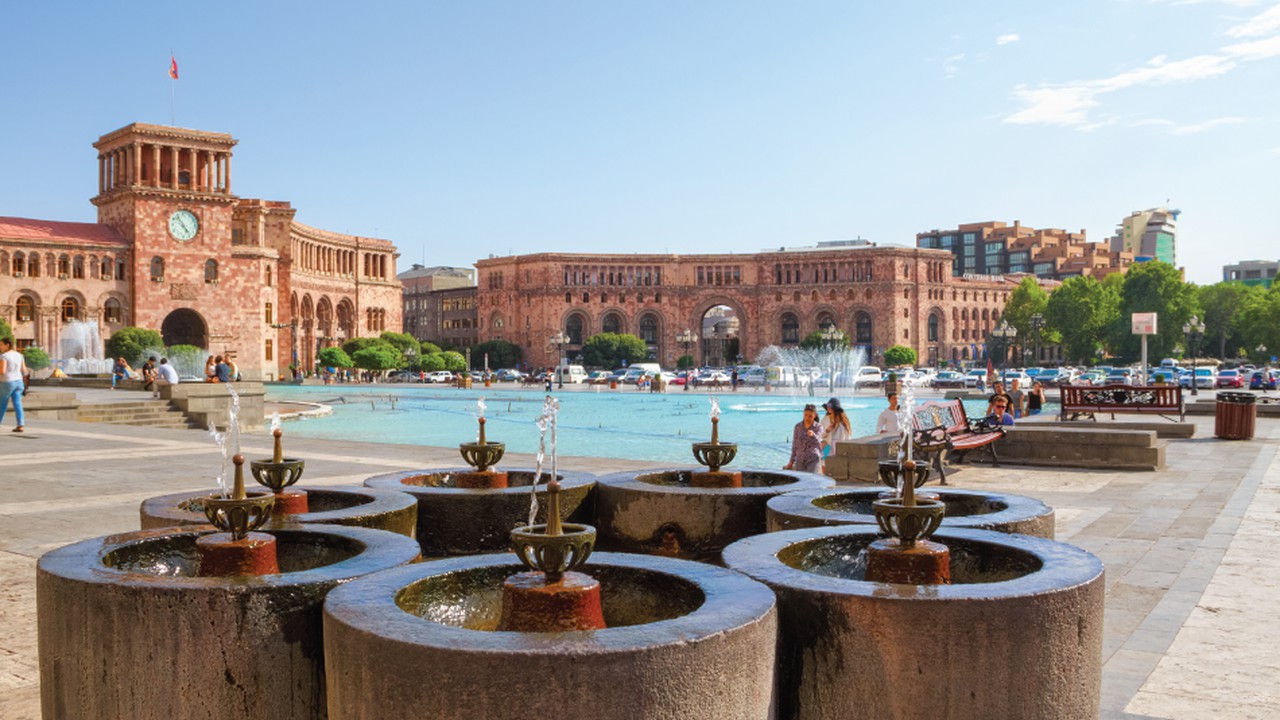 History Museum of Armenia
The mission of the History Museum of Armenia is to preserve, replenish, study and publicize the Museum objects and collections, which represent the history and culture of Armenia and the Armenian people.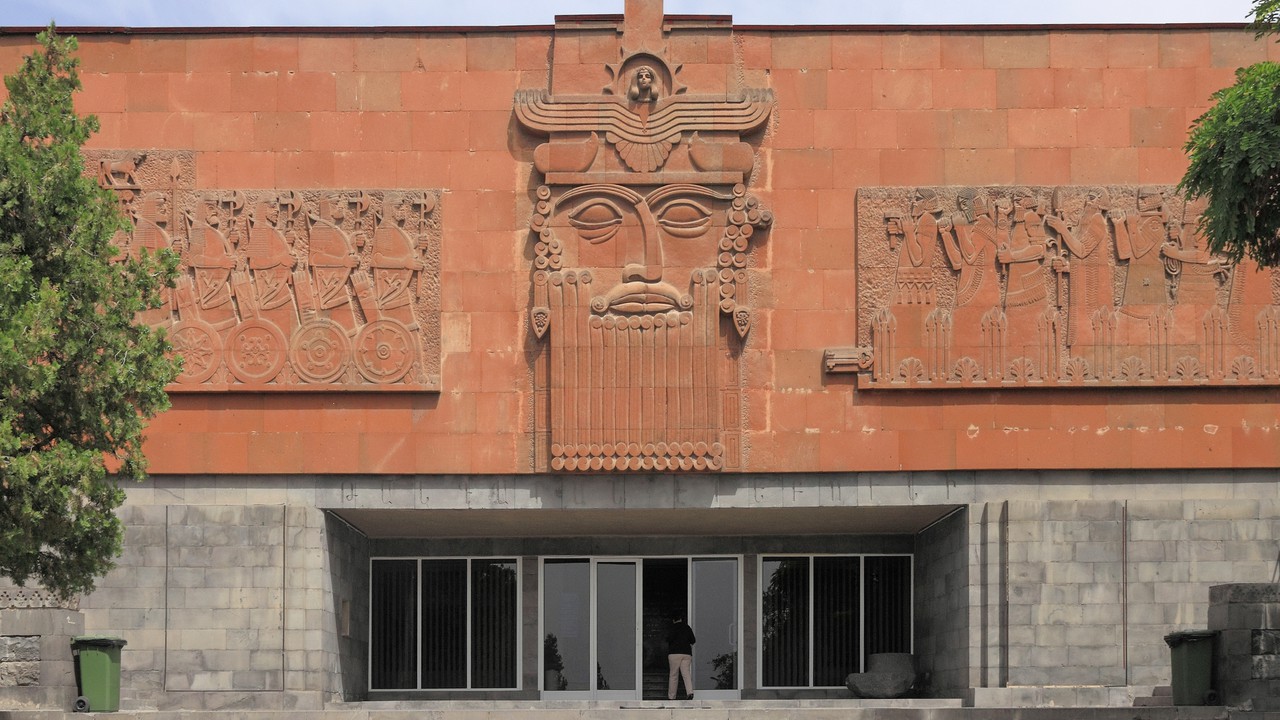 Memorial Complex Tsitsernakaberd
The Armenian Genocide Memorial complex is considered to be one of the most visited places in Yerevan both by tourists and our compatriots from all over the world.
"My ancient Erebuni that has become Yerevan.

You are our new Dvin, our new Ani.

A dream gracing our small corner of the earth,

After centuries of longing, with rocks carved into facades of lace."

in Yerevan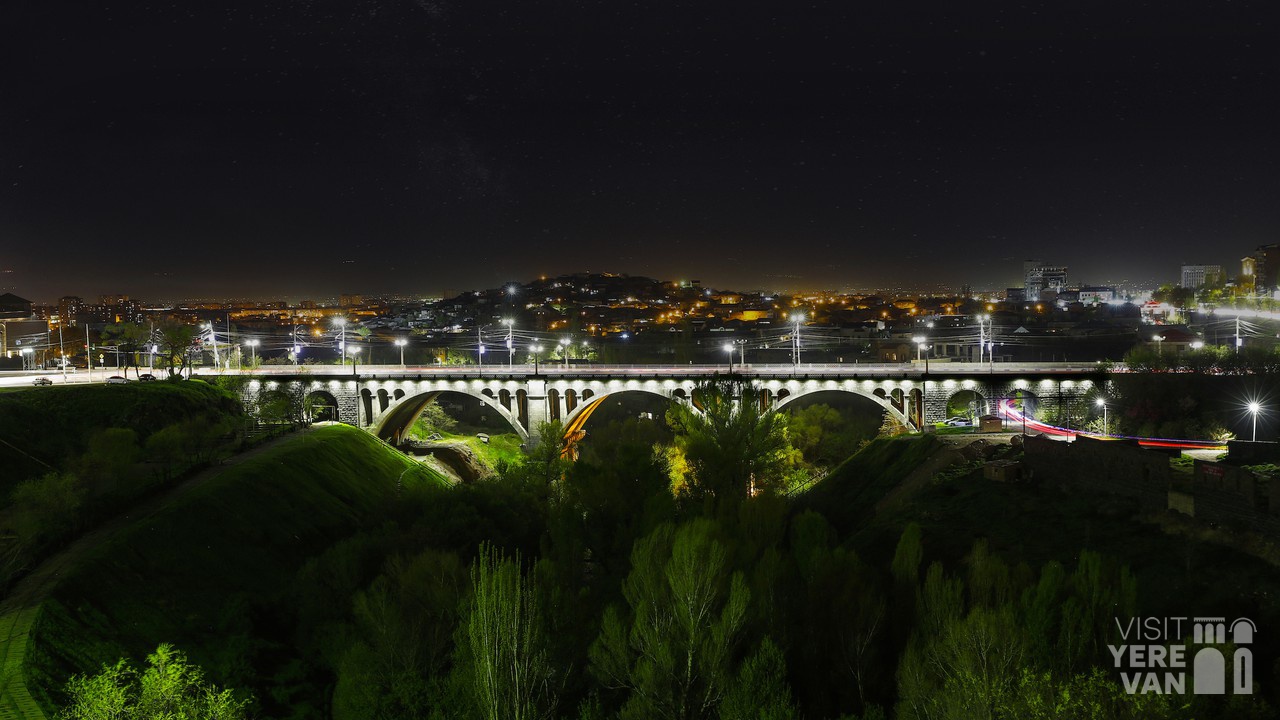 "EVENING YEREVAN" ROUTE
---
In addition to the regular daily routes, the "Evening Yerevan" tour operates from the Republic Square.
Family friendly
Group: 8-50 ppl
Guide
YEREVAN CITY TOUR
---
The open-top, double-decker bus provides fantastic views and a great atmosphere to enjoy Yerevan.
Family friendly
Group: 8-60 ppl
Audio guide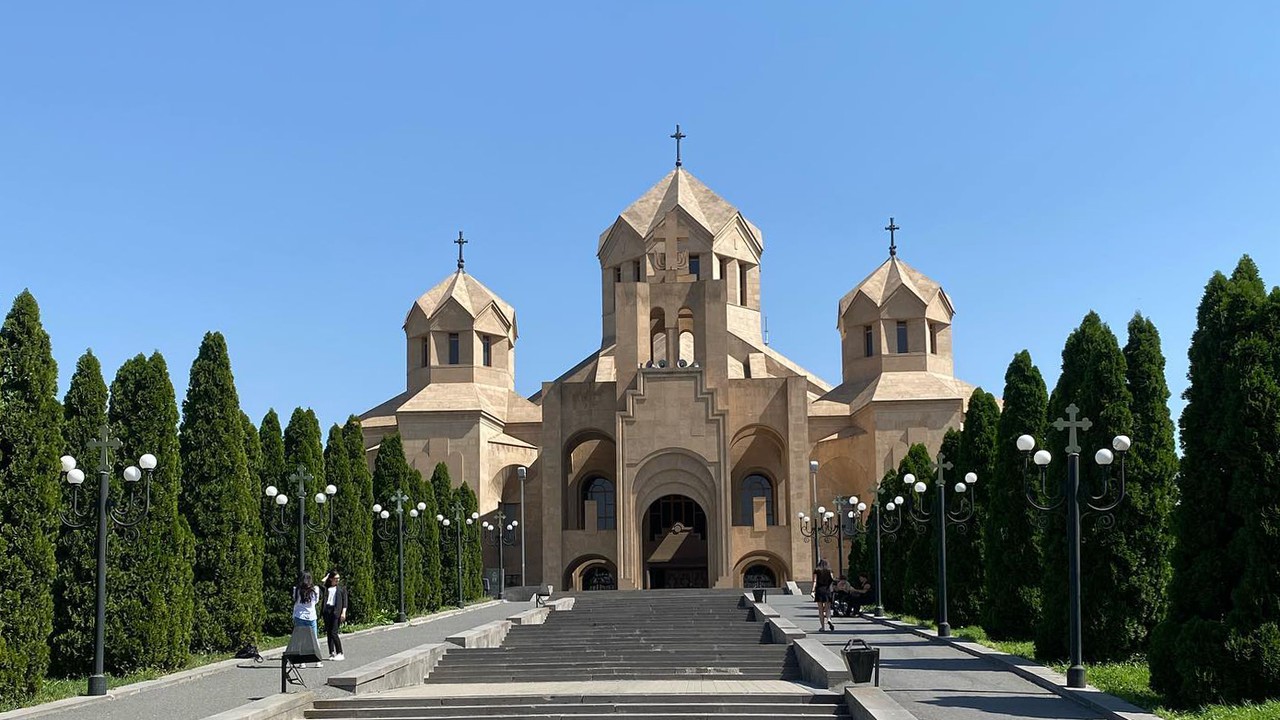 "RELIGIOUS TOUR" ROUTE
---
Yerevan's ancient and new churches, Christian monuments, and the rich history of the Armenian Apostolic Church on this tour.
Family friendly
Group: 8-15 ppl
Guide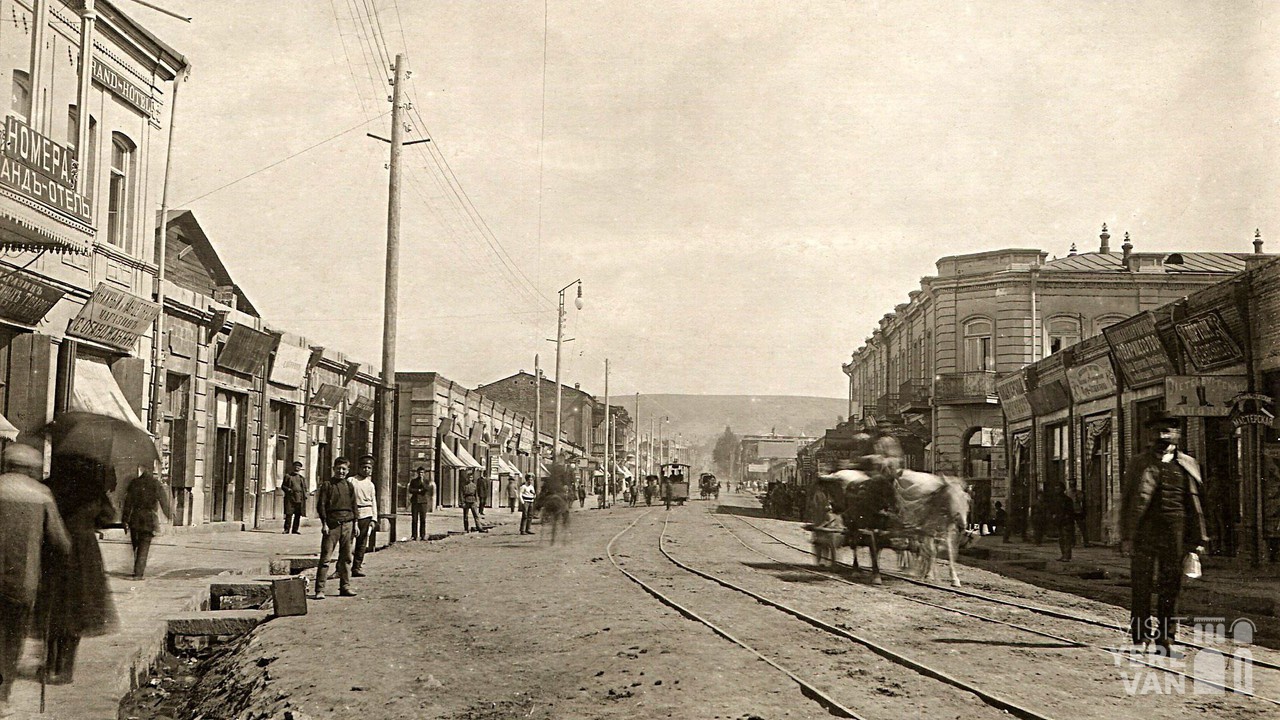 "OLD CITY" TOUR
---
An interesting tour through the old Yerevan in 1 hour and 45 minutes.
Family friendly
Group: 8-25 ppl
Guide
in Yerevan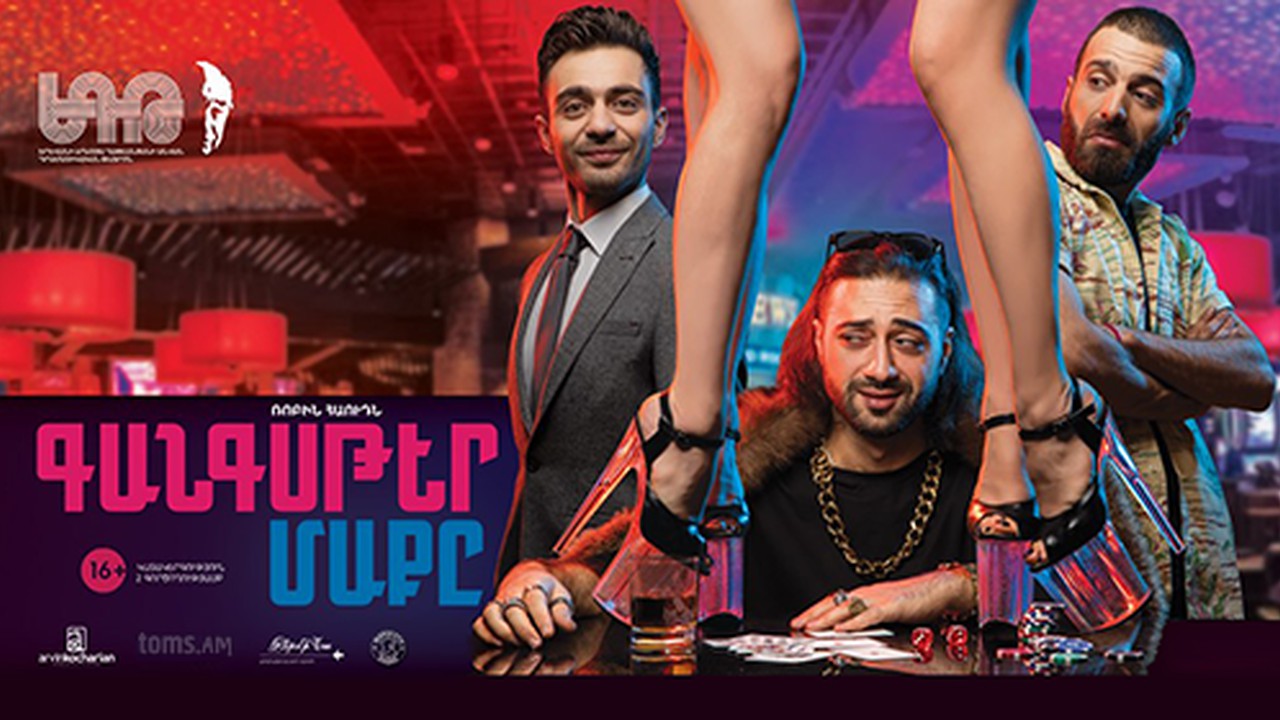 Gangster Mack
Dramatic Theater of Yerevan City Hall after Hrachya Ghaplanyan
28 A. Isahakyan Street
+37410 524 723
1500-3000 AMD