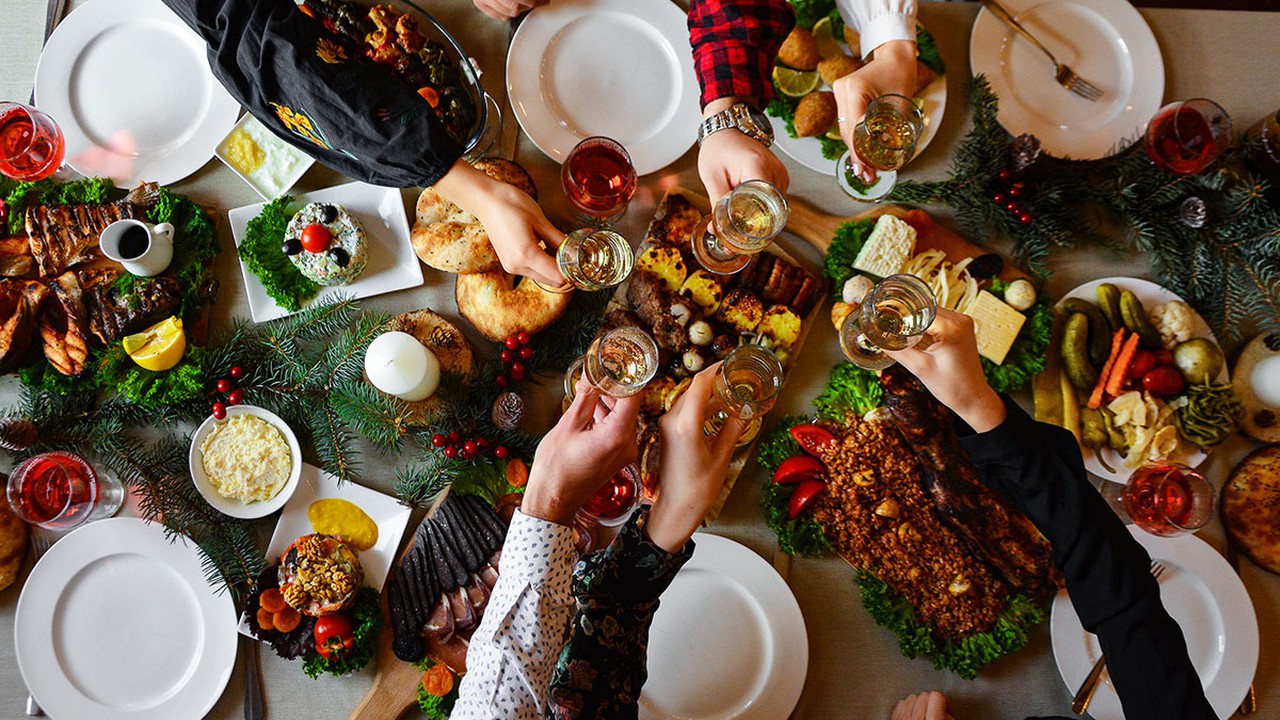 Armenian cuisine is one of the oldest. Armenian culinary traditions date back to ancient times and the recipes of many dishes have not changed for millennia. A lot of spices and aromatics are frequently used in Armenian food, such as black pepper, cilantro, mint, tarragon, basil, thyme, garlic and onion. Meat dishes are very popular in Armenia. The star is khorovats (barbecue). It is usually made with pork, but sometimes with lamb or beef. It's very simple, just marinated meat grilled on hot coals. Despite its simple recipe, a really tasty khorovats is made exactly in Armenia.
Another popular local dish, dolma, is made from minced meat with rice and spices and herbs. In the spring, it is wrapped in grape or cabbage leaves, while in the summer and fall, it's stuffed into apples, quinces, aubergines, peppers, tomatoes and other vegetables. Actually, there is one more kind of dolma called pasuts (Lenten), which as you might guess, is vegetarian. In this version, cabbage or other vegetables are stuffed with a mixture of beans and grains.
The Sevan trout and Sevan whitefish are special delicacies. They are local fish species that are prepared using dozens of recipes. As far as snacks go, basturma (a sort of dried spiced meat jerky) and sujukh (a spicy sausage) are loved everywhere.
Lavash, the Armenian national bread, is a thin flatbread made without yeast.
Vegetables and fruits are a must for an Armenian feast. Though they don't look any different from vegetables and fruits in other countries, their flavor is something special. It's hard to describe - you just have to try them. Vegetables and fruits are frequently used in meat and fish preparation. Aubergines, bell peppers and tomatoes are often grilled on the barbecue and are served with the meat.
All the subtleties of Armenian cuisine can be learned in numerous restaurants of Yerevan.