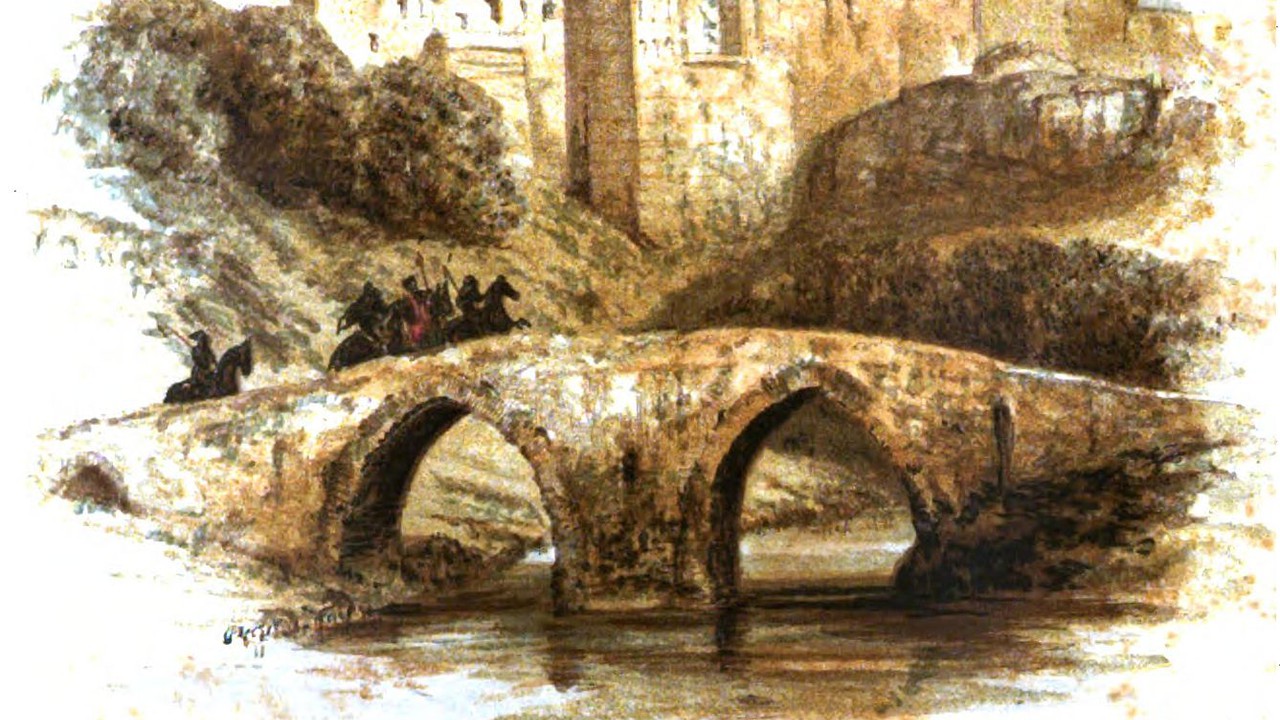 Kanaker resident Khoja Plav reconstructed the Karmir (Red) Bridge, one of the three bridges over 1804-1813 the Hrazdan River. The bridge was named "red" because it was built of red tuff.
---
The bridge was also called the "Khoja Plav Bridge" by the name of Khoja Plav, because he rebuilt the bridge destroyed by an earthquake in 1679.
The total length of the bridge was 80 meters and the height was 11 meters. It had 4 arches: two were in the middle and were curved, the other two were on the banks of the Hrazdan River.
In 1679 the bridge was destroyed by an earthquake. For centuries, the Red Bridge provided economic links between the Yerevan Fortress (on the site of the Yerevan Ararat Brandy-Wine-Vodka Factory) with Etchmiadzin and the Ararat Valley.
The bridge collapsed in the 20th century.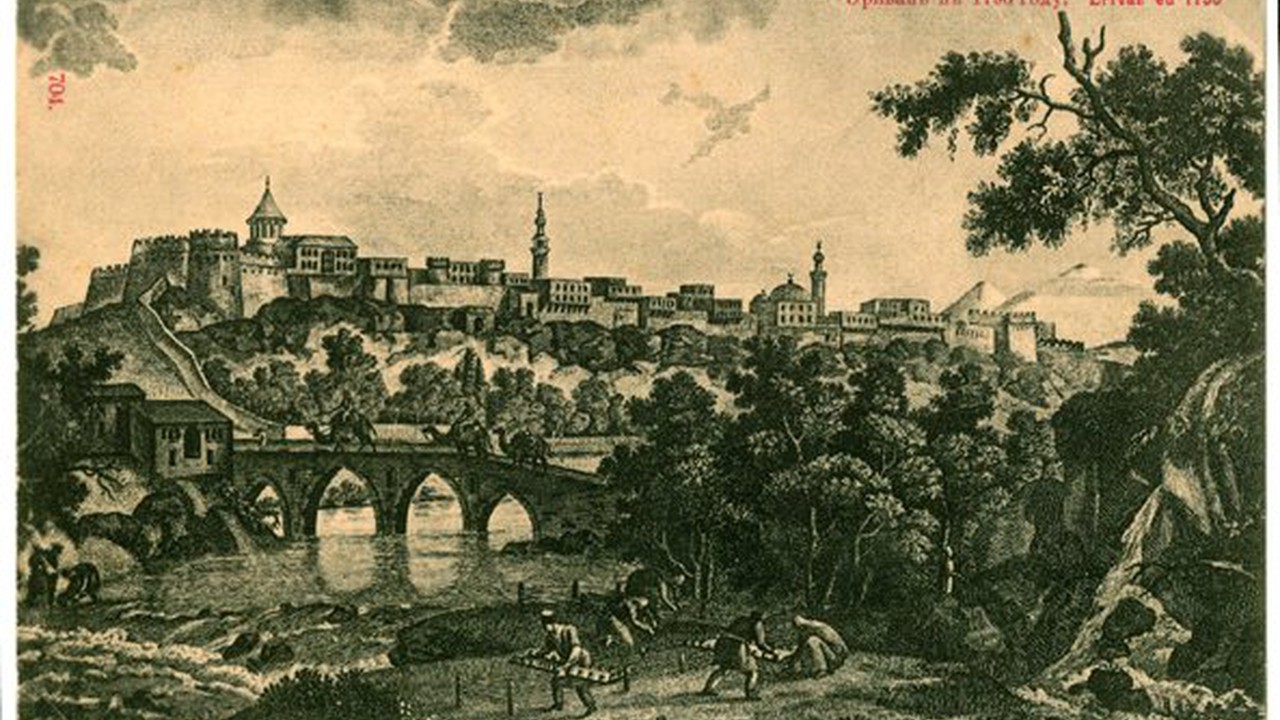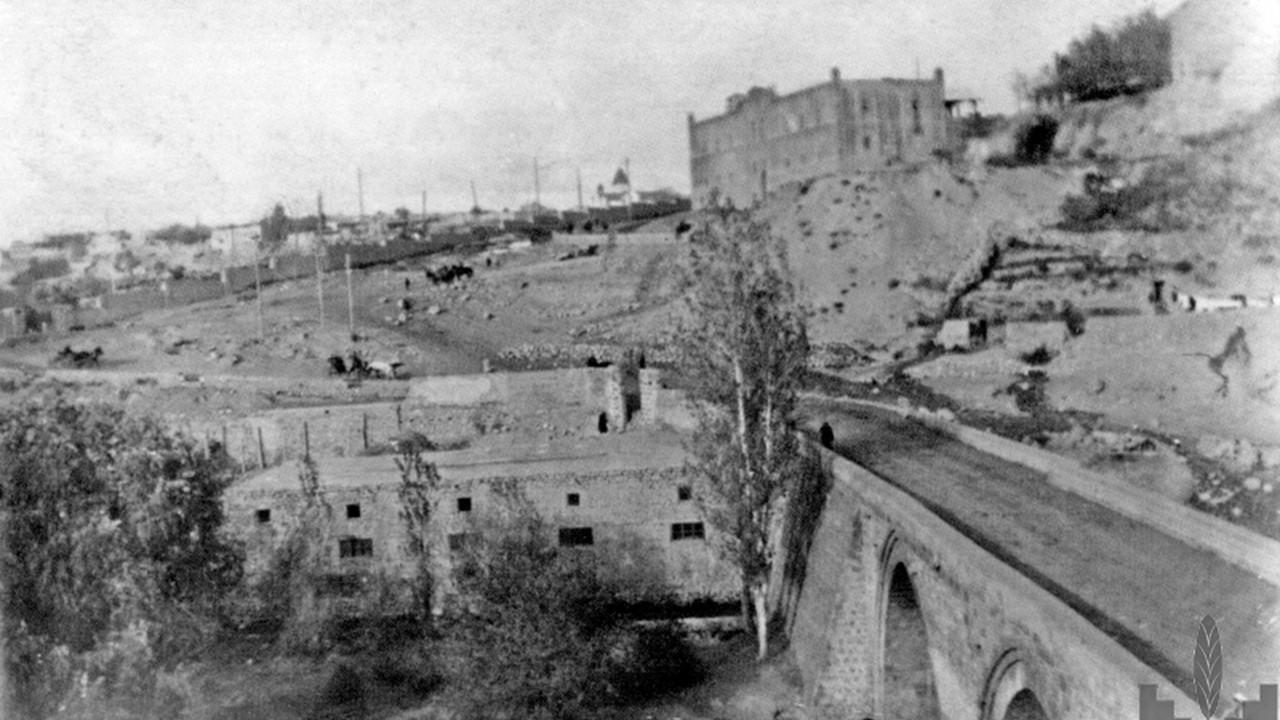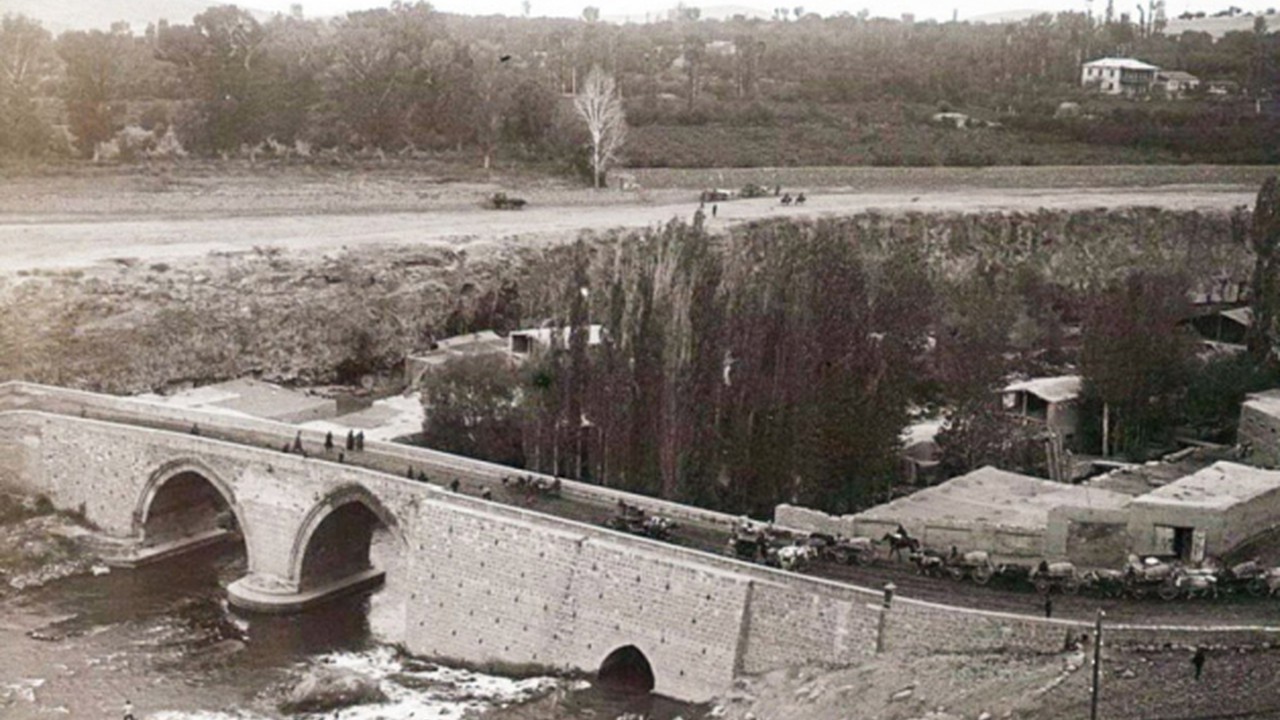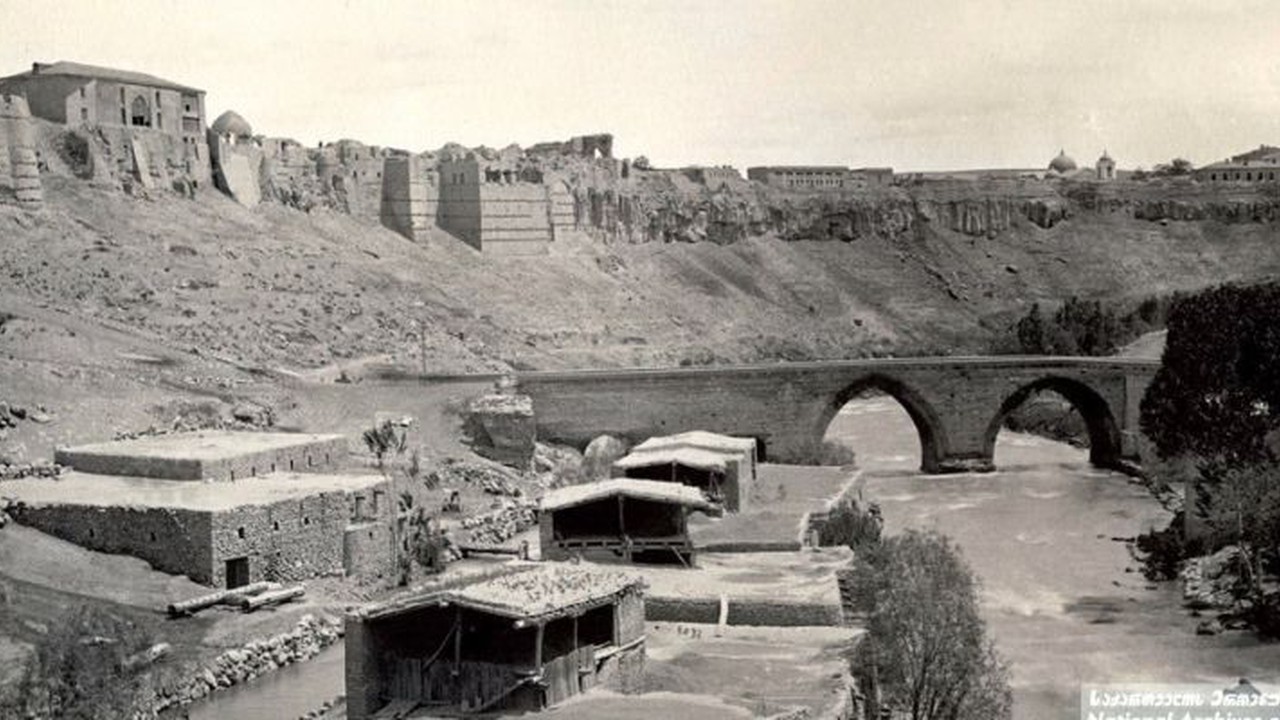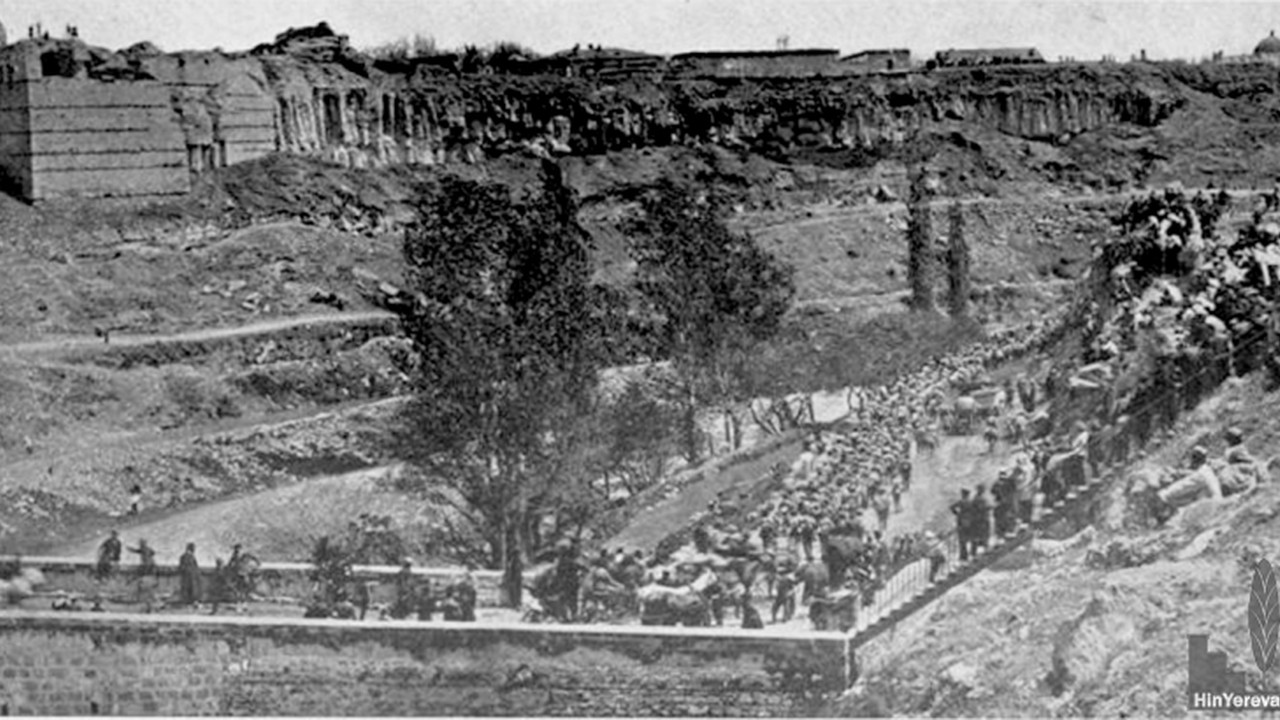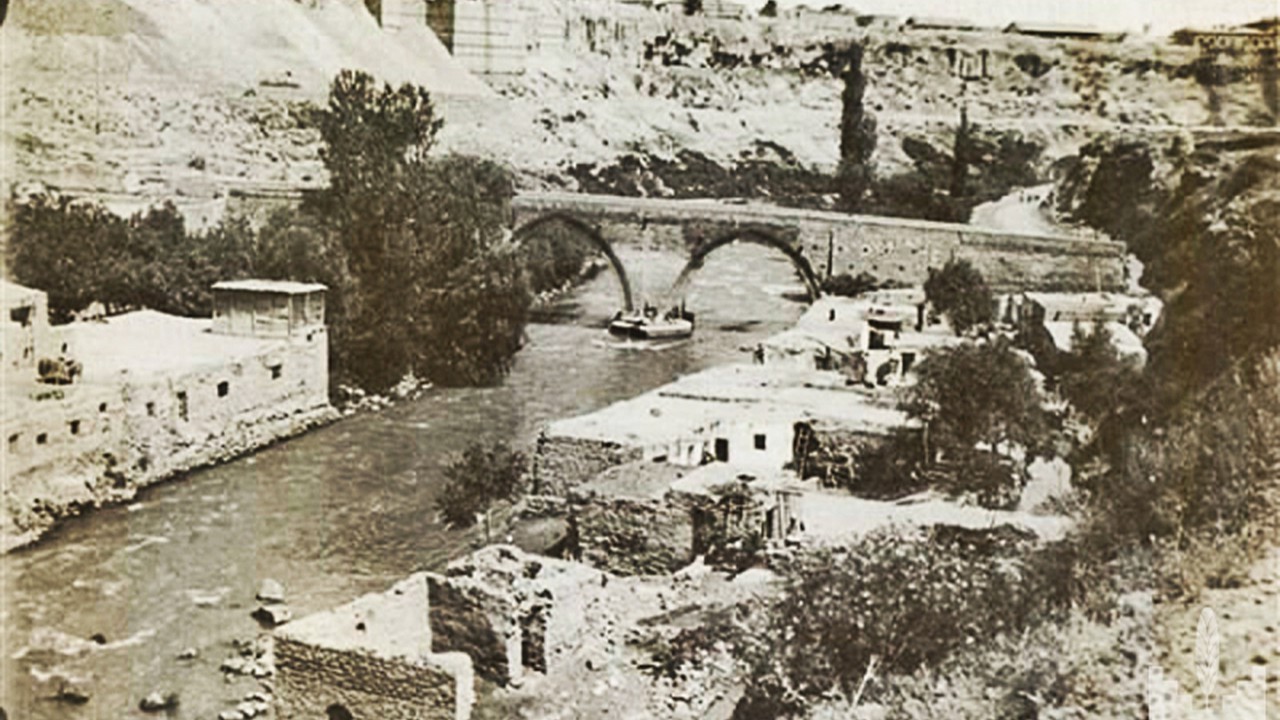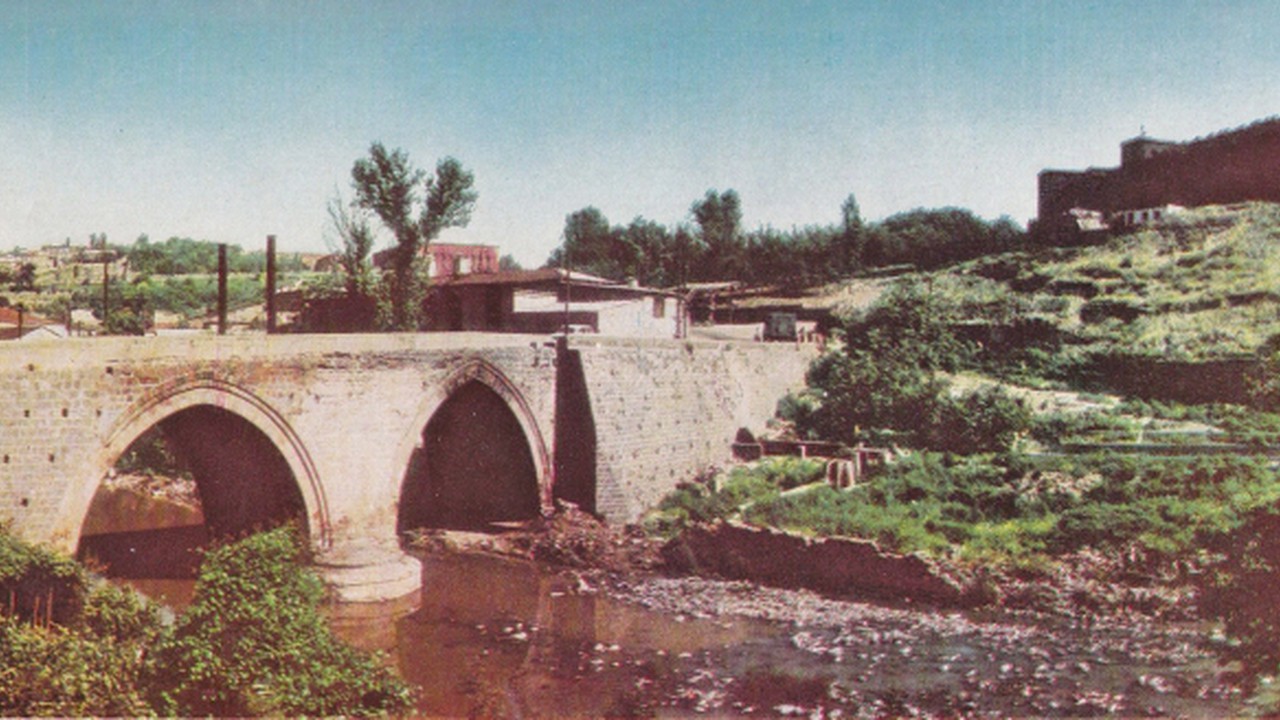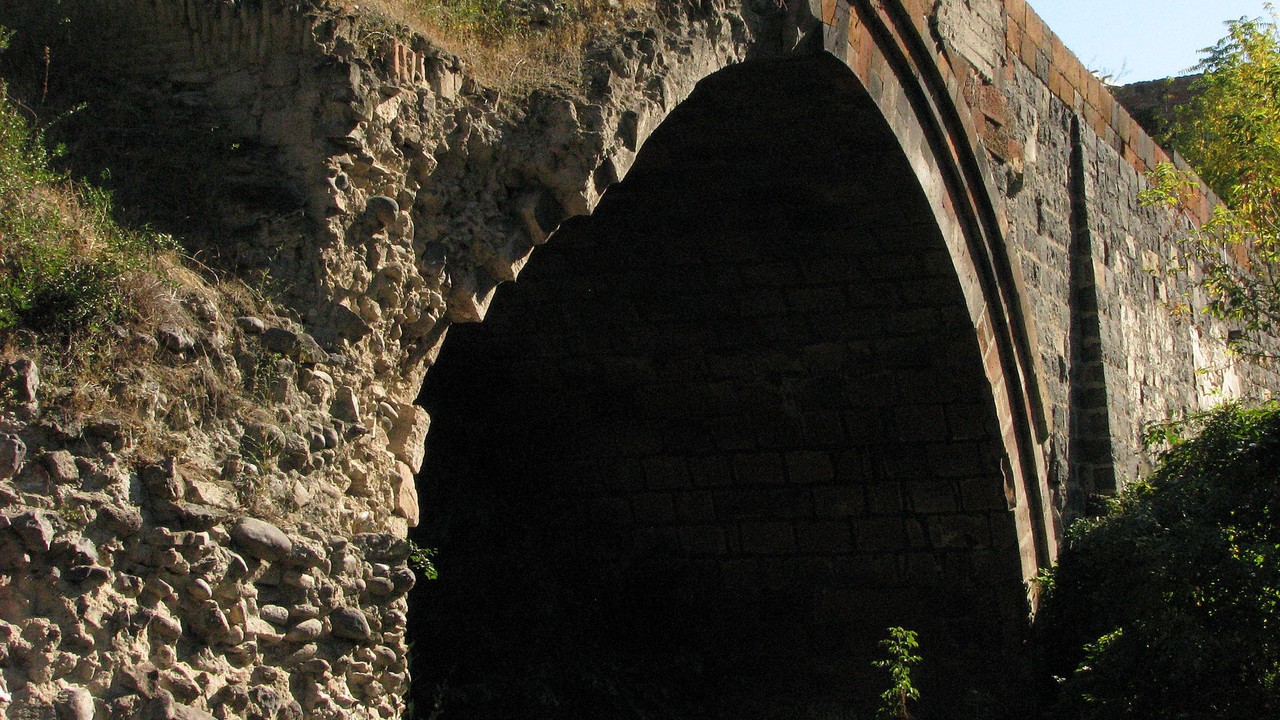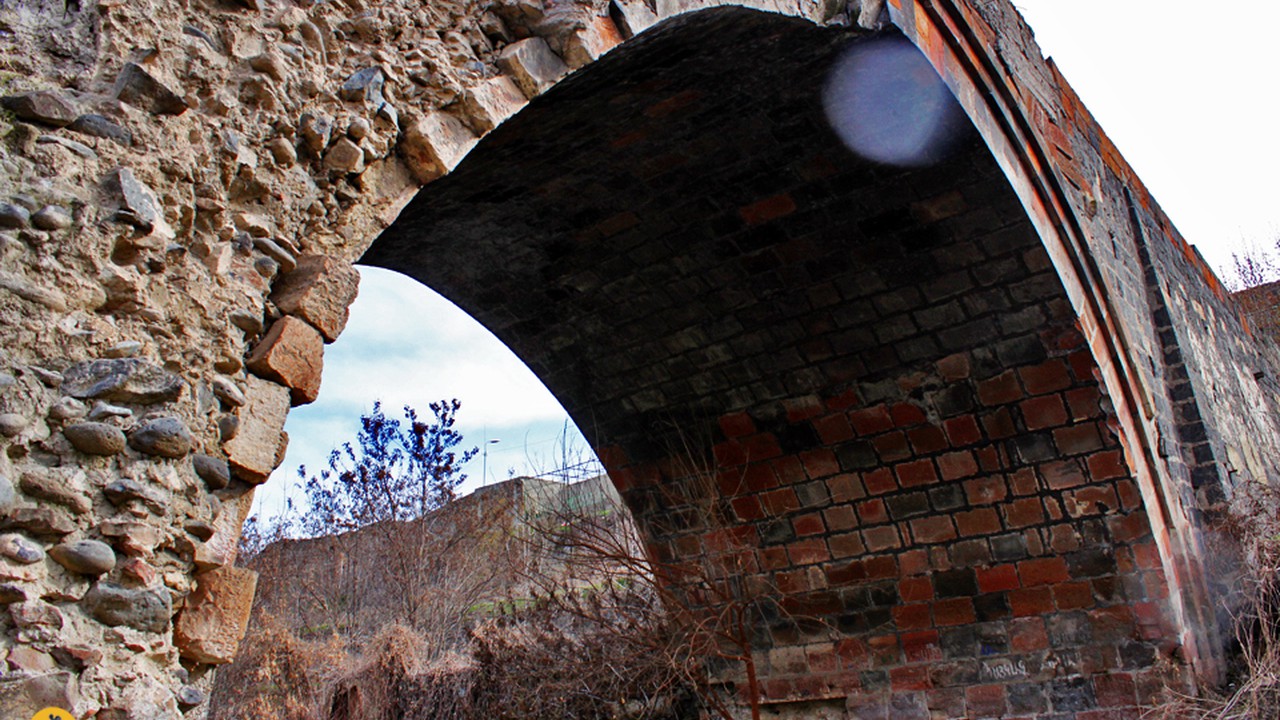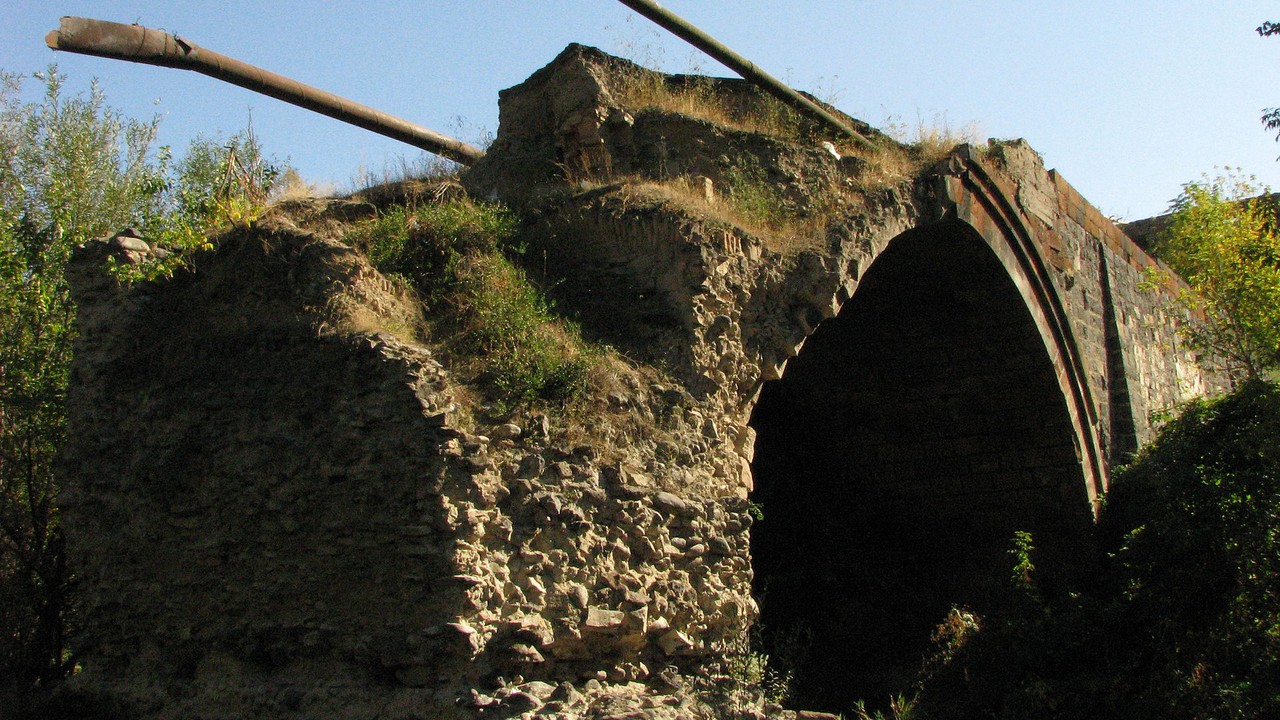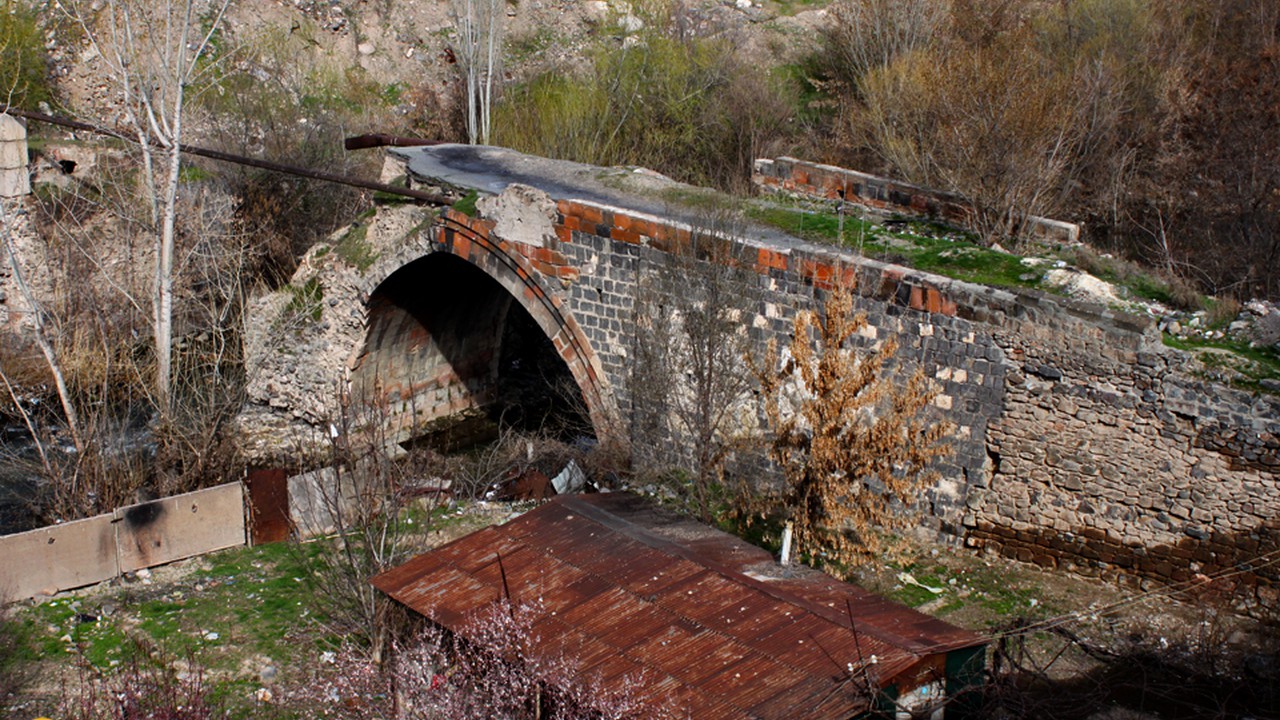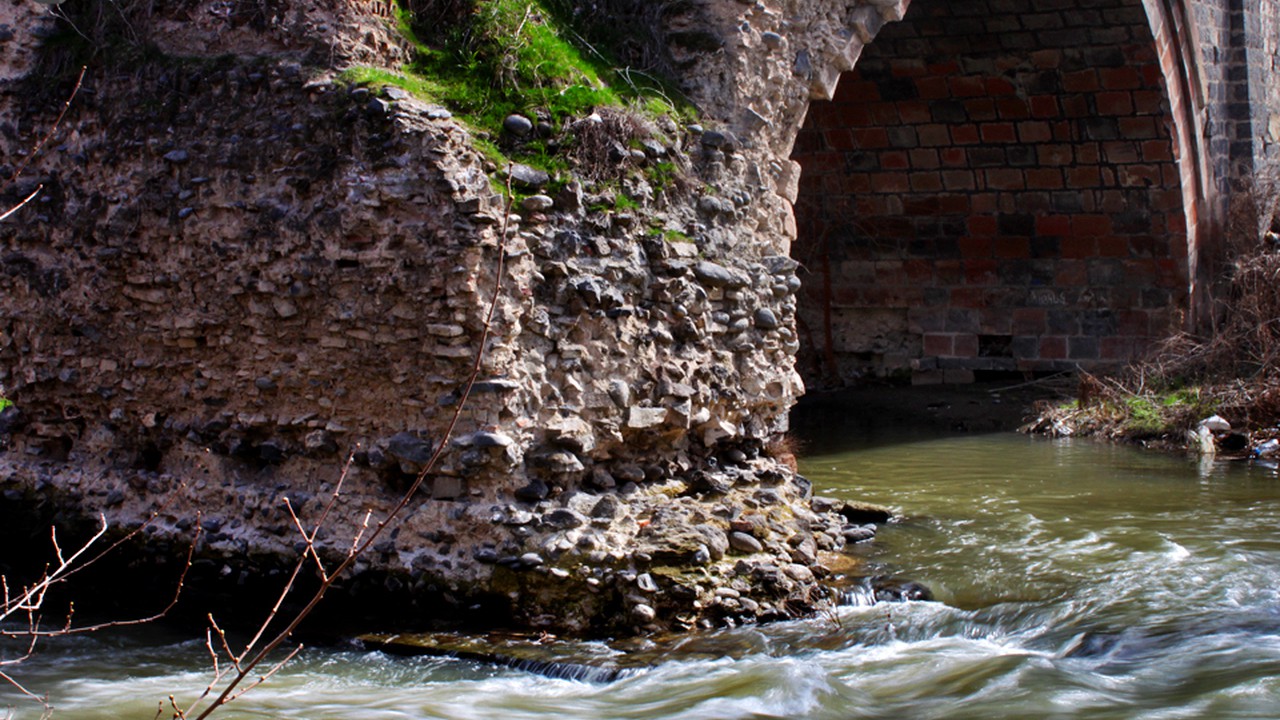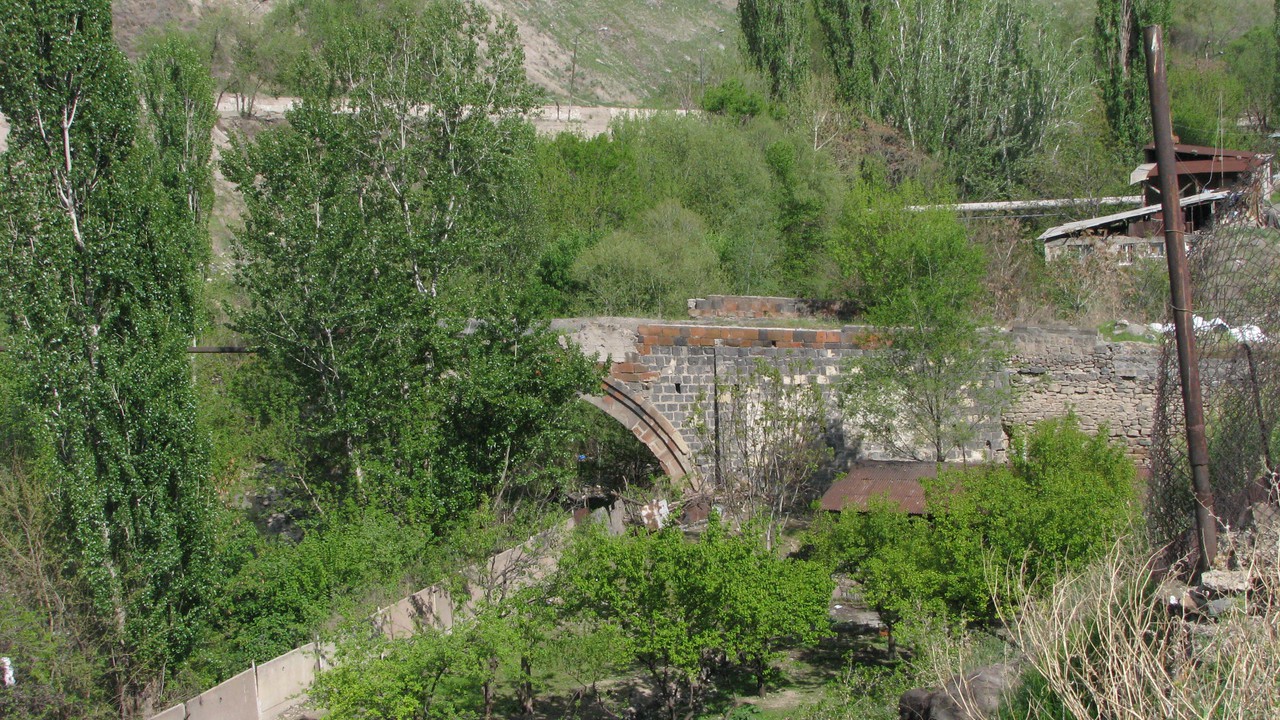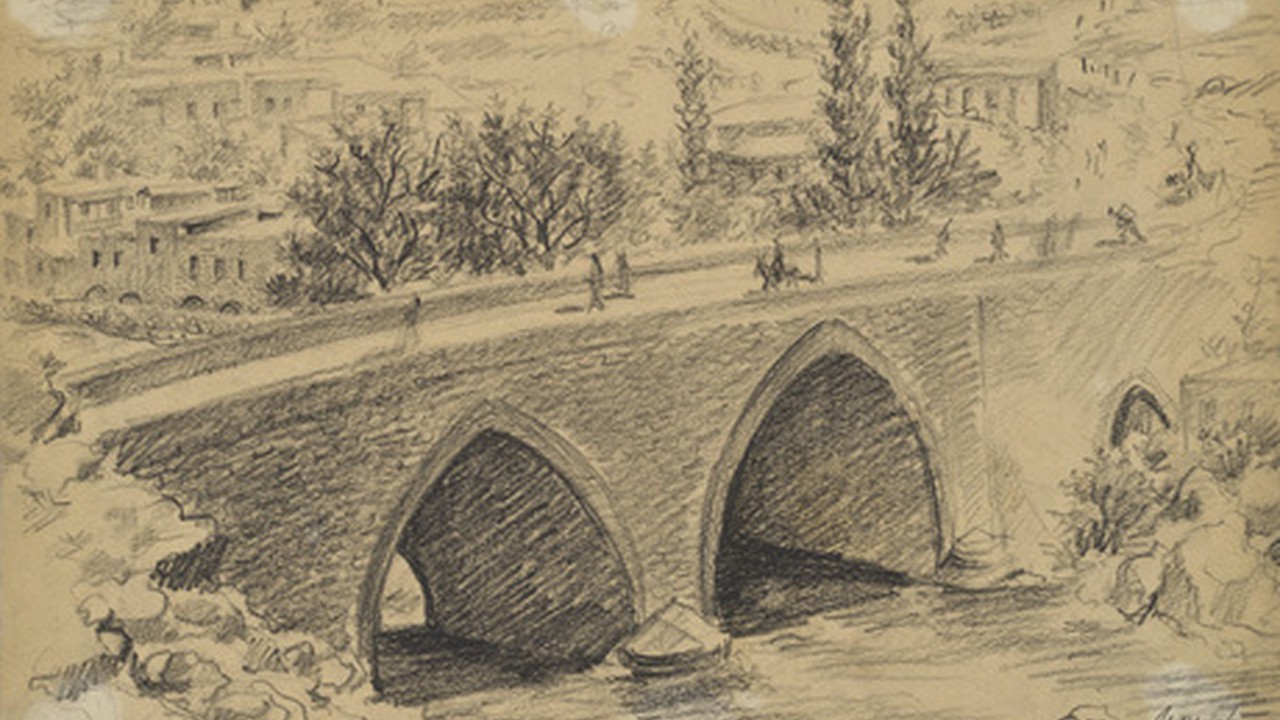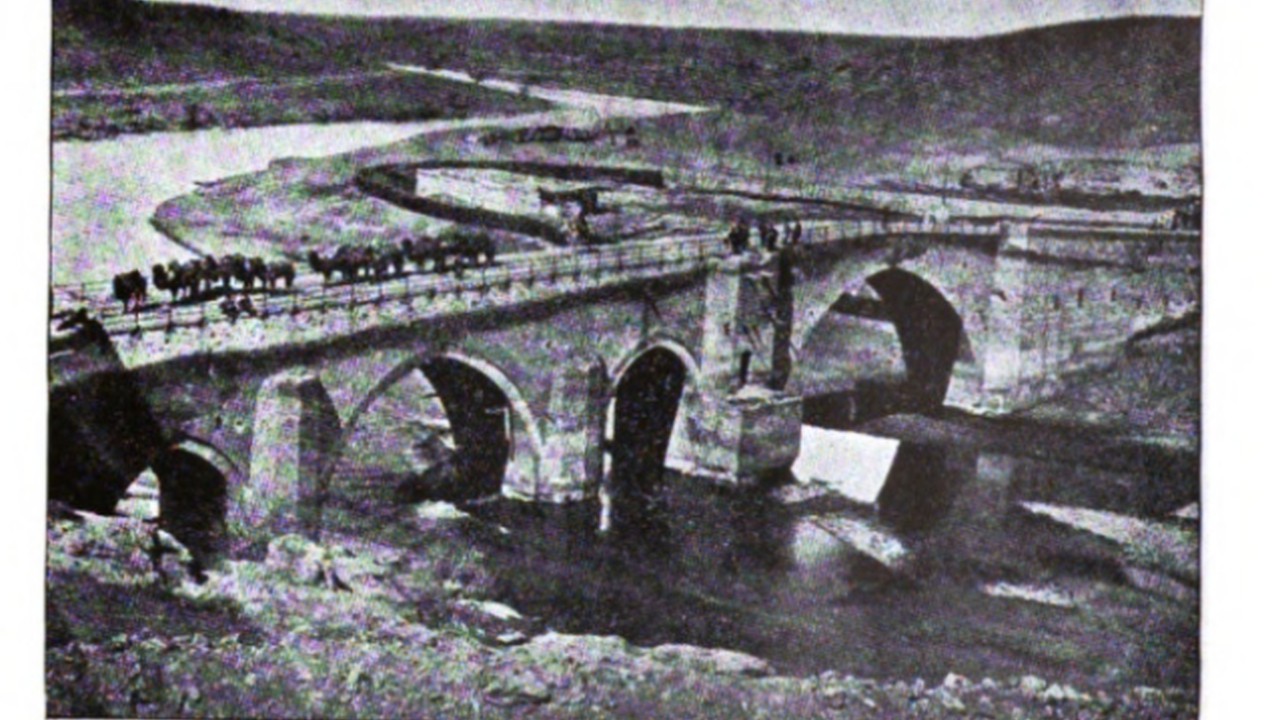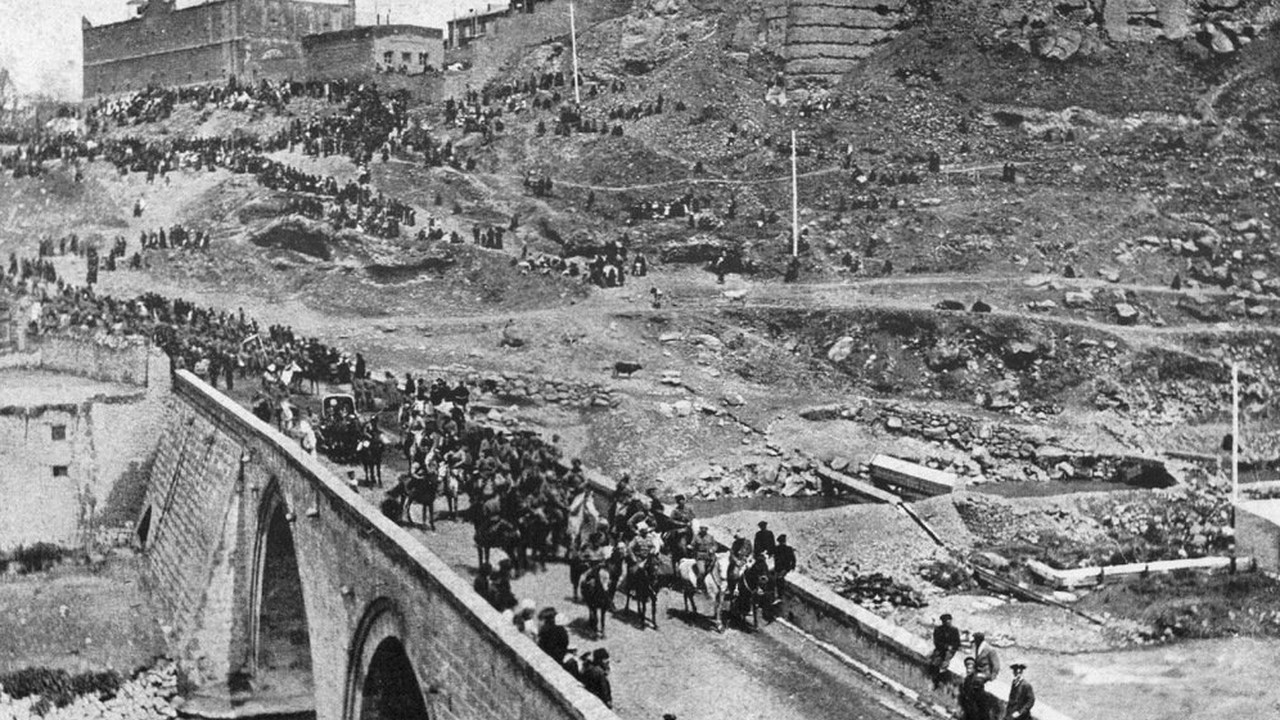 OTHER
7TH CENTURY BC
---
Karmir Blur was the capital of the Transcaucasian provinces of the ancient kingdom of Urartu. The whole area was under development. Irrigation canals were dug, artificial storage ponds were created, and Teyshebayini fortress on Karmir Blur (Red Hill) was founded.
1879
---
The construction of Erivan's first town hall began, as did the construction of the city's first theatre.