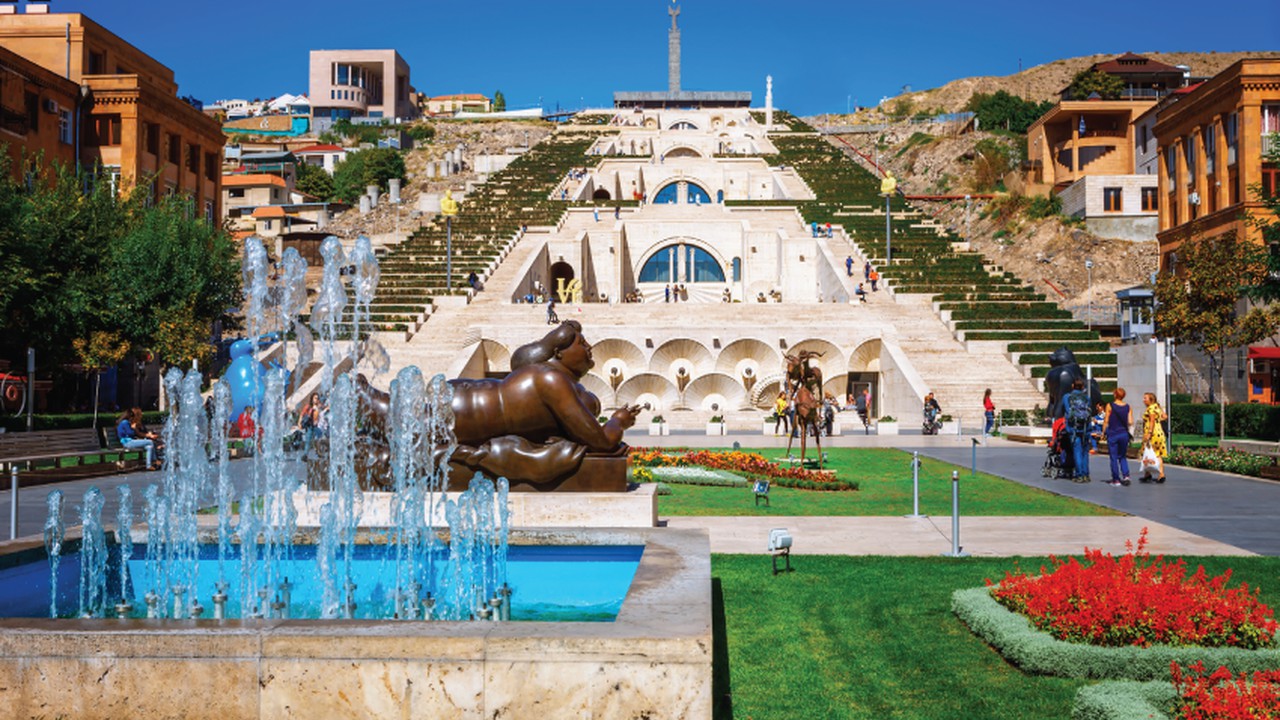 Start of construction of "Cascade" complex.
---
Though Alexander Tamanyan thought of creating the Cascade in 1924, a group of architects- Jim Torosyan, Sargis Gurzadyan, and Aslan Mkhitaryan – commenced its construction in the 1970s. In 1991, construction was stopped due to difficult circumstances with the collapse of the Soviet Union and the shaky establishment of Armenia's independence. Construction recommenced in 2002. The Armenian- American benefactor, Gerald Cafesjian, who was eager to donate his collection of works of modern art to his motherland, decided to take care of the place where these priceless exhibits would be kept and displayed. This is why the Center of the Arts bears his name.

OTHER
2020
---
During the large-scale war unleashed by Azerbaijan in 2020, the capital of Armenia, Yerevan was turned into a rear, providing assistance to the front.
1679-1680
---
Kanaker resident Khoja Plav reconstructed the Karmir (Red) Bridge, one of the three bridges over 1804-1813 the Hrazdan River. The bridge was named "red" because it was built of red tuff.