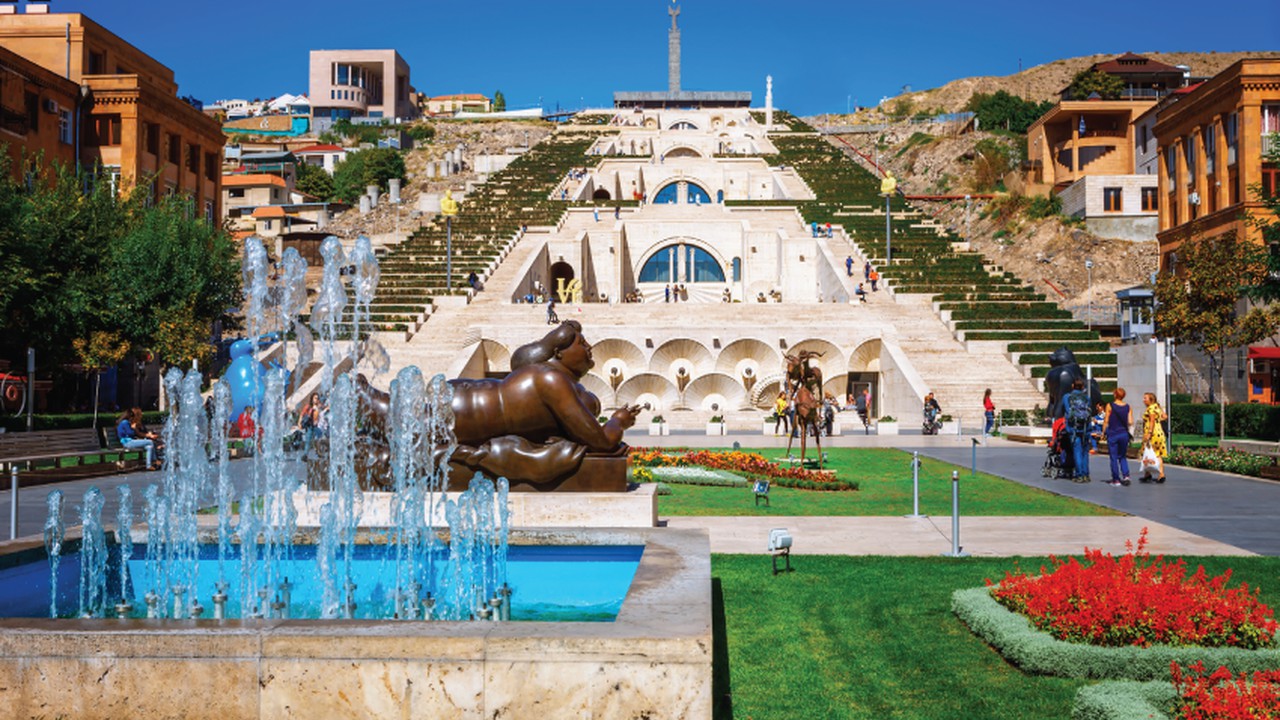 Start of construction of "Cascade" complex.
---
Though Alexander Tamanyan thought of creating the Cascade in 1924, a group of architects- Jim Torosyan, Sargis Gurzadyan, and Aslan Mkhitaryan – commenced its construction in the 1970s. In 1991, construction was stopped due to difficult circumstances with the collapse of the Soviet Union and the shaky establishment of Armenia's independence. Construction recommenced in 2002. The Armenian- American benefactor, Gerald Cafesjian, who was eager to donate his collection of works of modern art to his motherland, decided to take care of the place where these priceless exhibits would be kept and displayed. This is why the Center of the Arts bears his name.

OTHER
1513-1735
---
During Ottoman-Persian Wars Yerevan "changed hands" 14 times. Western Armenia fell into the neighboring Ottoman hands, while Eastern Armenia stayed part of Safavid Iran.
2ND MILLENNIA BC
---
In 1986, on the right bank of the Hrazdan River which flows through the city, archeologists found Karmir Berd (Red Castle) which dates back to the 2nd millennium BC.