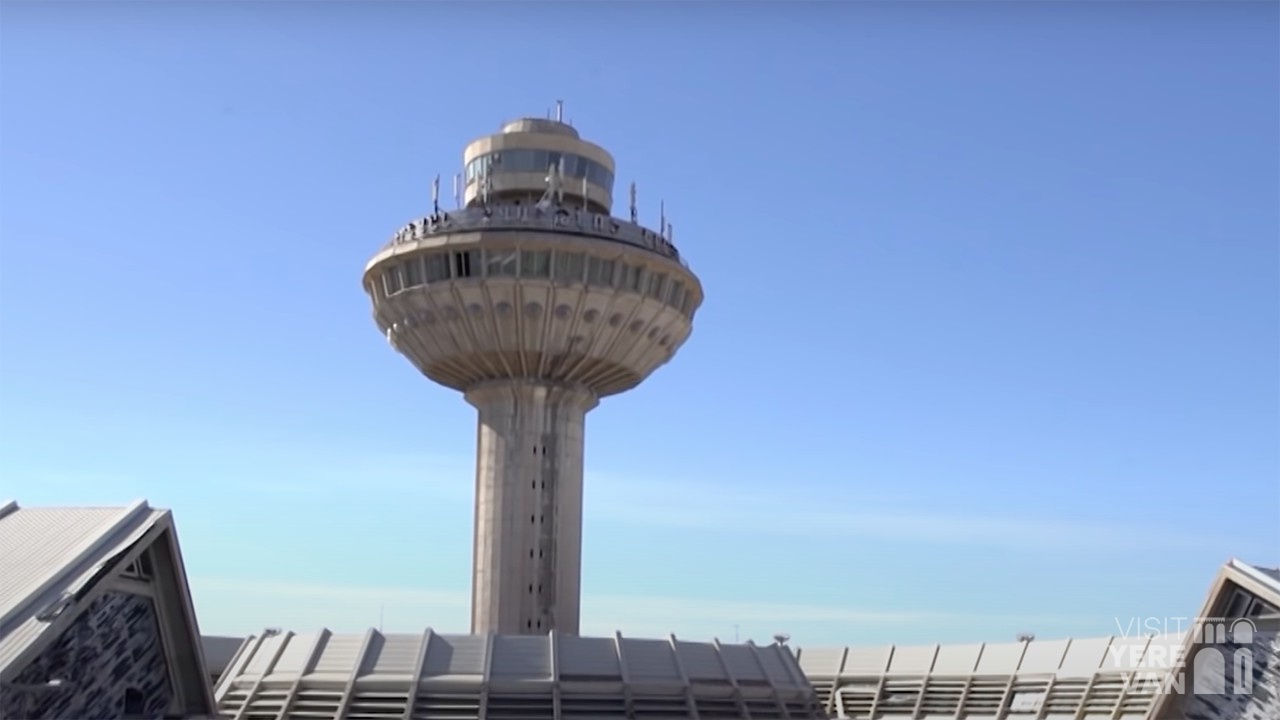 The 1st terminal of the airport was built, which has not survived.
---
In 1970, an open competition of architectural projects was held. M. Khachikyan, A. Tarkhanyan, S. Qalashyan, L. Cherkezyan and M. Baghdasaryan won the right to design the first terminal building. The airport was renovated in the 1980s with the development of a new terminal area, in order to meet domestic traffic demands within the Soviet Union.

When Armenia declared its independence from the Soviet Union in the 1990s, the growth of cargo shipments resulted in the construction of a new cargo terminal in 1998 that can handle about 100,000 tonnes of cargo annually.
In 2001, a 30-year concession agreement for the management of operations at the airport was signed with Armenia International Airports CJSC, owned by Argentine company Corporación America, which is in turn owned by Armenian Argentine businessman Eduardo Eurnekian. As part of that agreement, Armenia International Airports CJSC renovated the runway, main taxiways and ramp.
In 2006, a new gate area and arrivals hall opened, followed by an overall improvement of the airport's fire services, including replacing the entire fire-fighting fleet with new vehicles.
A new departures and arrivals terminal, car-parking facility with a capacity of 600 vehicles and a government delegation terminal all opened in 2011.
On 30 January 2013, Zvartnots airport was named "Best Airport In the CIS" during the Emerging Markets Airports Award (EMAA) ceremonies held in Dubai, United Arab Emirates.