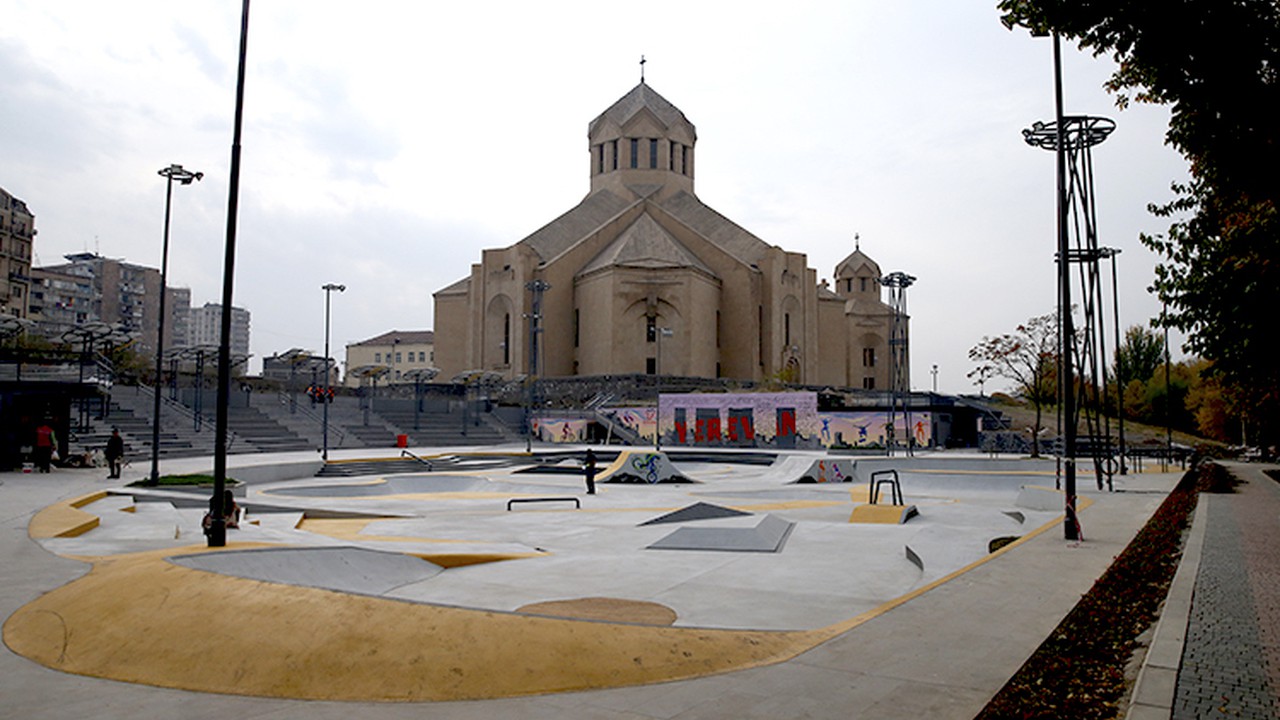 Renovation of the 6th segment of Circular park in the territory of which the first skate-park was constructed and a special area was separated for dogs.
---
The territory of the park, with an area of ​​12 hectares, was cleared of illegal buildings, about 50,000 square meters were cleaned from concrete and landscaped, trees were refreshed, flowers were planted and lawns designed. New lighting and irrigation systems were installed, the whole area was covered with new tiles. As part of the program, special benches and rubbish bins were designed and placed in the park.  The part of the Getar river flowing through the park was cleaned up and embanked with new stone slabs. Also a bicycle path was allocated here.
The city authorities did not confine themselves to the improvement of the park: two theme parks were built on the territory: the first Yerevan skate park and an area for walking and training dogs.
The first skate park in Armenia was built in accordance with international standards, from high-quality materials.
The park has an amphitheater for the audience, a first-aid station and a public lavatory. Ventilation systems and night illumination work on solar energy.

The improvement of the area was financed from the city budged and due to financial support of the friends of the city: the businessman from Yerevan Gagik Aleksanyan for furnishing the park, the member of Sochi City Council, businessman Sos Martirosyan for assisting in the establishment of dogs' zone, and to the head of the Union of Armenians of Ukraine Vilen Shatvoryan for financing the construction of the skate-park.