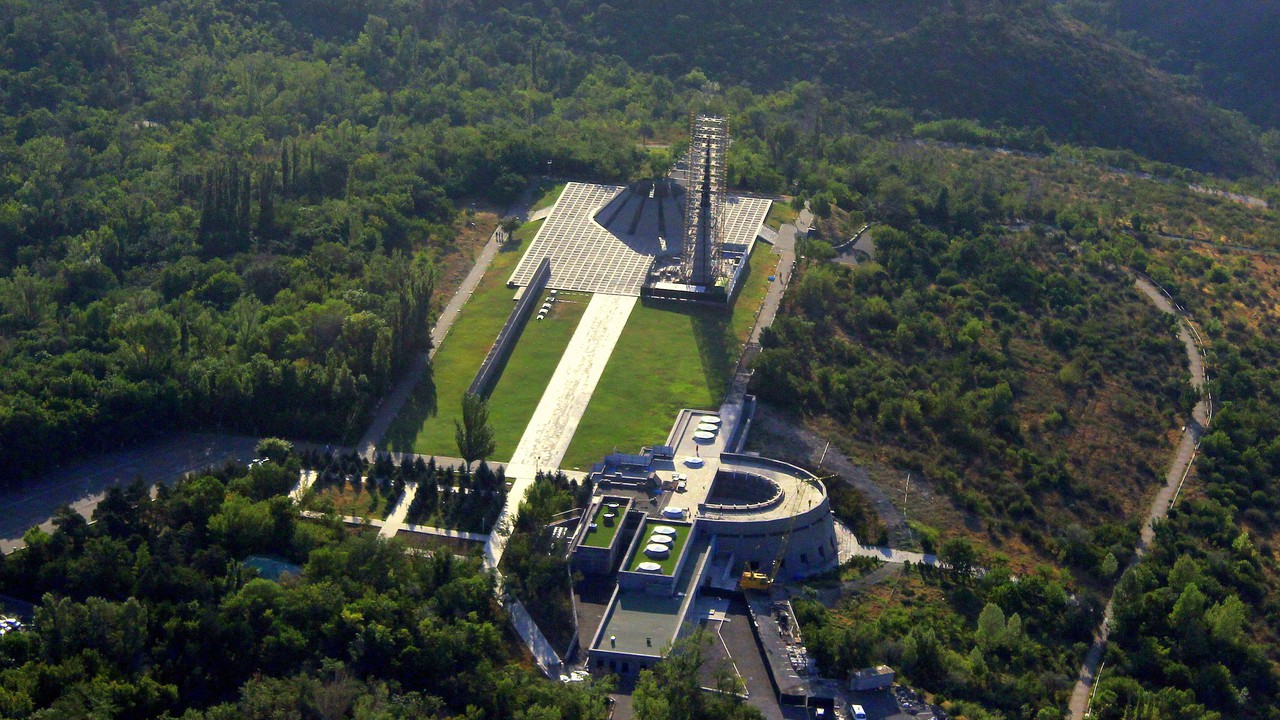 A monument to the victims of the Armenian Genocide was built on Tsitsernakaberd Hill.
---
OTHER
782 BC
---
In the southeastern part of the modern capital, King Argishti I founded the fortress town of Erebuni, the capital city of the Van Kingdom (Urartu), "to show the power of the country and to frighten enemies".
1902
---
In 1902, the first railway line passed through Erivan, connecting it with Alexandropol (present-day Gyumri) and Tiflis.