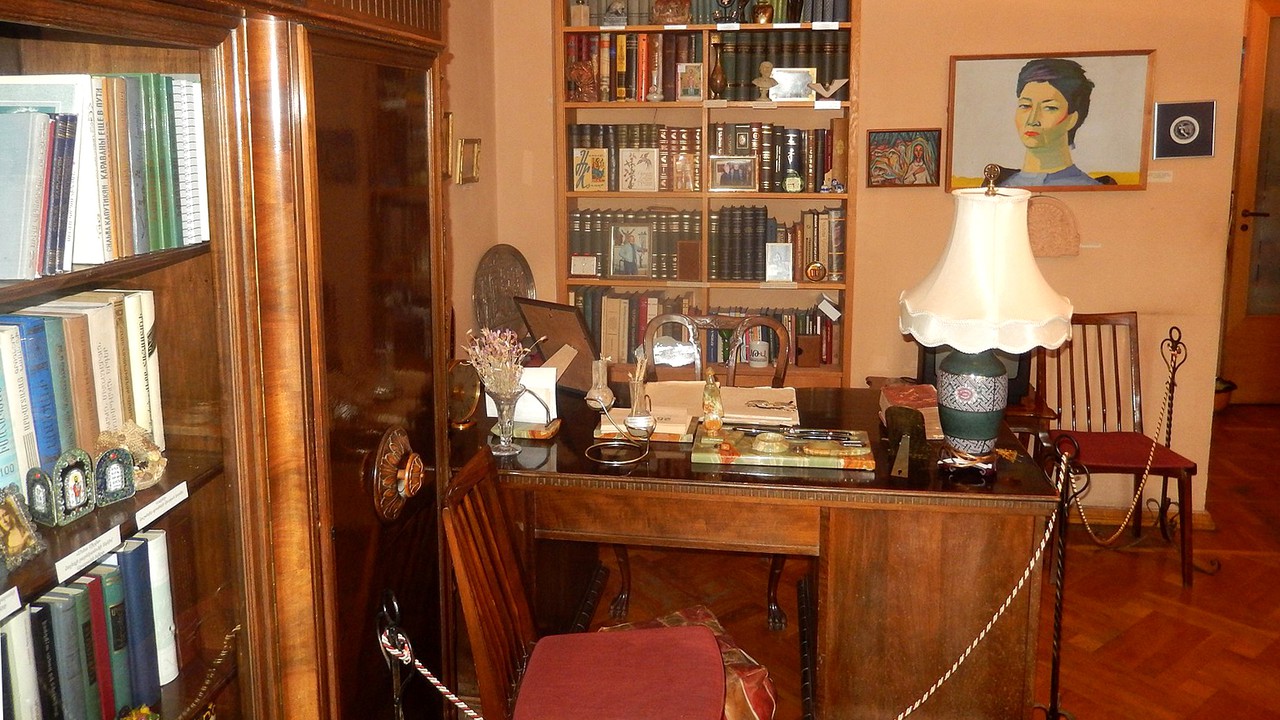 On January 20, House-museum of great poetess S.Kaputikyan was opened on the day of her 90th birth anniversary in Yerevan.
---
The house-museum of the Armenian poet Silva Kaputikyan was founded in 2003 according to the will of Silva Kaputikyan. On January 20, 2009, on the occasion of the poet's 90th birthday, by the decision of the Government of Armenia, the house-museum of the poet was opened in the house where she lived.
In her will, Silva Kaputikyan demanded that the living room, bedroom-study, living room be left the same, without adding or subtracting anything. The poetess furnished it with her own hands, placed the exhibits, gave the explanations. Out of necessity during the construction of the house-museum, in the summer of 2008 the 13-meter-long economic balcony was turned into an exhibition hall, where a part of Kaputikyan's rich archive is now displayed.