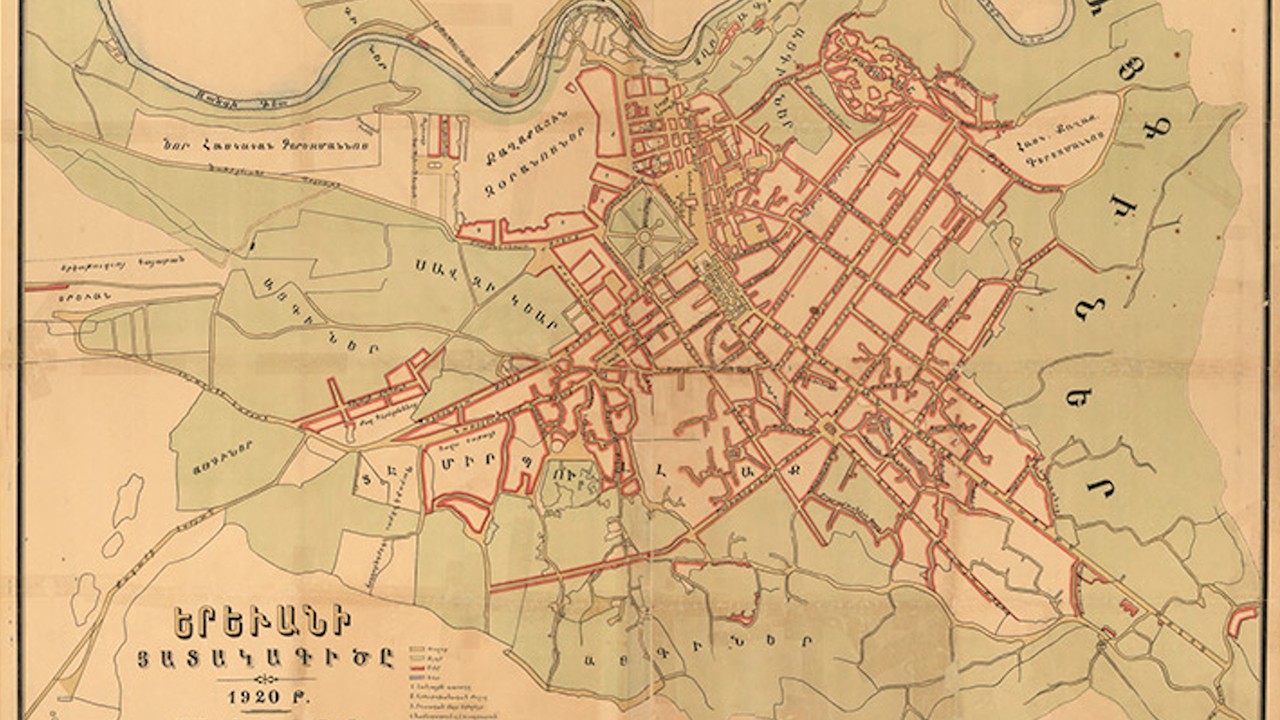 The plan of the Yerevan in 1920 by M.Astvatsatryan. The map depicts Yerevan as it looked before the implementation of the master plan for the reconstruction of the city by architect Alexander Tamanyan (in 1924-1936), which changed the character of the city from a regional center to a major capital.
---
In fact, this is the plan of the capital of the 1st Republic of Armenia.
The map has been hand-colored to show land use and contains an indication of points of interest.

OTHER
1950
---
During the excavations of Arin Berd hill in 1950, the cuneiform inscription of King Argishti I of the Kingdom of Van was discovered, according to which Argishti I founded the fortress city of Erebuni in BC in the year 782.
2020
---
Like most countries in the world, Armenia, unfortunately, also could not stay away from the coronavirus pandemic.