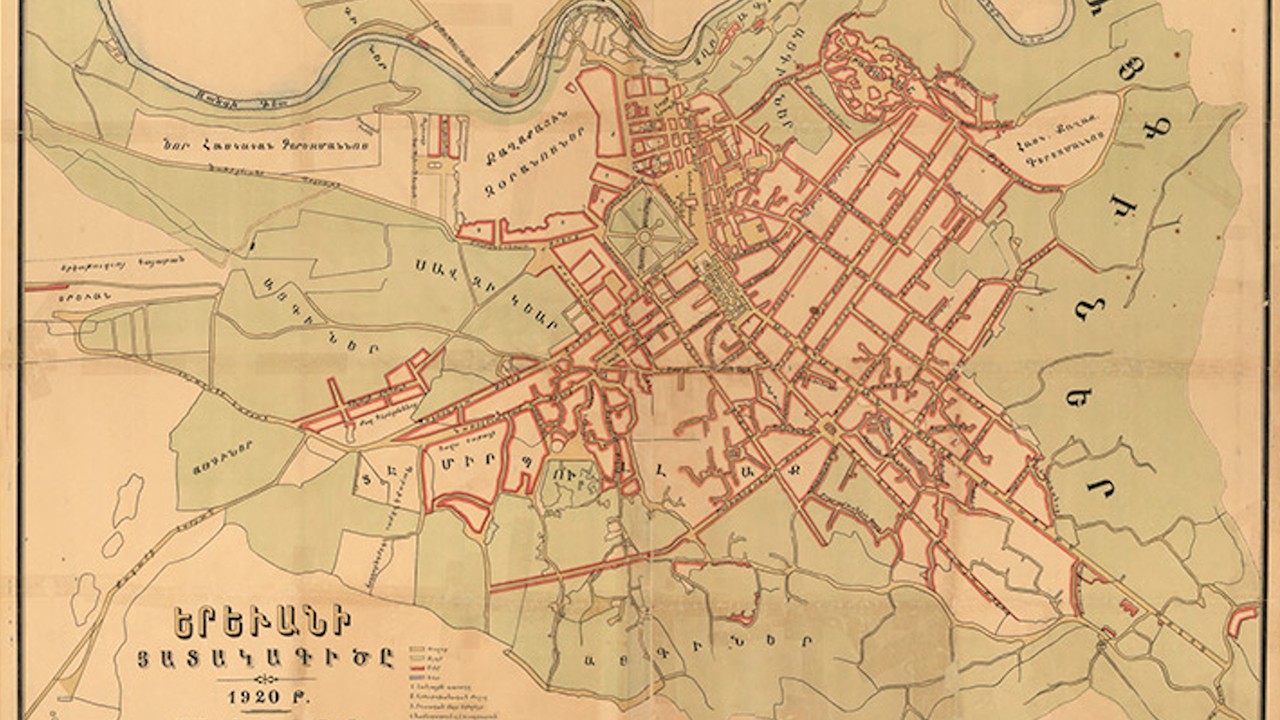 The plan of the Yerevan in 1920 by M.Astvatsatryan. The map depicts Yerevan as it looked before the implementation of the master plan for the reconstruction of the city by architect Alexander Tamanyan (in 1924-1936), which changed the character of the city from a regional center to a major capital.
---
In fact, this is the plan of the capital of the 1st Republic of Armenia.
The map has been hand-colored to show land use and contains an indication of points of interest.

OTHER
1652-1705
---
A wealthy Erivan resident, Khodja Grigor, installed a supply of spring water from the upper parts of the Getar River to the Old District (nowadays, the center of Abovyan Street). Vardapet Hovhannes allocated money to construct a stone bridge over the Getar River. Khodja Panos started the construction of St. Zoravar in the place of the dilapidated Anania Chapel.