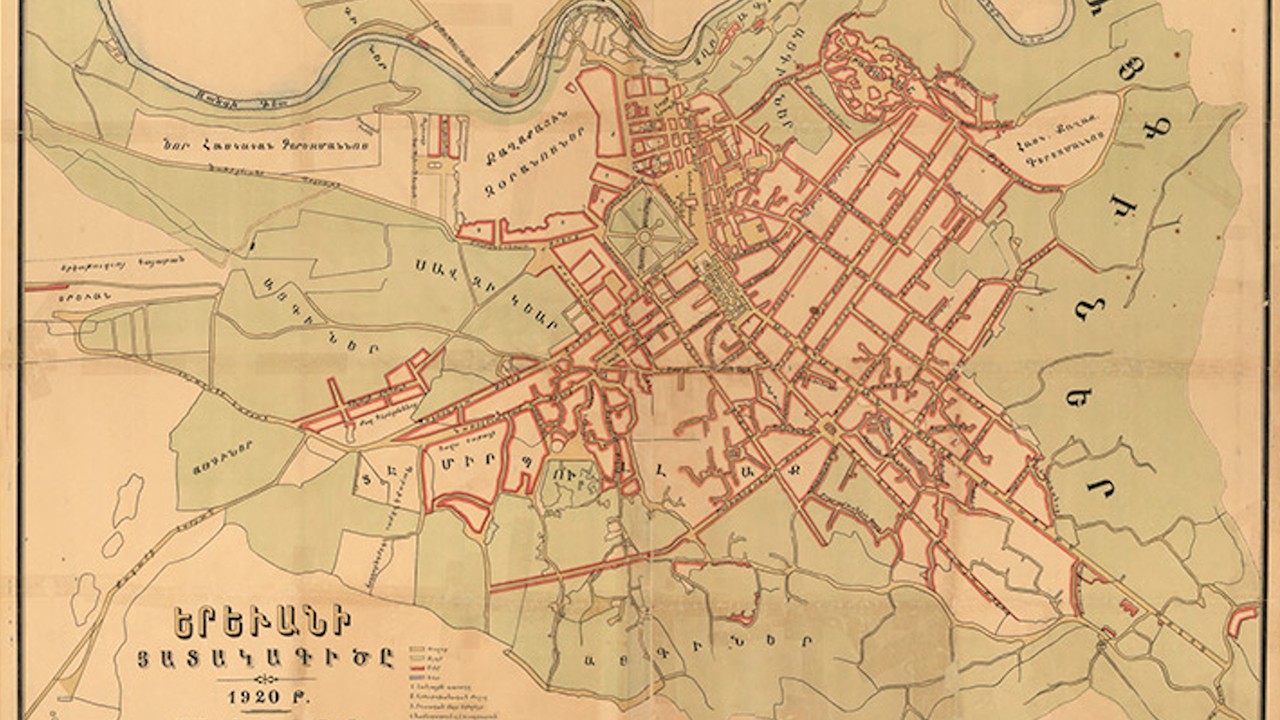 The plan of the Yerevan in 1920 by M.Astvatsatryan. The map depicts Yerevan as it looked before the implementation of the master plan for the reconstruction of the city by architect Alexander Tamanyan (in 1924-1936), which changed the character of the city from a regional center to a major capital.
---
In fact, this is the plan of the capital of the 1st Republic of Armenia.
The map has been hand-colored to show land use and contains an indication of points of interest.

OTHER
1863
---
According to the General plan of 1856, the main street was constructed and named Astafyevskaya, after the governor (today, Abovyan Street).
2011
---
On July 7, Lyon Park has been opened as a symbol of friendship between Yerevan and Lyon. In 2010-2011 with the support of the City of Lyon, the park was completely renovated.