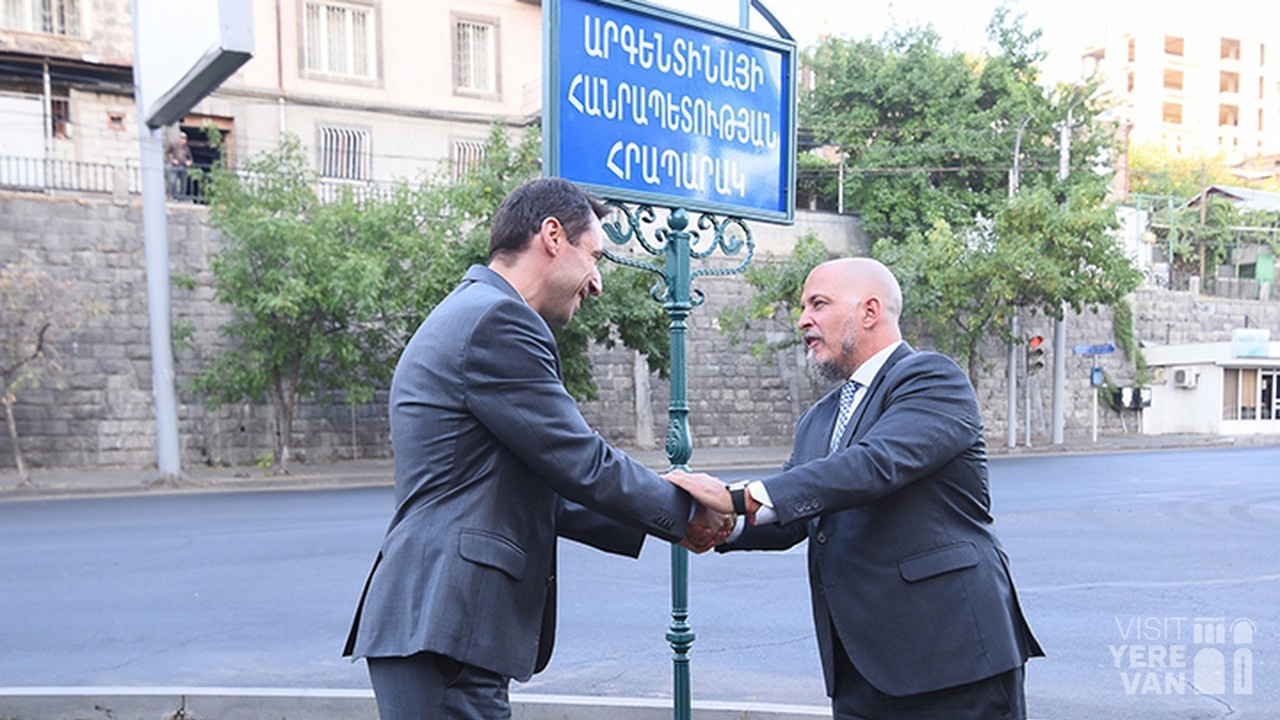 On August 15, Square of the Republic of Argentina has been opened in Yerevan at the junction of Sayat-Nova avenue and Charents street.
---
Yerevan Mayor Hayk Marutyan, the RA Minister of Education, Science, Culture and Sport Arayik Harutyunyan, members o0f the Council of Elders, diplomats and other officials took part in the ceremony of opening the Square of the Republic of Argentina.

The draft decision on naming the street was made in 2017 and this year the city authorities approved of the idea of installing the bust to the Argentine politician, General Manuel Belgrano. Stressing the centuries-old friendship of the two nations Mayor Marutyan stressed in his speech: "We express our respect for friendly nations through naming streets, squares and parks in their honor. And certainly, Argentina should get its honorable place in the list of these countries as being located so far from Armenia it is close to it in its spirit and culture. "The study of the past teaches us how to treat ourselves in the present and in the future". The author of these words is the lawyer, freedom fighter Manuel Belgrano. It is noteworthy that the words belonging to the hero of Argentina General Belgrano are so similar to the words of the hero of the Armenian national-liberation movement of the beginning of the XX century, Armenian statesman Garegin Nzhdeh: "To describe historical events for the sake of the future and survival". It is another proof of the spiritual affinity of our people", said the Mayor of the capital.
The Ambassador Extraordinary and Plenipotentiary of the Republic of Argentina to the RA H.E. Mr. Gonzalo Uriolabeitia in his turn expressed gratitude to the city authorities for the support. "Although today is the last day of my office I'd like to stress that Yerevan has become a native place for me. I am happy to have had the chance to get acquainted with Armenia and Armenian people, but I feel sorrow for finishing my diplomatic mission", said the Ambassador.
The guests walked about the square, discussed the process of improvement activities.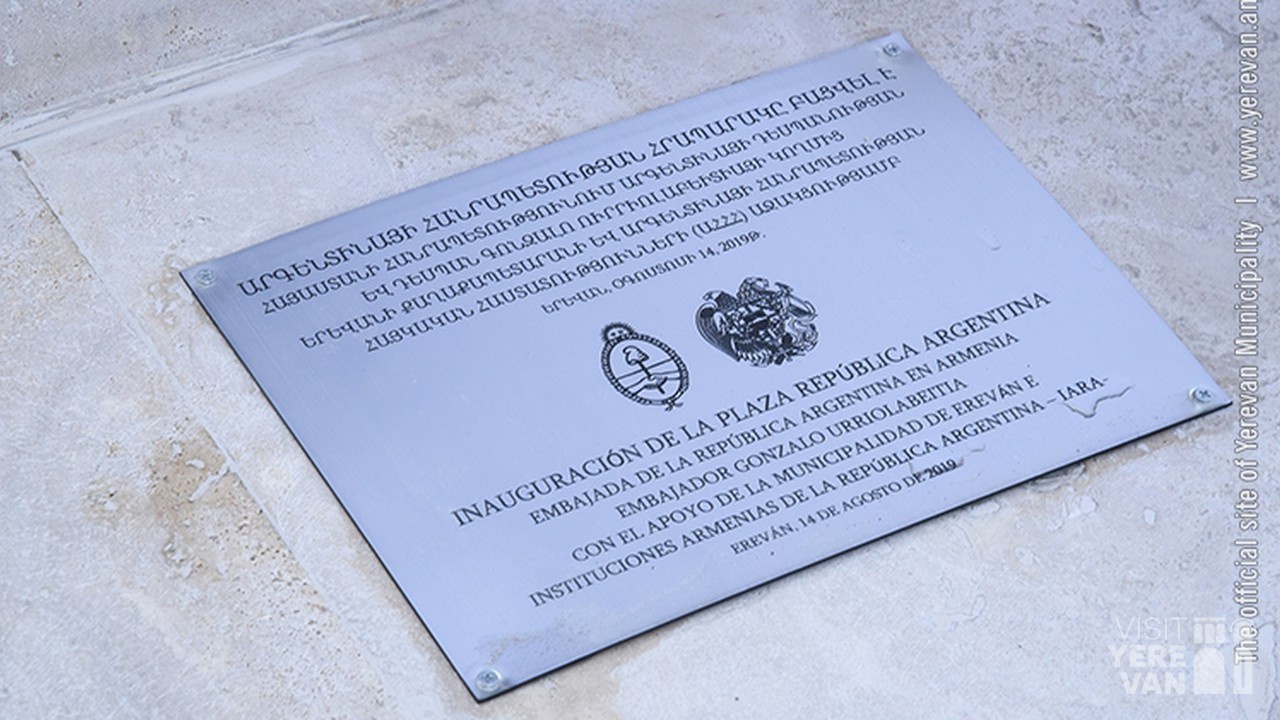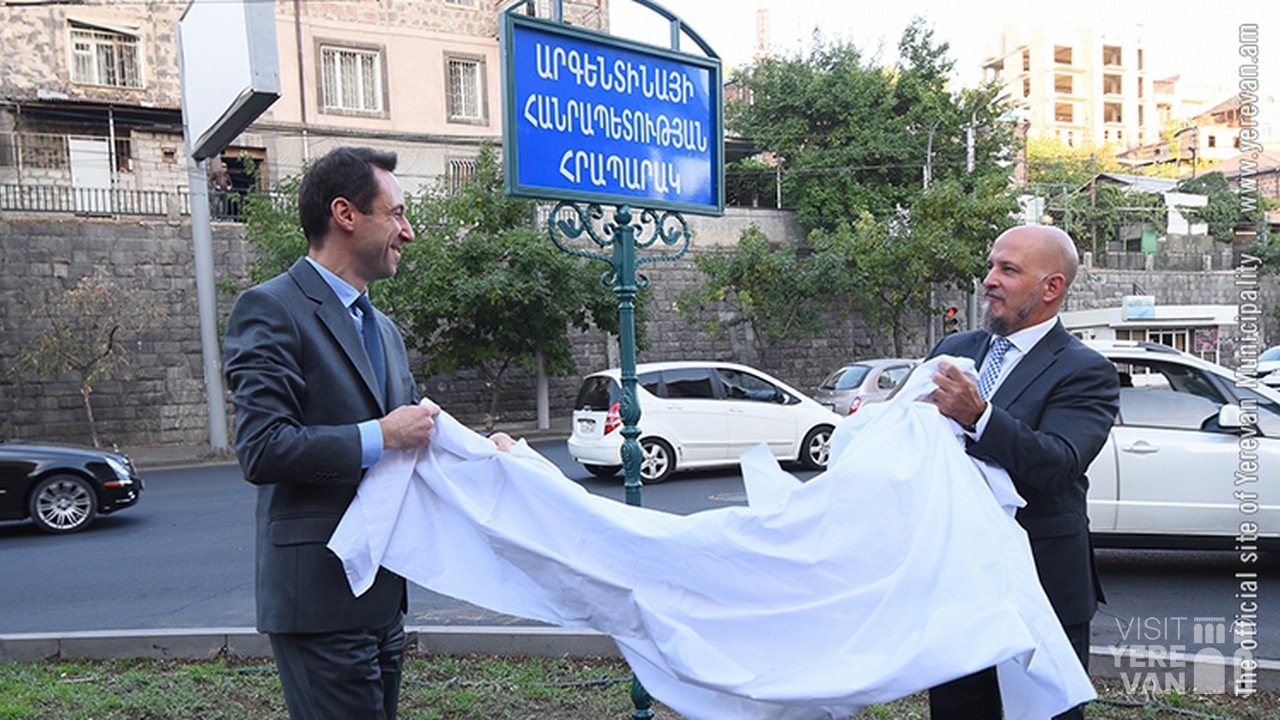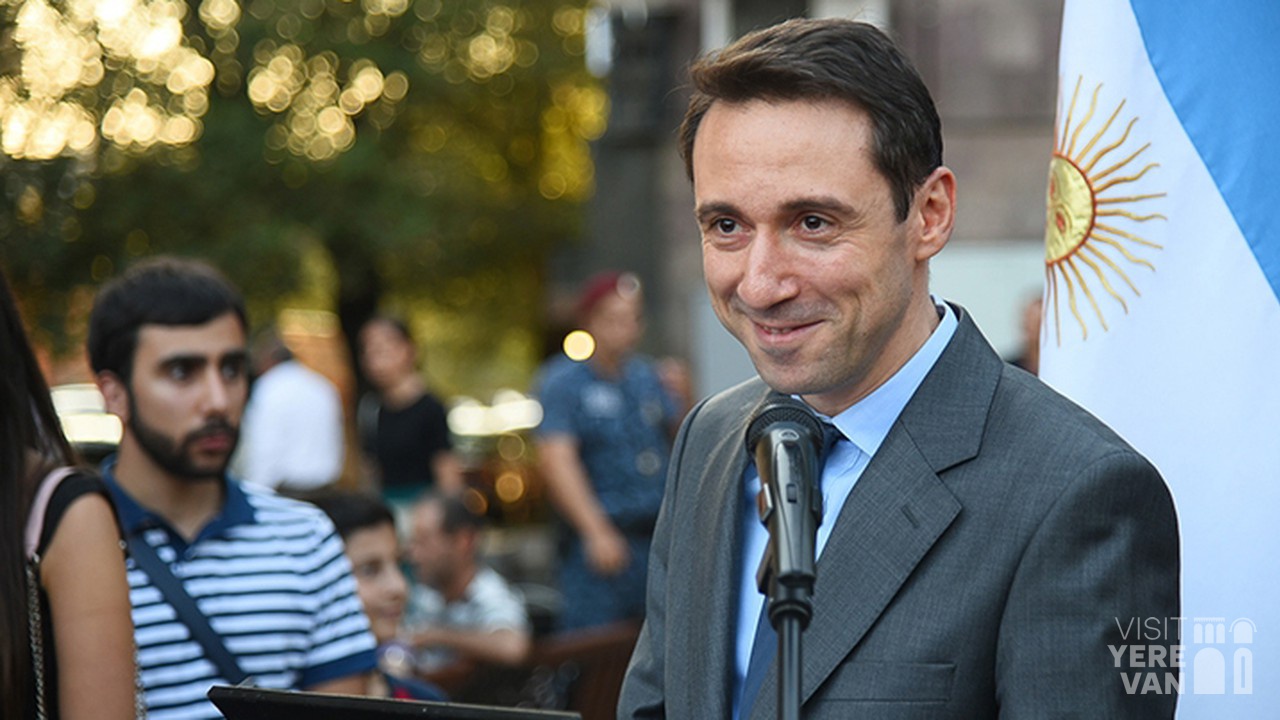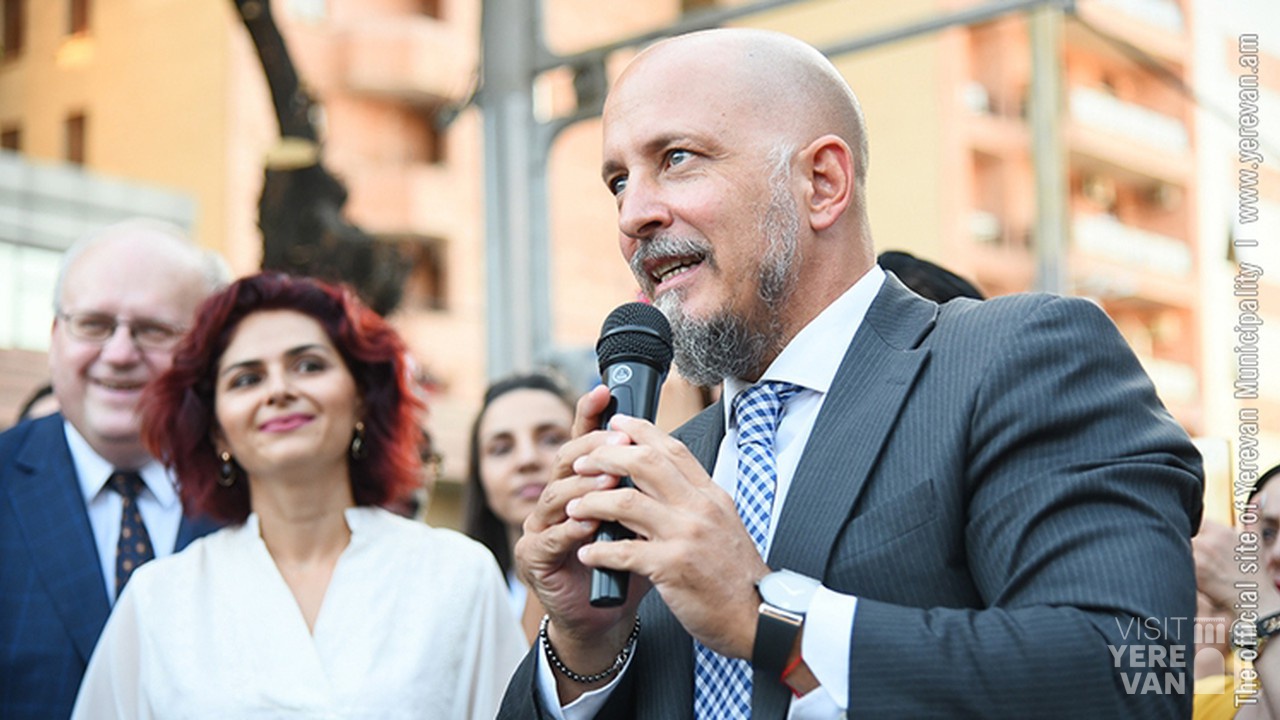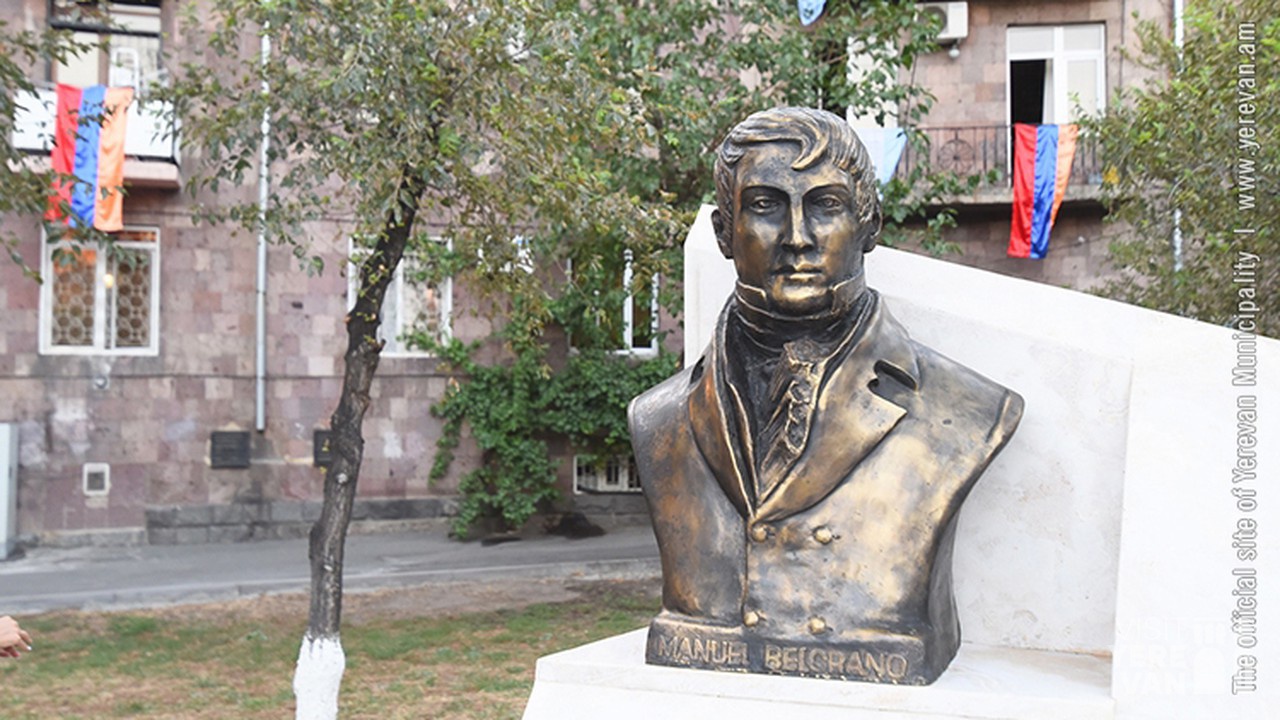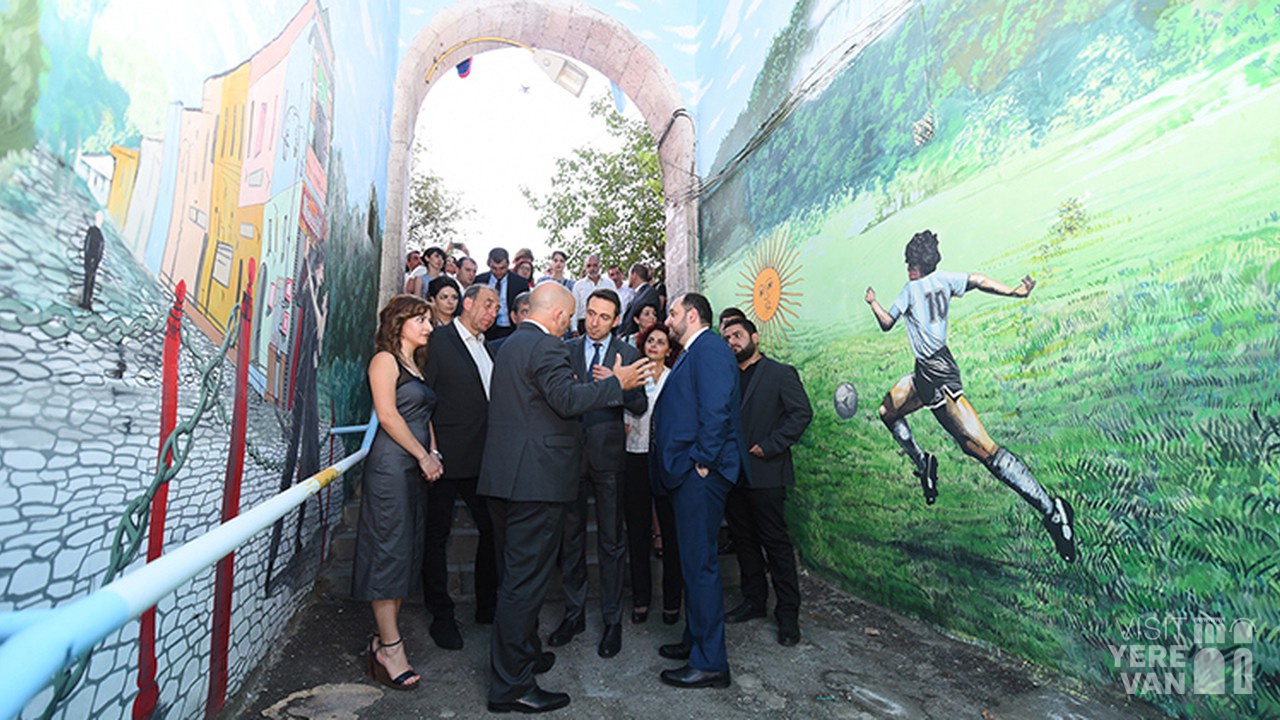 OTHER
1765-1766
---
Еrivan Khanate ruler Huseyn Ali Khan, erected the town's largest mosque, Geok Jami (Blue Mosque). At the beginning of the 20th century, it was one of seven functioning mosques in Erivan. Restoration of the mosque in 1996-1999 was financed by Iran.