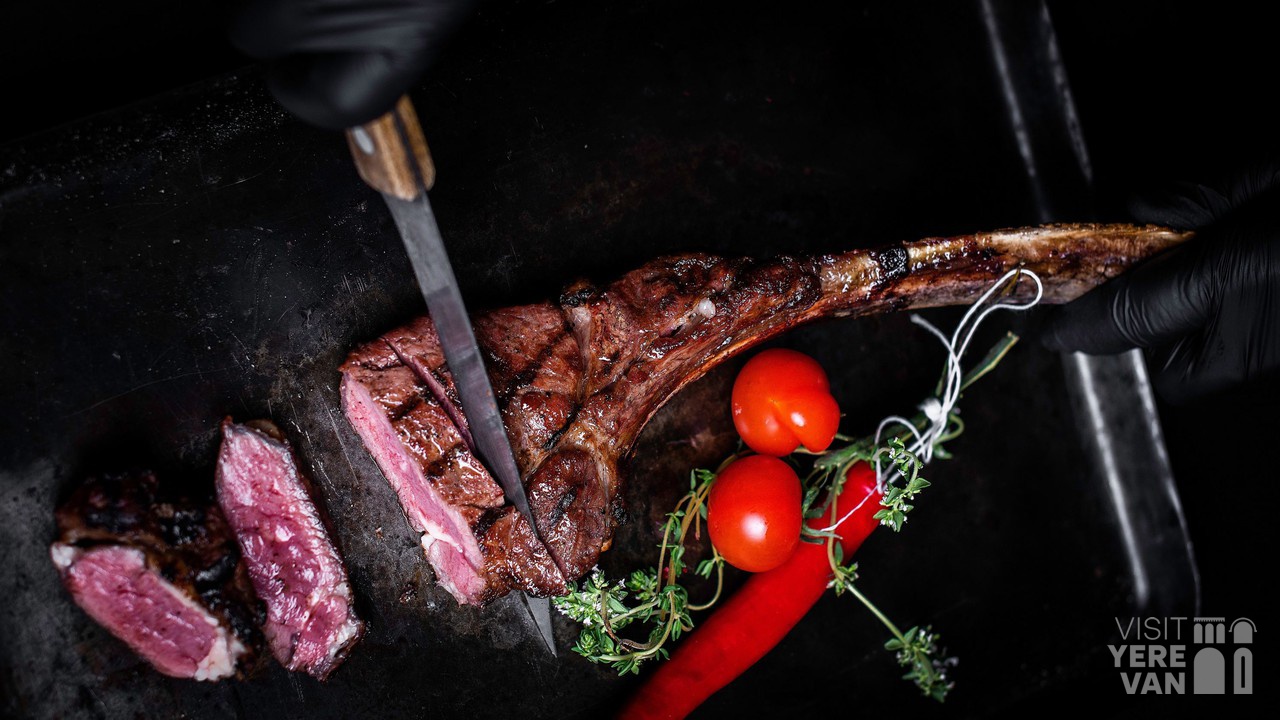 "Smoking Chef" presents premium steaks made from first-class meat of red and black angus, which are bred on the farm of "Yeremyan Projects" company. The guarantee of a tasty and juicy steak in steakhouse is both high-quality meat and technologies for its processing and preparation.
Here the steak is cooked on natural charcoal in a special Josper oven, which is one of the important factors in preserving the taste and proper roasting.
At the steakhouse with the slogan "A glass of meat, a piece of wine" you can taste marble rib-eye, striploin prime angus, filet mignon, porter house, prime T-bone, top blade, flank steak, as well as choose the appropriate wine from a rich assortment.
The "Smoking Chef" steakhouse menu presents a wide selection of steaks, various meat dishes, seafood, side dishes, salads, as well as unique desserts.