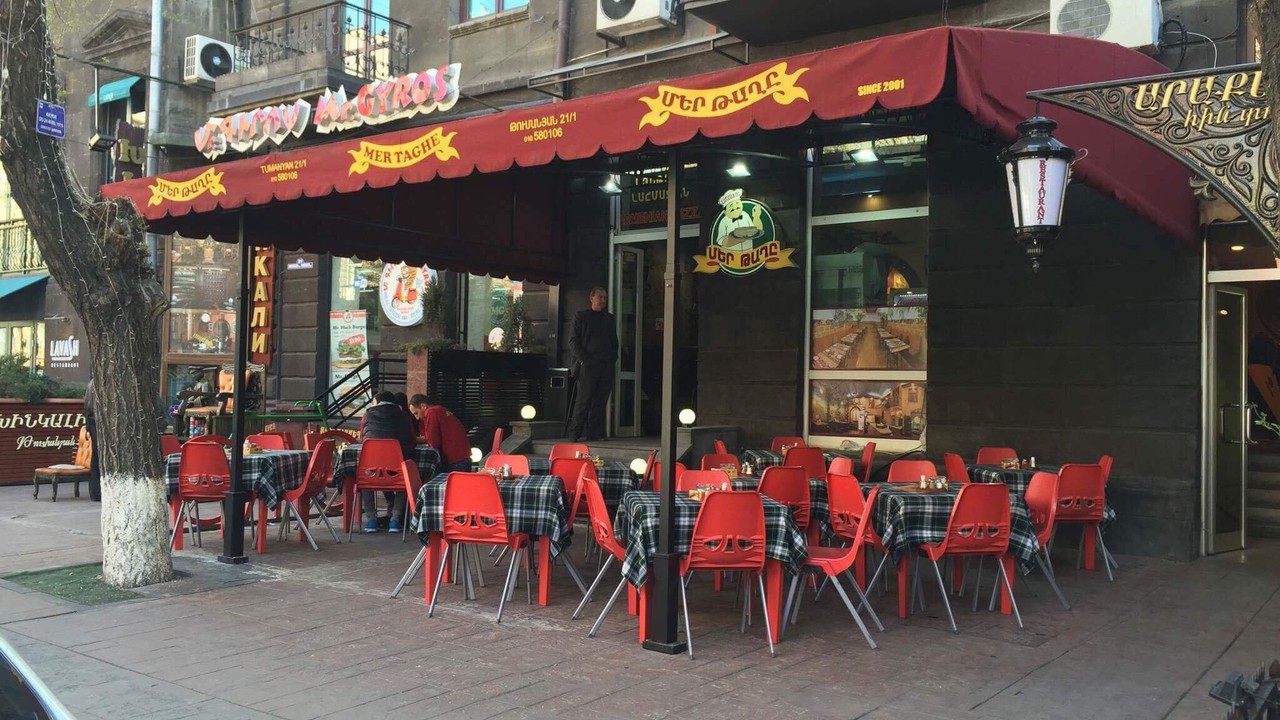 Ethnic cuisine in Armenia has more than 2,000 years of existence, and fully reflects the traditions and customs of the Armenian people. After all, in the preparation and recipe of each dish are enclosed thousands of years of traditions which the Armenians retained for centuries and preserved to our days. 
Mer Taghe restaurant is ideal for tourists, as here the guests can taste all the dishes of the Armenian national cuisine. Great choice on the menu and interior, which is designed in authentic Armenian style, will not leave anyone indifferent.
In the restaurant, one can try dishes that are authentically Armenian, but the visit card of this place is the delicious lahmajo.