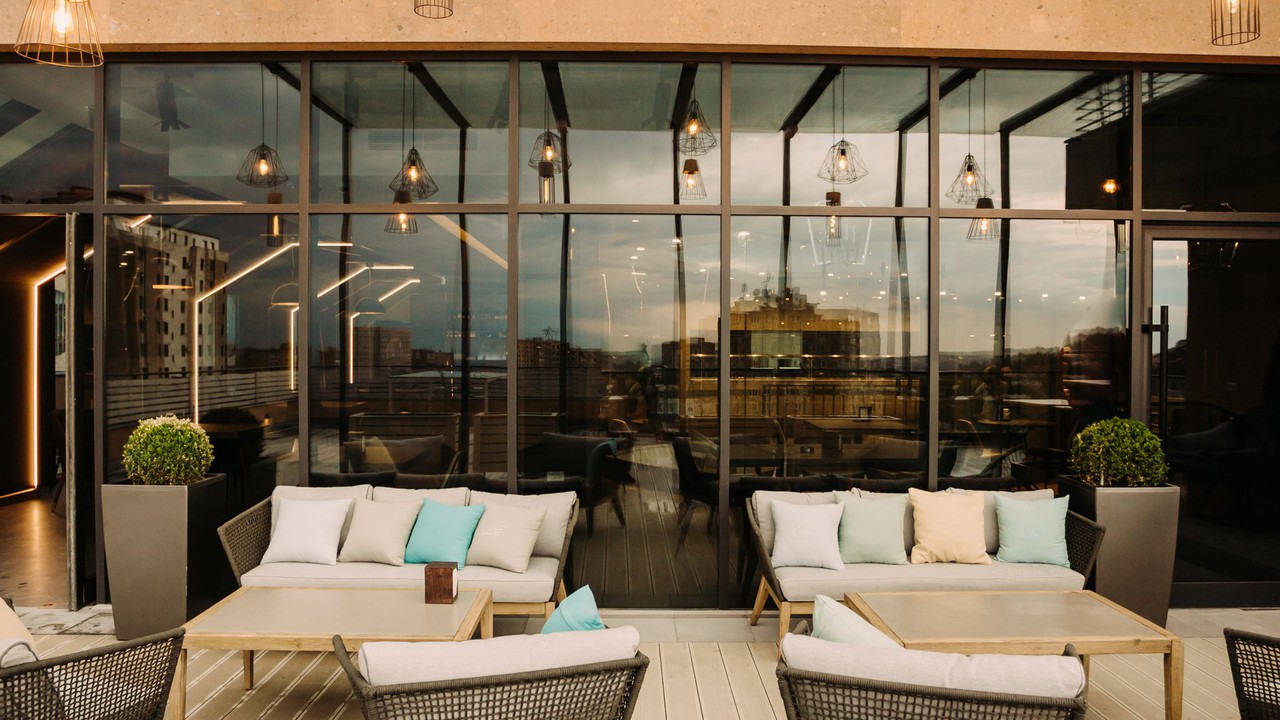 ''Yerevan Sky'' family restaurant is located on the 6th floor of TGA business center, with windows overlooking the wonderful views of Yerevan. It has a beautiful, modern, and elegant interior, with a "delicious" and comfortable environment. The restaurant is located in the busiest part of the Ajapnyak administrative district, which can accommodate up to 60 guests in the autumn and winter months and 120 in spring and summer. Our restaurant has one of the best bars in Ajapnyak, and, why not, one of the best in Yerevan.
Besides being family-friendly and cozy, ''Yerevan Sky'' is also a place for romantic rendezvous, entertainment, and corporate parties. By the way, the restaurant has a private room designed for 10 people, from where the breathtaking scenery of Yerevan amazes everyone with its beauty.
''Yerevan Sky'' is not only a restaurant where you can try delicious food and drinks but also a place for guests to get aesthetic pleasure. The indisputable advantage of ''Yerevan Sky'' is the variety of events that are often organized here. And it provides all the necessities for these events - a luxurious stage, a large dance floor, quality music, fantastic lighting, etc.