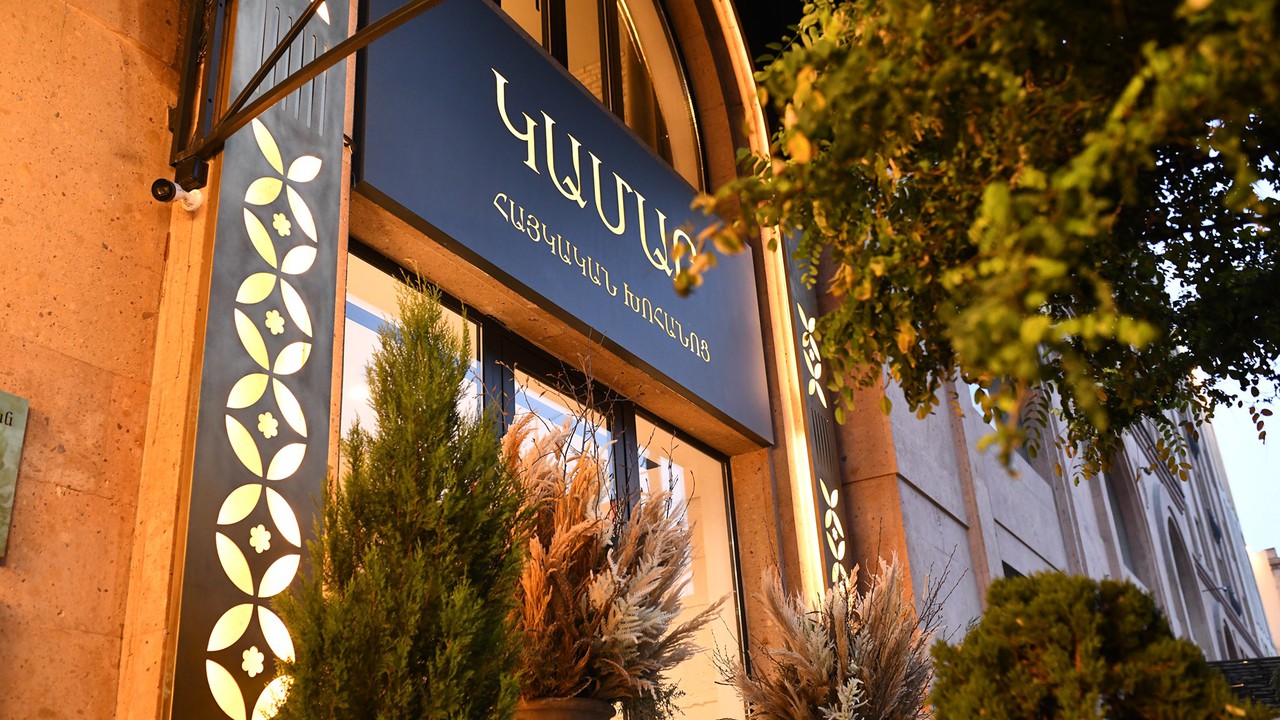 You're welcome to try Armenian traditional dishes in the heart of Yerevan, at ''Kamar'' Restaurant. It serves traditional dishes in a new way, thus presenting the unique tastes of Armenian cuisine.
Each tourist, visiting Armenia, should taste Armenian authentic bread. At ''Kamar'', visitors can enjoy their own baked bread prepared in tonirs (tandoors). In Armenian, "kamar" means arch. The restaurant acts as an arch to bridge the tastes of Armenian and international wines.
''Kamar'' strives to combine live music with modern Armenian tastes every day. At the restaurant, one can celebrate any type of corporate event. It even provides private rooms to celebrate invitation-only events and enjoy corporate gatherings. The first floor is perfect for meetings around a cup of fresh coffee and for trying a different menu.