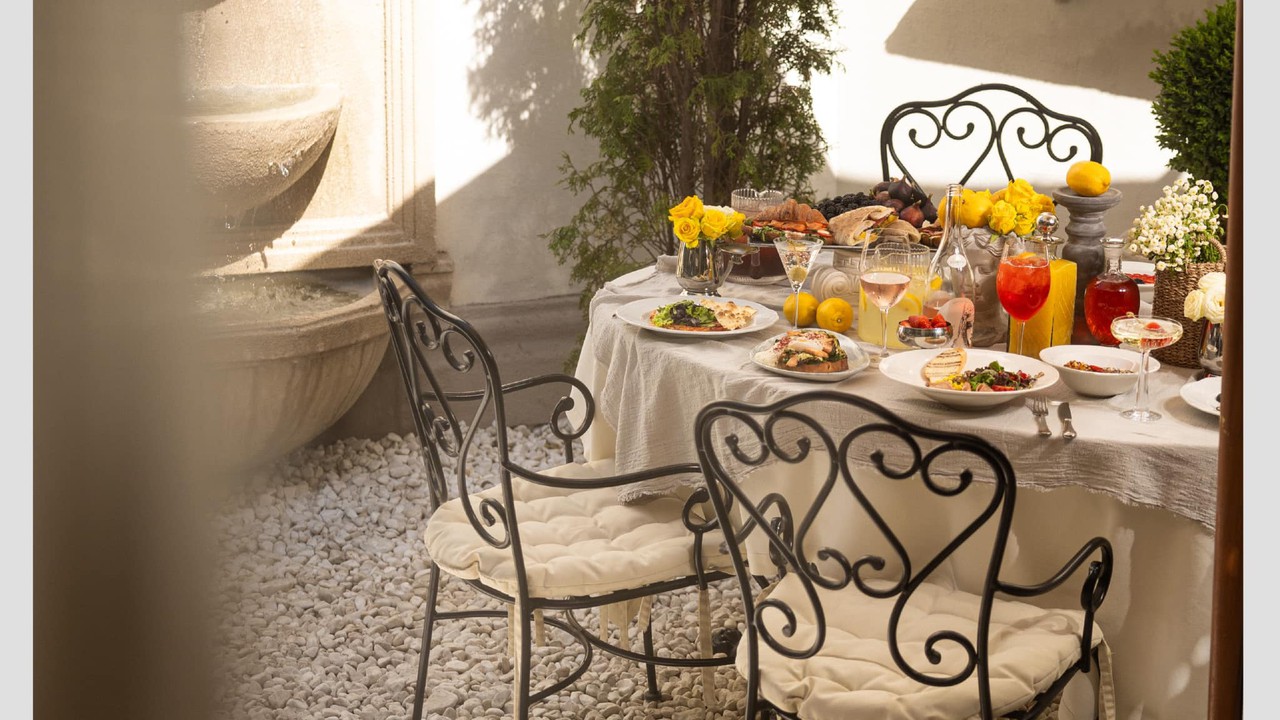 A classic Italian restaurant with a lovely interior and a charming patio.
The place is set up to be perfect for any kind of gathering, whether it's a formal dinner or a romantic date. The courtyard is adorned with a delightful little fountain.
The wine and cocktail selection is impressive, catering to those with discerning tastes. Among the favorites are the freshly squeezed pomegranate juice cocktails, a must-try in Yerevan.