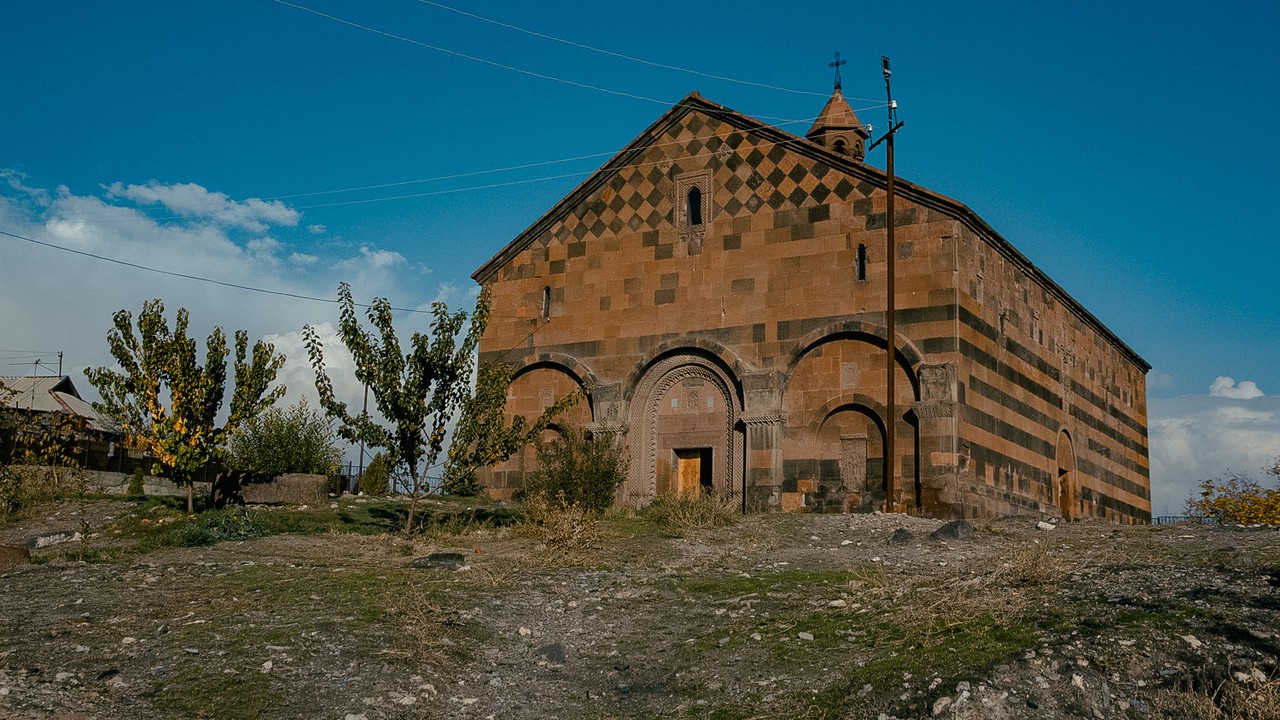 Kanaker, Holy Mother of God Church (Surb Astvatsatsin)
---
The church doesn't work.
---
Surb Astvatsatsin Church in Kanaker was damaged by the catastrophic earthquake of 1679.
Sourb Astvatsatsin Church is situated on a ridge in the northern part of Sourb Hakob Church. It was rebuilt in 1695 under the guidance of Khoja Aghajan and with the financial support of local merchants. According to the historian and deacon Zakaria (the 17th century), who lived in Qanaqer, the very church was surrounded with walls, it had cells for monks and other buildings. This church is built of orange, grey and hewed tufa. Most of the cross-stones in this graveyard were set in outside and inside of the church walls (the 10th -17th centuries).