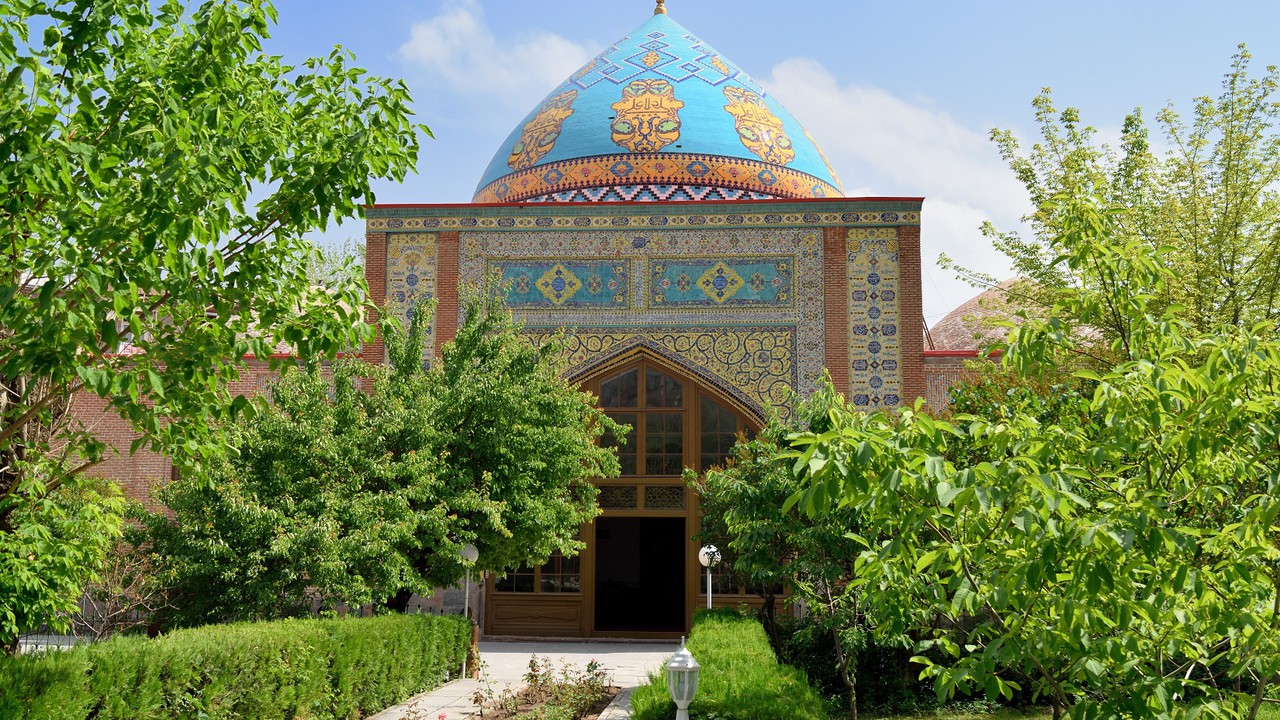 Blue Mosque is the only Muslim prayer house in Yerevan. The establishment was built in 1766 with the initiative of Khan Hussein.
---
The Blue Mosque in Yerevan, also known as Gok Jami is an 18th-century Shia mosque. It was commissioned by Huseyn Ali Khan, the khan of Erivan. It is one of the oldest extant structures in central Yerevan and the most significant building from the city's Iranian period. It was built in 1760s and is situated in the centre of the city on Mashtots Avenue.  The mosque is rectangular in its plan, has a minaret, which used to be the highest point of Yerevan (24m), cells, adjoining structures as well as a courtyard with a stone basin. The entrance halls, domes, and the minaret are lined with blue, red, and green bricks. 
Under the Soviet reign, the structure was preserved by the government. It was restored in 1940-1972. For years, it had housed the History Museum of Yerevan and the Museum of Armenian Nature. 
In 1994-1998 the government of Iran had the mosque renovated and converted into the Cultural Complex of Iran by the Embassy of Islamic Republic of Iran in Armenia.