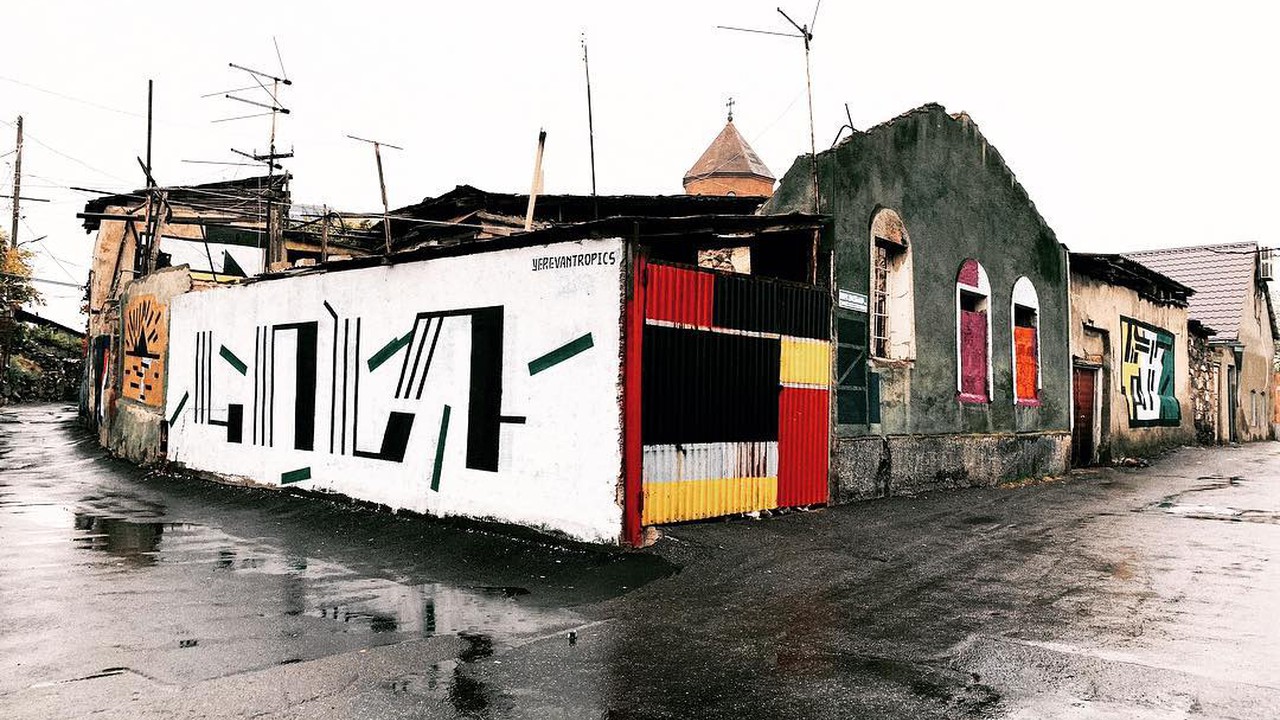 Old district of Yerevan (Kond)
---
This hilly area, characterized by narrow, uneven, steep, and branching streets, is among the city's oldest districts, located in the heart of Yerevan.
---
The historical district of Yerevan, known as Kond, is one of the city's oldest neighborhoods located in the central part of Yerevan. The district sits on a hill with narrow, winding, steep, and radiating streets. Its name originates from its elevated location, as "kond" in Armenian means a long or steep hill.
During the Persian rule, the district's name was changed to "Tappabash," which is a translation of the word "Kond."
Visiting Kond is a charming experience for those who wish to immerse themselves in the atmosphere of a small but old "city" within the modern capital. The streets will lead you through narrow pathways resembling a labyrinth, where houses are constructed from uneven bricks, featuring traditional, colorful wooden doors. Prepare to explore a unique old city that differs significantly from any other you may have visited.
Throughout its history, the heart of Kond has always been the church with the local school. The Church of St. John the Baptist is prominently located in this district.
Kond is a unique form of handmade architecture that emerged without the involvement of architects. The houses are built in a step-like way on a hill, and they are usually one-story, connected homes with shared courtyards. In the Persian-influenced part of Kond, you can find a mosque from the late 17th century, which stopped being used in 1828 along with its attached school. In 1915, following the Armenian Genocide, immigrant families sought shelter in this mosque, even though it was in a state of disrepair.
Kond itself holds significant historical and cultural value. Two historical canals, named Mamri and Abuhayati, used to pass through this area. This region was also known for its orchards, particularly grapevines. Even today, the vines that twist through the courtyards and streets serve as a reminder of Kond's agricultural past.
Despite its elevated location, Kond had access to both irrigation and drinking water in the 18th century, thanks to enduring cold springs that are still present today. Kond has attracted artists with its inexplicable allure of the old city environment. Each house symbolizes a struggle between the past and the present. At the front of the neighborhood, you'll find two-story houses that were once inhabited by nobles.
Kond area covers approximately 16 hectares, with a population of 4,000 to 4,500 residents. Some residents still live here on rented property. Living conditions have forced many people to secure their wooden doors, and those who remain are eagerly awaiting... The most anticipated event for Kond's residents is the neighborhood's reconstruction—a project that will blend traditional old elements with new ones, revitalizing the area.