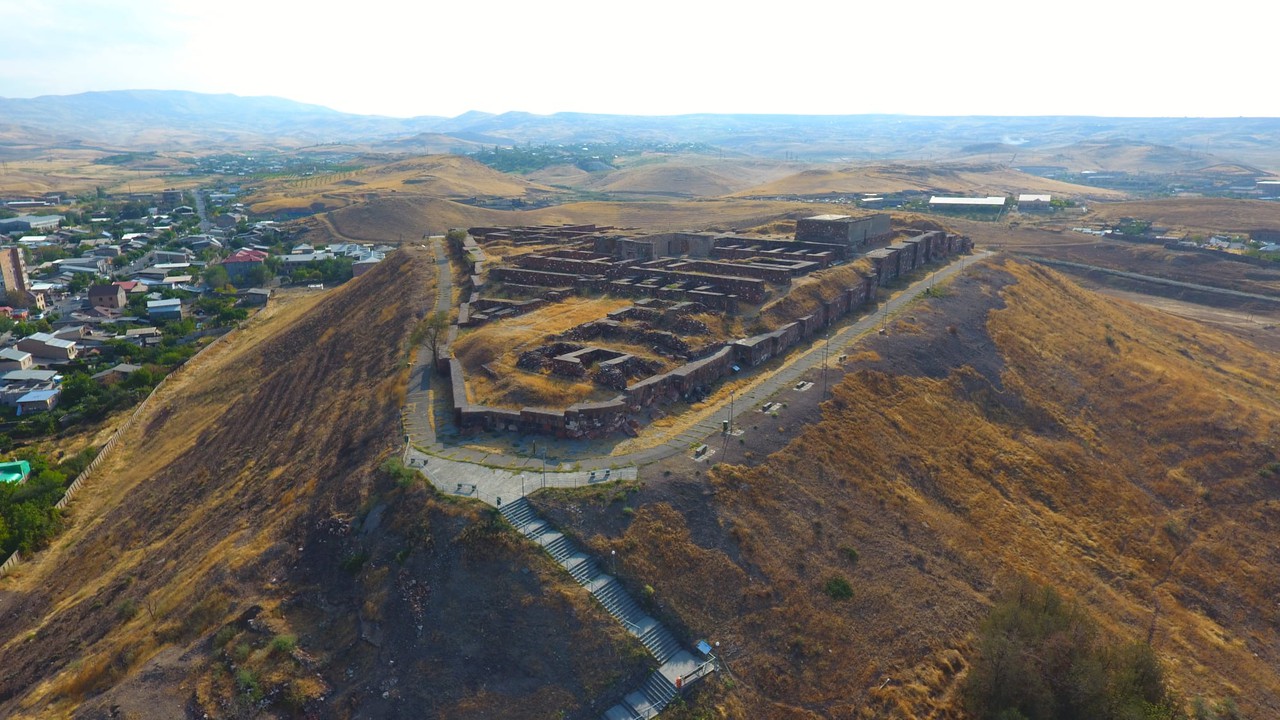 "Erebuni" Historical & Archaeological Museum-Reserve
---
Yerevan starts here, the history and the culture of the city were established in 782 BC.
---
Visiting the historical and archaeological museum "Erebuni," you can explore the history of Yerevan, a city that is 29 years older than Rome.
The collection of the "Erebuni" Historical & Archaeological Museum-Reserve is extensive. It features archaeological artifacts from various regions of Armenia, including pre-Urartian, Urartian, and Hellenistic periods, as well as items from early periods dating back to around 12,000 years ago. Notable exhibits include lapidary inscriptions that provide detailed information about military operations, culture, and lifestyle in one of the oldest Armenian cities, Van, which was built between 685-645 BC.
The museum-reserve is known not only for its display but also for its research capabilities. It houses pre-Urartian stone and clay idols, Hellenistic tombs, iron and bronze weapons, engraved and cuneiform bronze items, and structural details and material artifacts from an early agricultural settlement dating back to the 3rd millennium BC. This settlement is considered unique in the entire Middle East and offers insights into the highly skilled crafts, arts, and agriculture of the Urartian kingdom.
The exceptional value of the museum collection has led to its exhibition in renowned cultural centers such as the Louvre in France, the Metropolitan Museum in the USA, the Hermitage in Russia, the British Museum in Great Britain, and others.
Visitors to the museum can learn about the exhibits and the history of the castle in Armenian, Russian, English, French, German, and Polish languages.