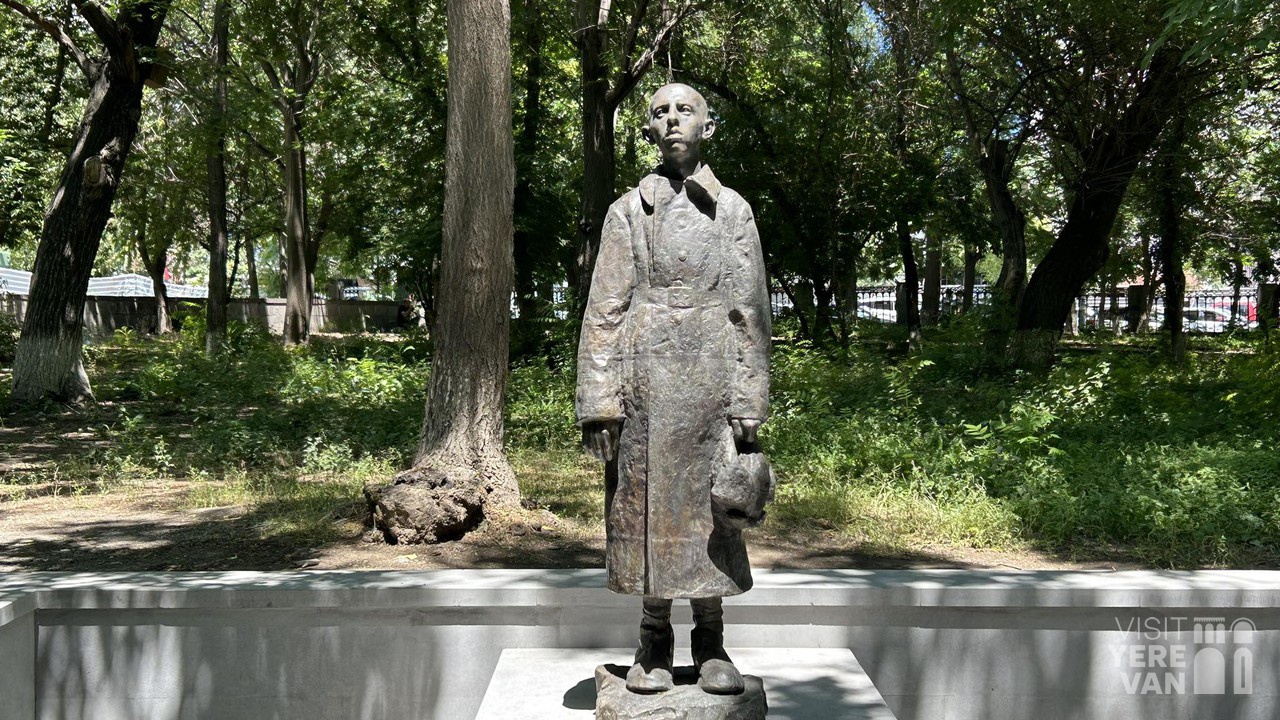 Sculpture "Hallowed Be Your Name"
---
The ceremony of unveiling the sculpture named "Hallowed Be Your Name" authored by the eminent Armenian sculptor, Armenia's People's Artist, member of the Arm SSR Academy of Arts Ghukas Chubaryan took place in Children's Park in Yerevan.
This cosy nook of the city has become very special due to the art of Chubaryan. The sculpture was placed by the decision of the Council of Elders of Yerevan to evaluate the artistic legacy of the outstanding Armenian artist.

The placement of the sculpture was dedicated to the 100th anniversary of Ghukas Chubaryan whose works of art can be found in many parts of the city. He was the author of the sculpture of Tumanyan, the bust of Charents, the statues of Mesrop Mashtots, Spendiaryan, and today Yerevan has been enriched with another work by the artist.