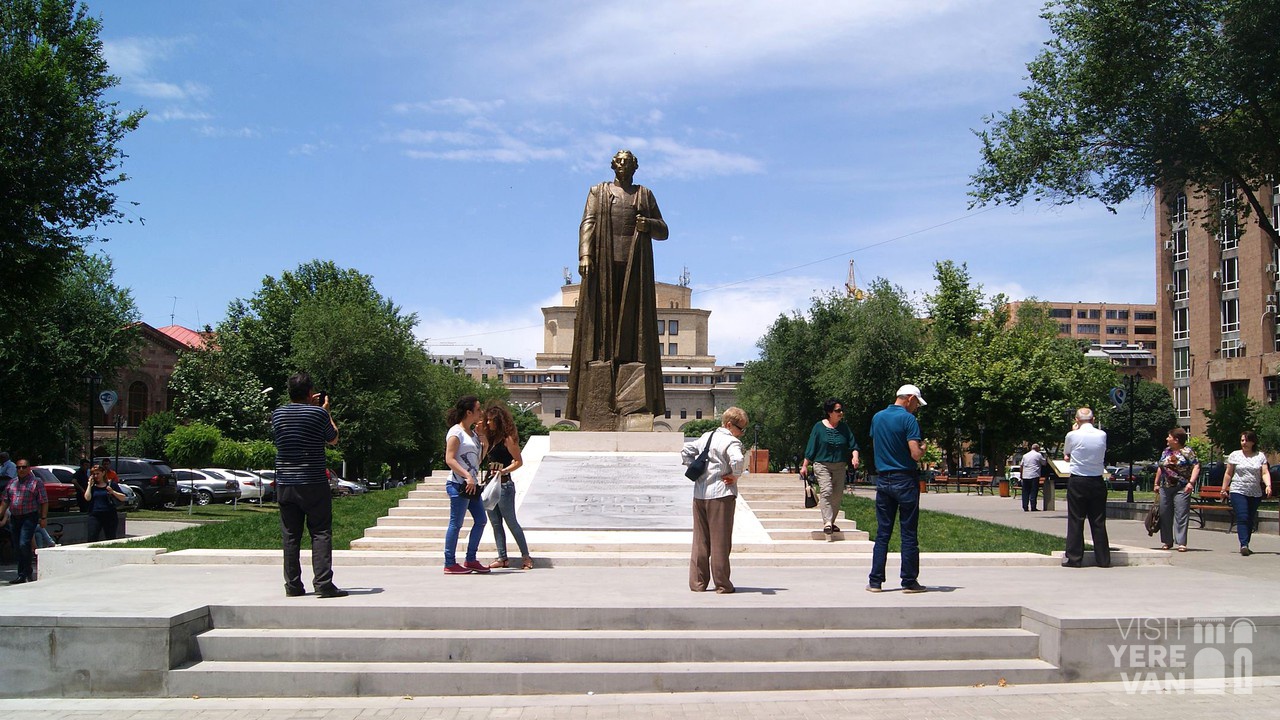 Sculptor: G. Stepanyan
Architect: A. Mkhitaryan
Material: Bronze
Height: 5.7 m

Year: 2016
---
Armenian statesman, politician, military ideologue, philosopher Garegin Nzhdeh, real name Garegin Yeghishe Ter-Harutyunyan, was born on January 1, 1886, in the village of Kznut (now Kuznut) in the Armenian province of Nakhichevan.
The statue of Garegin Nzhdeh is located in the Kentron administrative district of Yerevan, in the park adjacent to Nalbandyan-Arami-Buzand Hanrapetutyan streets.
The statue was erected on May 25, 2016, and the official opening took place on May 28.