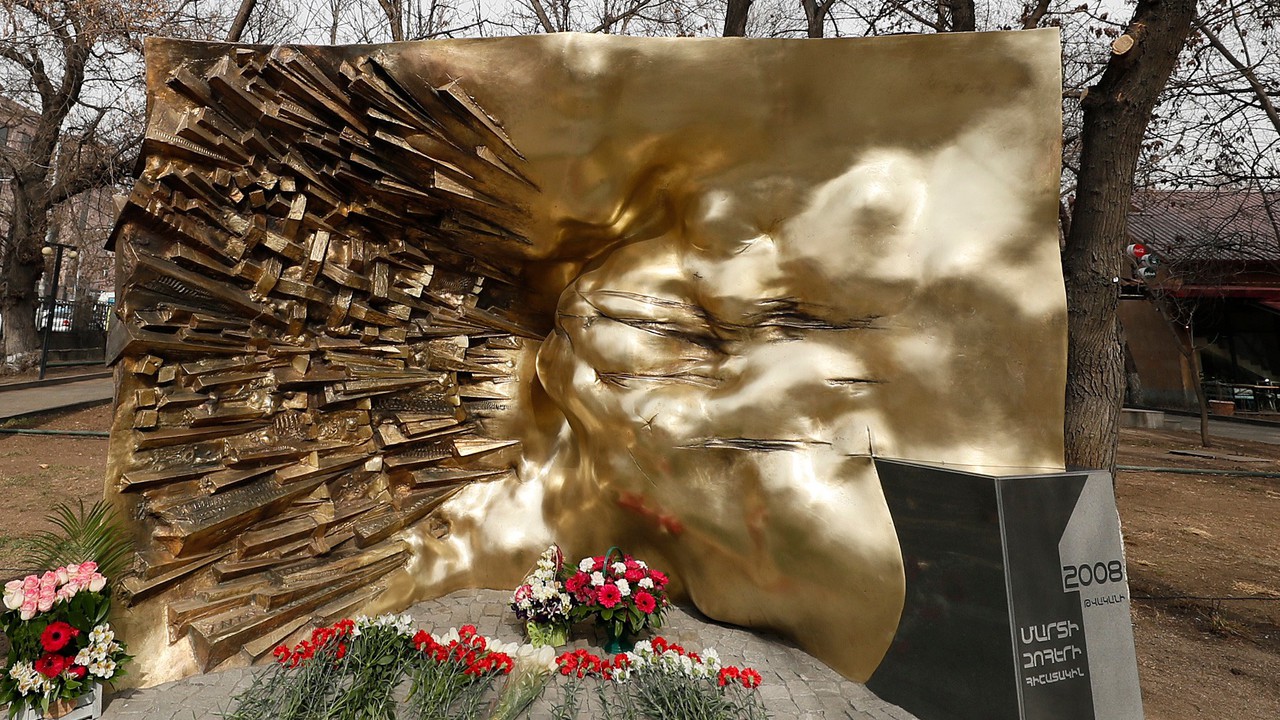 Sculptor: A. Vardanyan
Year: 2023, 1 March
---
A monument called "Impact and Counteraction" is installed near the entrance to the Children's Park, adjacent to Grigor Lusavorich Street in Yerevan. The author of the monument is the sculptor Albert Vardanyan, a participant in the post-election demonstrations in 2008, recognized as the winner of an open competition announced by the Yerevan Municipality. The project was financed by the RA Government and implemented by the Municipality of Yerevan and by the decision of Yerevan Council of Elders.
After the presidential elections of 2008, on February 24, the Central Election Commission announced that Serzh Sargsyan had won the elections. During several days, the participants of the protest, who were supporters of the presidential candidate, the first president of the Republic of Armenia, Levon Ter-Petrosyan, demanded a recount of votes. On the night of March 1, police forces conducted an operative-reconnaissance operation in Azatutyun Square and removed thousands of protesters from the square.
On the evening of March 1, armed forces and police units conducted special operations to disperse protesters using weapons, explosive devices and other special means on the central streets of Yerevan. Dozens of people were injured, 8 civilians and 2 policemen were killed.
---
Children's Park, Gr. Lusavorich str.