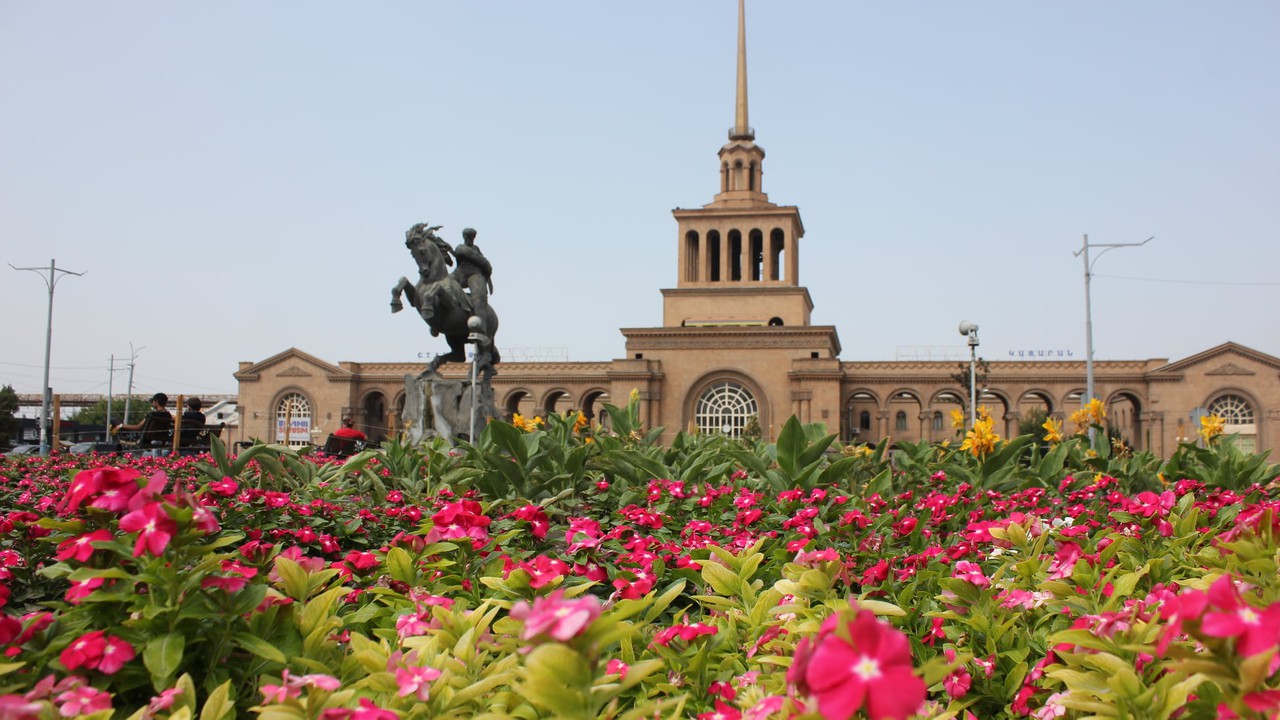 Sasuntsi David Square is adjacent to the railway station. It is located in the south of Yerevan, in the area between the industrial and residential parts of the Erebuni district.
The railway station connects the capital with the provinces of the country and abroad. The station is built in the combination of national and classical styles. In the center of the square, there is the sculpture of Sasuntsi David, the hero of the Armenian epic, embodied in the struggle for freedom. The authors of the sculpture are sculptor Yervand Kochar and architect Mikael Mazmanyan.
The statue was made of wrought copper and placed in 1959 on a rock-like basalt pedestal. The monument belongs to the series of the best horse sculptors of Soviet art for which the sculptor was awarded the Arm SSR state prize.