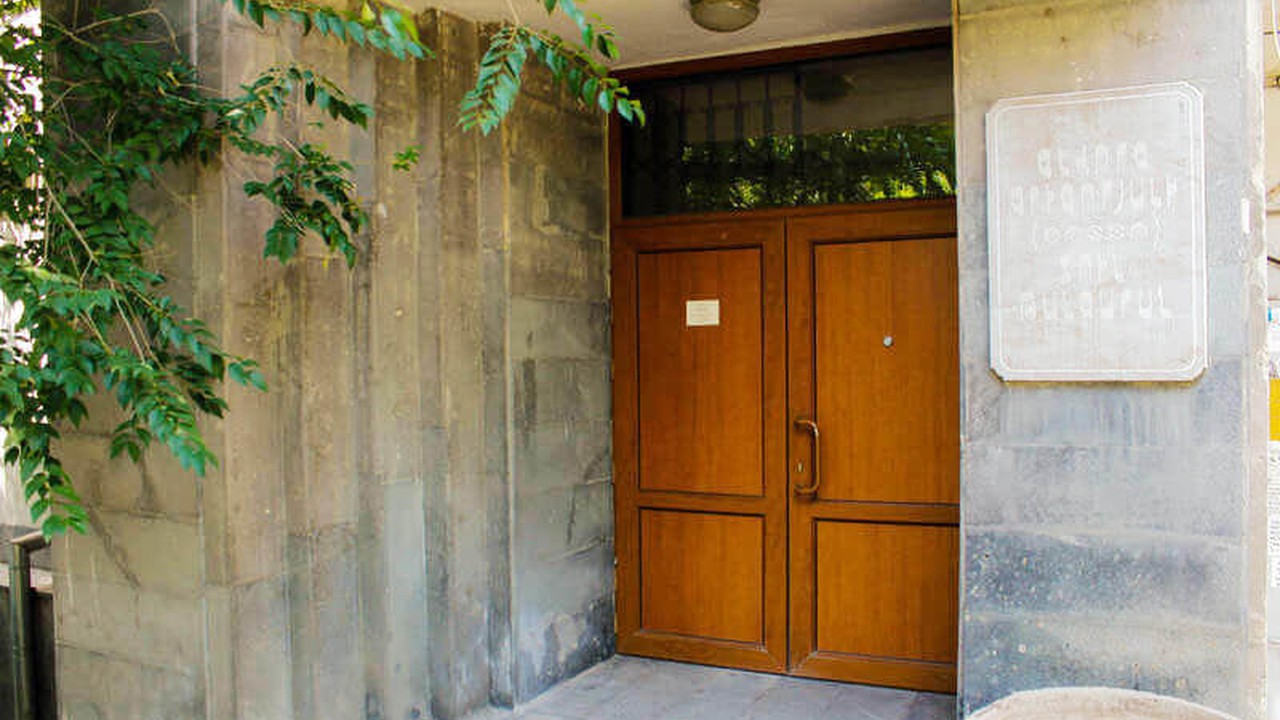 Studio-museum of Giotto (Gevorg Grigorian)
---
The studio-museum presents the artist's creative heritage, manuscript materials and personal belongings.
---
In 1977 a group of artists and Diana Ukleba, the widow of the honoured artist Gevorg Grigoryan (Giotto, 1897 Tiflis (Tbilisi) -1976, Yerevan) took the initiative of opening the studio-museum of the artist in Yerevan. Two years later, it became one of the branches of the National Gallery of Armenia. Here the creative heritage, archive materials and personal things of the artist are briefly represented.
G. Grigoryan received his professional education first in Tiflis, then in Moscow. He lived and created in his birthplace until 1962, later he continued his creative activity in Yerevan. The artist has left a rather rich creative heritage, the vast majority of which is preserved in the NGA and in his studio-museum. Themes and subjects G. Grigoryan has been interested in were diverse; he developed them equally in his paintings and graphic works.
The end of the 1920's and the beginning of the 1930's were the rise of the artist's creative activity; he had an active part in the cultural life of Tiflis and in the exhibitions of Georgian and Armenian artists. He created many famous works exactly in that period. They vividly expressed the individuality of the young artist. Those years were followed by the two decades of isolated life when he was rejected in the world of art. During those years, the artist kept on creating with inflexible will power. Works of that period were filled with dramatic feelings. In the 1950's people began to perceive and re-evaluate the artist's works anew.
Some works by Diana Ukleba are also exhibited in one of the halls. The first floor of the museum embraces works by the renowned artists of the Tiflis School.
Giotto studio-museum is located in the center of Yerevan, near the Matenadaran. The museum has always been a house and a studio for the artist and his wife, Diana Ukleba. They created pieces of art and lived a dramatic life there…
WORKING HOURS
---
Tuesday-Sunday: 10:30-17:30

Monday: Closed
ENTRANCE FEE
---
Standard ticket: 400 AMD

Foreigners: 500 AMD
EXCURSION
---
Armenian, Russian, English: 2000 AMD

Educational program: 400 AMD