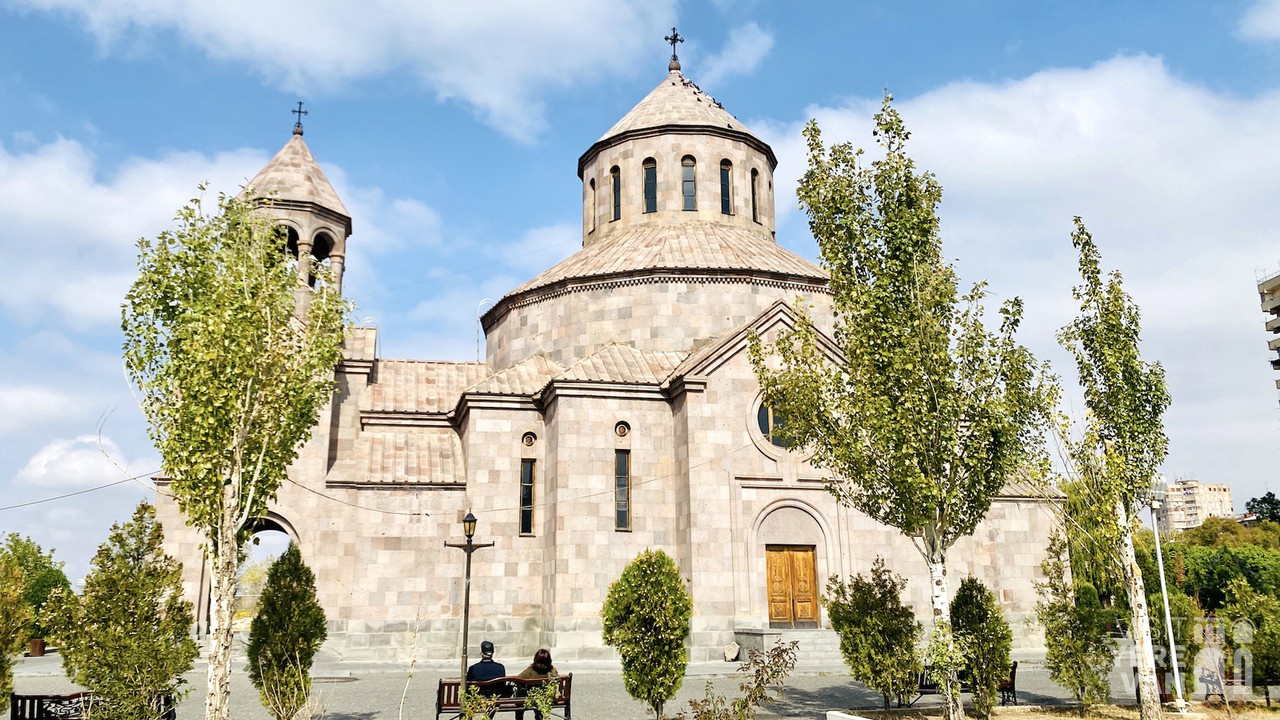 Nor Nork, St. Sarkis Church
---
The church was founded in 1998, in Nor Nork quarter of the capital. It was built at the initiative of the All Armenian Catholicos His Holiness Garegin II and Sargis Gabrielyan from New York. The priest Garnik Haladjian from New Jersey, USA also contributed to the construction of the church.
The church has a central dome built in traditional Armenian architectural style. The construction involves the architectural elements of Zvartnots, Hripsime, and Ani churches. The complex is faced with tufa stone and consists of the main church and the belfry. The church was designed by architect Baghdasar Arzumanyan. It was opened on February 19, 2000. The ceremony of blessing was held on April 30. The painting of Holy Mother hanging at the altar is created by the eminent Armenian artist Grigor Khanjyan. The church is three-storied. The height of the main dome is 23 m. The prayer hall is multi-cornered and light, with a total area of 328 m. Sculptures depicting 12 disciples decorate the hall. There are special niches for lighting candles.
There is also a Sunday school adjunct to Saint Sargis church.