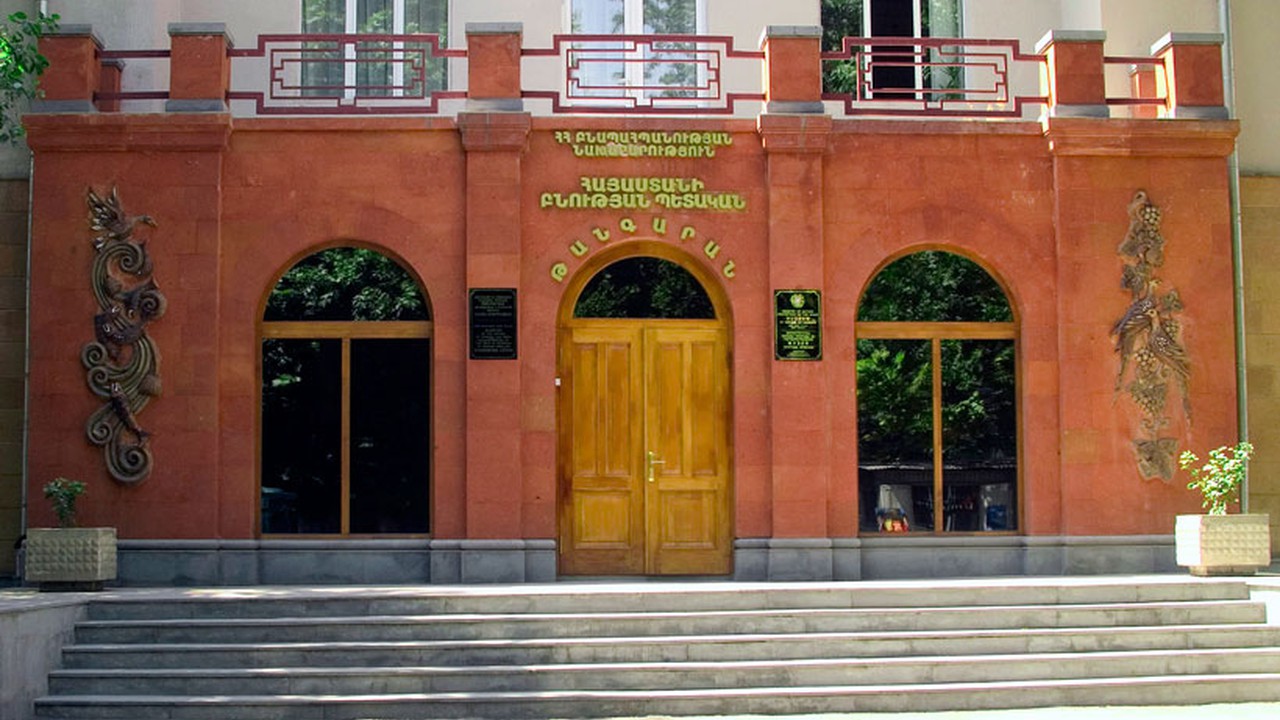 State Museum of Nature of Armenia
---
The museum reflects the unique natural complex of Armenia, the diversity of nature.
---
The State Museum of Nature of Armenia within the auspices of the Ministry of Environment of the Republic of Armenia was established in 1952 in the capital Yerevan. It was one of the eight complex nature museums in the USSR. The main purpose of the museum is to promote environmental education of the population - environmental education, as well as environmental advocacy. The museum presents the unique nature and fauna of Armenia, rare species of wild flora and fauna, scarecrows of wild animals. The exhibition halls, are a unique encyclopedia for the visitors and provide an opportunity to get an idea of the geographical location, relief, geological structure, and climatic conditions of Armenia.
The museum also has a permanent exhibition of aquarium fish species where visitors can get particular information about the fish species and their care.
WORKING HOURS

---
Tuesday - Friday 10:30 - 16:30 

Saturday and Sunday 10:30 - 16:00
---
---
Foreign Languages / Russian, English / - 2500 AMD