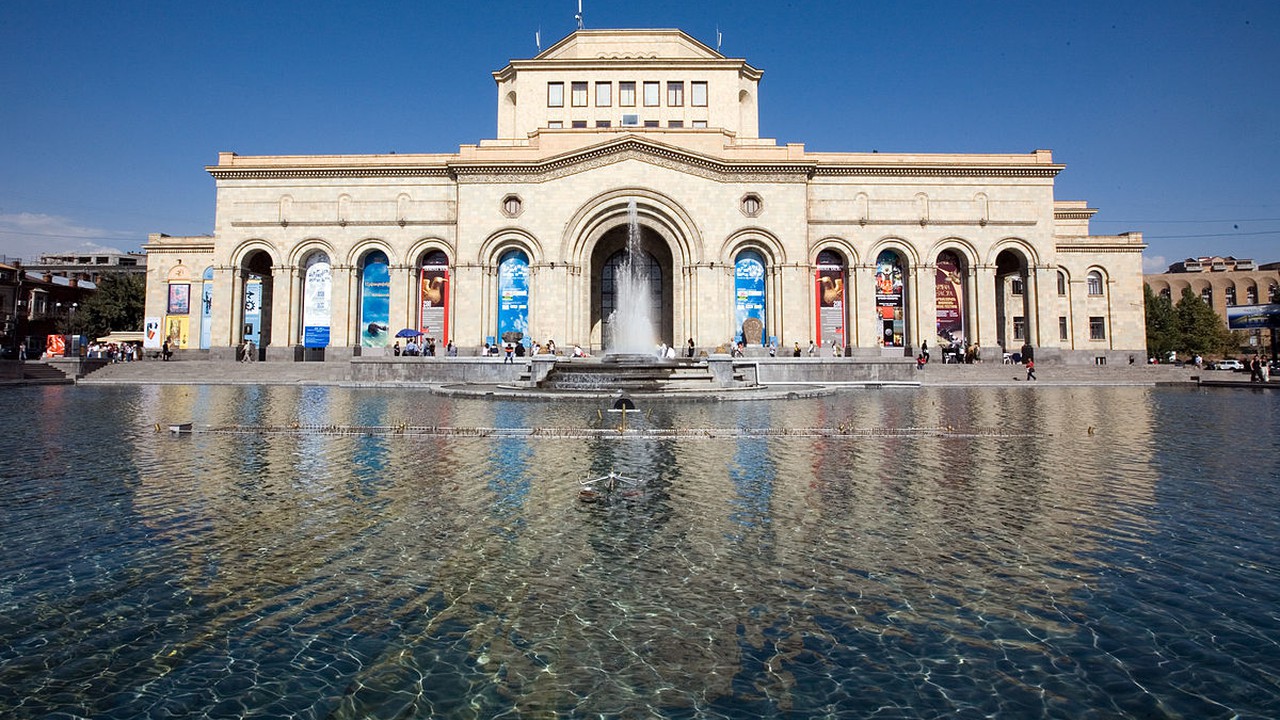 National Art Gallery of Armenia
---
The National Gallery of Armenia collection comprises around 26 thousand artworks: oil paintings, sculptures, graphics and decorative applied arts.
---
The National Gallery of Armenia is situated in Republic Square. It was founded in 1921 as one of the departments of the State Museum. In 56 exhibition halls the visitors are invited to enjoy Fine Arts by Armenian, Russian, West-European and Eastern artists of different historical periods.
Here the visitors can admire portraits, landscapes, still lifes, sculptures by Armenian outstanding artists Hakob Hovnatanian, Hovhannes Aivazovsky, Gevorg Bashinjaghian, Vardges Surenyants, Martiros Sarian, Garzou, Jansem, Hakob Gyurjian etc. In the halls of Ancient and Medieval Armenian Arts documental copies of frescoes from Armenian churches are presented. The collection of Russian Art in the National Gallery of Armenia is highly appreciated by art lovers for its artworks by famous Russian painters Bryullov, Vrubel, Repin, Serov, Kandinsky, Chagall etc.
In the European Art exhibition halls one can find canvases by Tintoretto, Carle van Loo, Gustave Courbet, Bernard Buffet, Jan Cossiers, Antonio Canova and EtienneMaurice Falconet etc. In the National Gallery of Armenia shop the visitors can purchase albums, puzzles, postcards, replicas and other souvenirs. Special events: concerts, temporary exhibitions, film screenings as well as thematic lectures are organized for the visitors of the National Gallery of Armenia.
VISITOR INFORMATION
---
Now the temporary exhibitions ''Armenian Impressionism", "Martiros Sarian. Book and Art", "The Guises of the Nude. Perceptions of Nudity in Armenian Graphic Art", "French Interior", a permanent exhibition of Hovhannes Aivazovsky, Hakob Gyurjian's halls, and the Armenian Old and Medieval Art halls are open in the gallery.