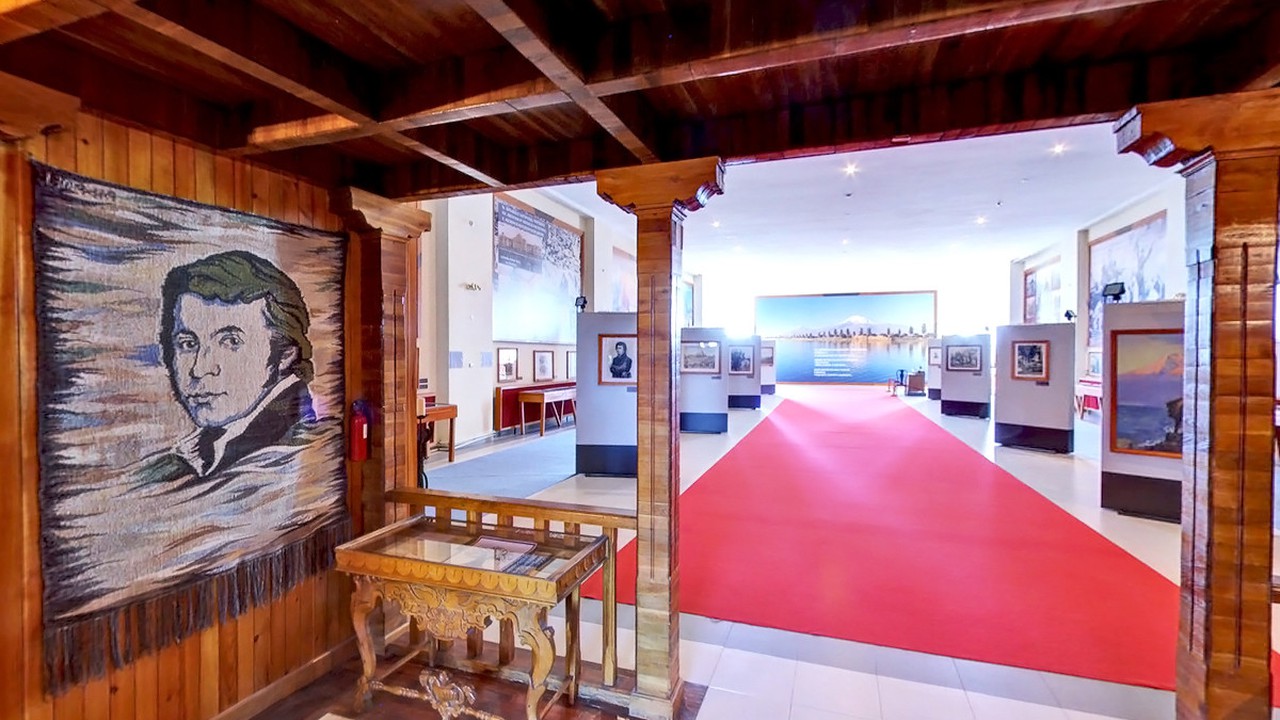 Khachatur Abovyan House-Museum
---
Khachatur Abovyan – an eminent Armenian writer and national public figure of the early 19th century.
---
The house-museum of Khachatur Abovyan (the great Armenian enlightener, founder of the new Armenian literature and pedagogy, writer, public figure) is situated in the old Kanaker district of Yerevan. 
The Abovyan's family house is nearly 3 centuries old. It represents the Armenian patriarchal lifestyle. In its time it was a hospitable house for high-ranking clergymen, secular officials, and khans. Among the visitors were also foreign scientists, such as Friedrich Parrot, Hermann Abich, August Haxthausen, and others. Since 1938 the house has been acting as a museum. The family house and the museum building (built-in 1978) are considered historical monuments. 
The museum exhibition presents the life and activity of Khachatur Abovyan. Beside the biographical-creative documents and materials, the paintings, drawings, sculptures, applied artworks, photos are held place here. It's worth mentioning the works of the known Armenian artists G. Bashinjaghyan, Er. Kochar, E. Isabekyan and others, as well as the printed early and rare editions. 
In the area of the museum is located the bronze monument of Khachatur Abovyan created by Andreas Ter-Marukyan in Paris, 1913. It is the first monument dedicated to an Armenian literary worker and registered as a historical monument of republican significance. 
One of the visit-cards of the museum is the Abov's Garden with an open-air library, Wi-fi, and rich vegetation.   Cultural evenings: concerts, presentations, readings, exhibitions, music programs, hospitality are the inseparable part of the museum.
WORKING HOURS

---
Monday - Friday 10:00-17:00 
Saturday - 10:00 -15:00 
Sunday - Closed
From May to November the Museum works till 21:00 pm
ENTRANCE FEE
---
Schoolchildren - 300 AMD:

Adults - 500 AMD
EXCURSION
---
Armenian - 2000 AMD

Foreign Languages / Russian, English / - 2500 AMD

Educational program - 2500 AMD

---
Kanaker, 2nd St., 4 House