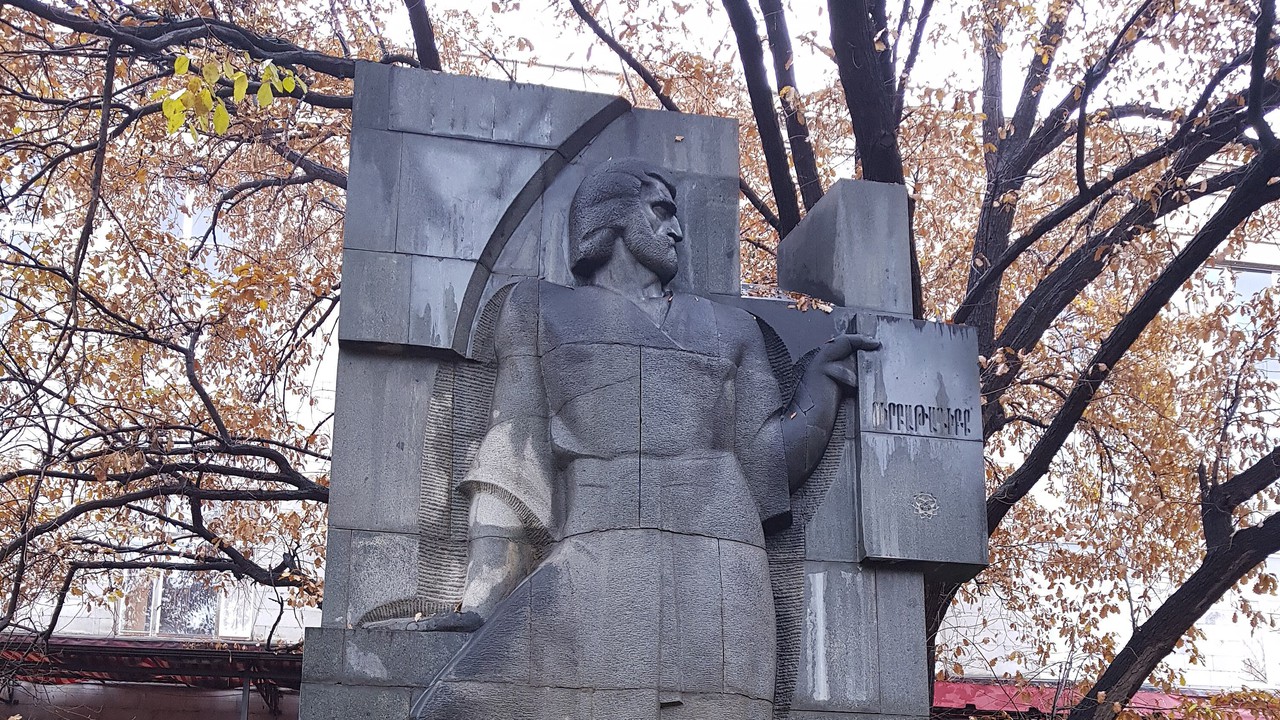 Sculptor: Kh. Iskandaryan

Material: Granite
Year: 1987
---
Hakob Meghapart (15th-16th centuries), was the first Armenian printer, the founder of Armenian printing. 
The monument to Hakob Meghapart, is located in the center of Yerevan, on Isahakyan Street, which was erected in 1987. It is included in the list of historical and cultural monuments of the Kentron administrative district of Yerevan.
The monument is made of granite, the dimensions are 6x3.5 meters.

The statue depicts Hakob Meghapart, who is holding his first published book called  "Friday Book".
In the lower right corner, above the inscription "Hakob Meghapart", is the typography of Hakob Meghapart with the Latin letters D. I. Z. A.