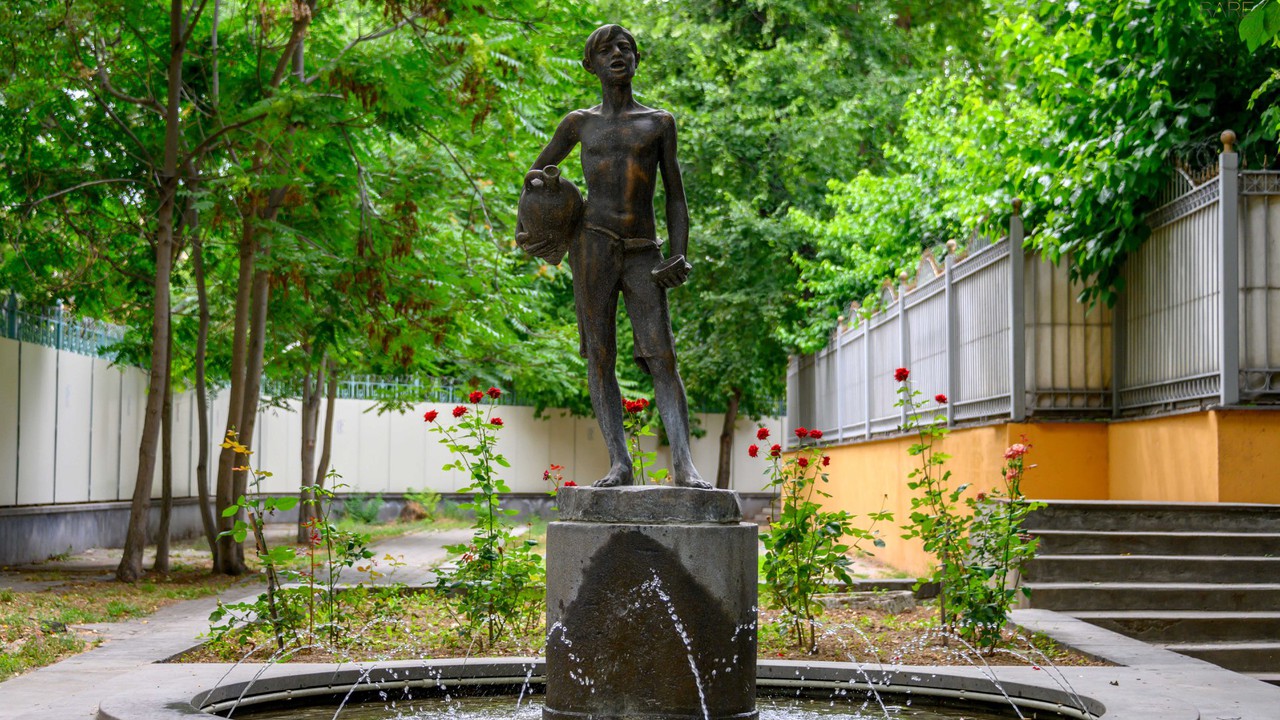 Sculptor: H. Bejanyan
Architect: S. Kntekhtsyan
Material: Bronze,basalt
Year: 1970
---
One of the symbols of ancient Yerevan is the bronze statue of the famous Armenian sculptor Hovhannes Bejanyan "A boy selling water" dedicated to the water-selling teenagers of the former part of the city called "Boulevard".
Years ago, there was a unique culture in Yerevan: young boys with jugs on their shoulders, selling water, singing a special advertising song.
This song was quite popular and to this day it is sometimes performed by artists.
In April 1993, the "A boy selling water" sculpture was stolen. After some time, thanks to the efforts of the police, the sculpture was found and returned.