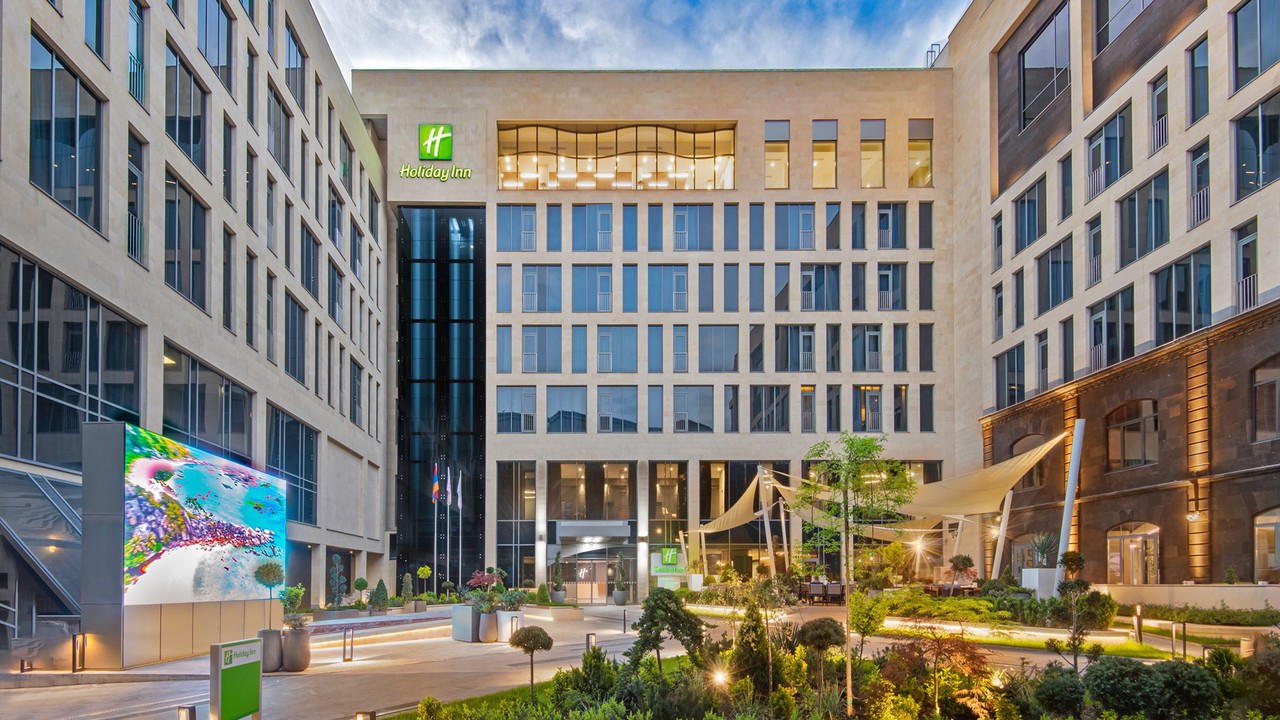 The "Holiday Inn Yerevan-Republic Square" hotel is a prime destination situated in the heart of Yerevan, in close proximity to the stunning Republic Square. This luxurious hotel offers guests a perfect starting point to explore the city's rich cultural heritage, as well as its many restaurants, shops, and entertainment venues.
The hotel's stylish and modern rooms are thoughtfully designed to provide guests with maximum comfort and convenience, complete with all the essential amenities and modern equipment required for a pleasant stay.
For those looking to indulge in some relaxation and pampering, the hotel offers a range of facilities including fitness and spa centers, a massage room, a lounge bar located on the roof terrace, and an onsite restaurant that serves continental and buffet breakfasts daily.
In addition, the "Holiday Inn Yerevan-Republic Square" hotel also boasts seven versatile conference halls, making it an ideal destination for business and social events.