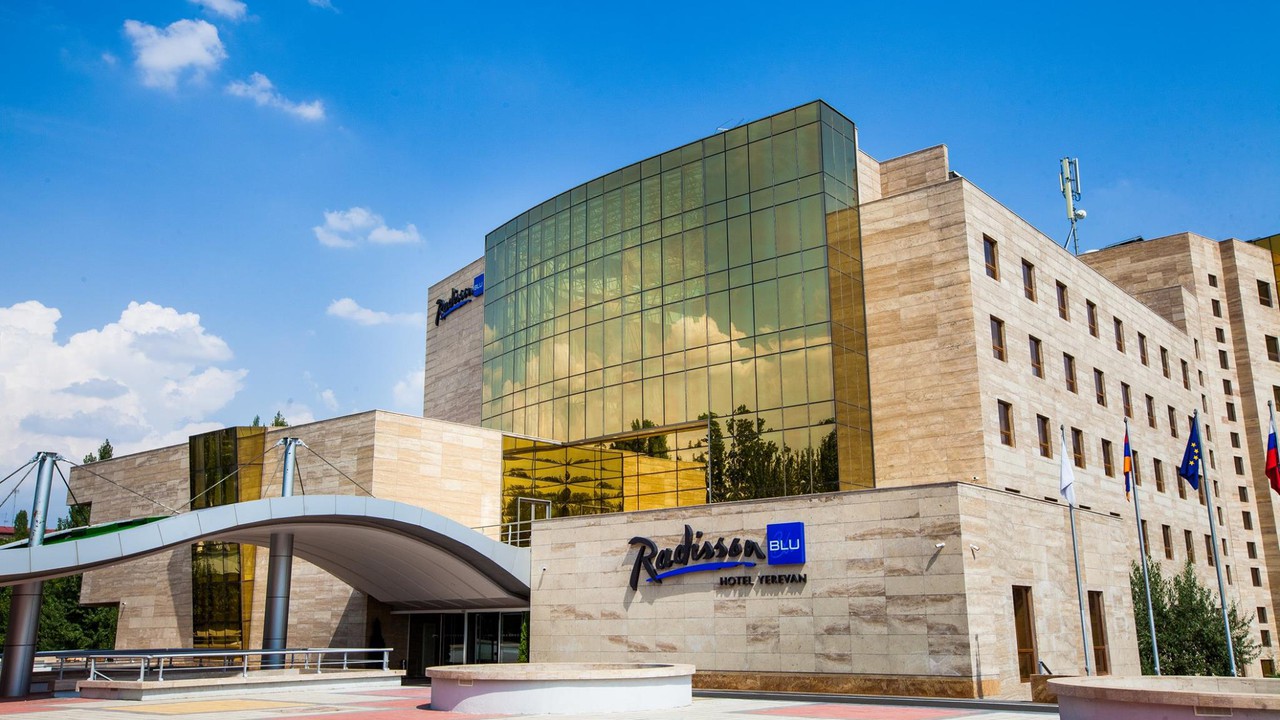 ''The Radisson Blu Hotel Yerevan'' is a luxurious five-star hotel located on Azatutyan Avenue, near Victory Park. The hotel originally opened in 2005 under the name "Golden Palace Yerevan," but underwent extensive renovations and expansion from 2014 to 2016. It reopened in July 2016 as the Radisson Blu Hotel Yerevan, offering guests an even more impressive experience.
Located on a hill, the hotel boasts stunning views of both the center of Yerevan and Mount Ararat.
Guests can enjoy a range of amenities, including the "Terra-SPA" complex, which features seven spa treatment rooms, a dry sauna, a fitness center, and a tennis court. Additionally, the hotel's indoor swimming pool is the largest among hotel pools in Yerevan, offering guests a relaxing way to unwind.
The hotel's restaurant serves a variety of Armenian and international dishes, providing guests with a range of culinary options. For business and social meetings, the central building has six conference halls that are well-suited for a variety of events.