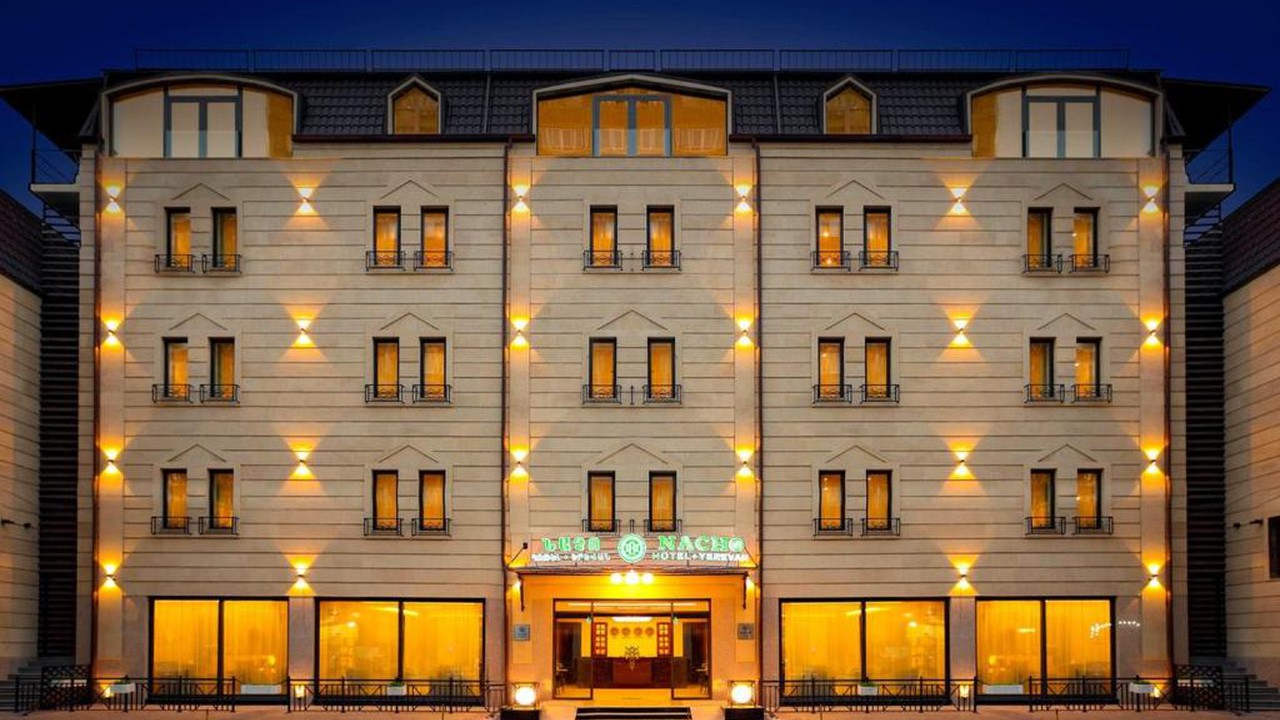 ''Nacho Hotel Yerevan'' is a comfortable and modern hotel located at 7/4 Yervand Kochar Street, in close proximity to Saint Gregory the Illuminator Church, making it a convenient location for travelers seeking both comfort and accessibility.

The hotel features spacious and well-equipped rooms, complete with modern appliances to ensure guests have a comfortable stay. Additionally, the hotel offers a variety of amenities including a restaurant, lounge bar, swimming pool, and sauna. The on-site restaurant serves up the most delicious European cuisine, making it a perfect place to enjoy a meal with family or friends.
For those seeking to conduct business or host social events, ''Nacho Hotel Yerevan'' has a conference hall equipped with state-of-the-art technologies, making it an ideal venue for conferences, meetings, and other events.
The hotel's location is also advantageous, as it is in close proximity to supermarkets, pharmacies, and shopping centers, making it convenient for guests to meet their daily needs.