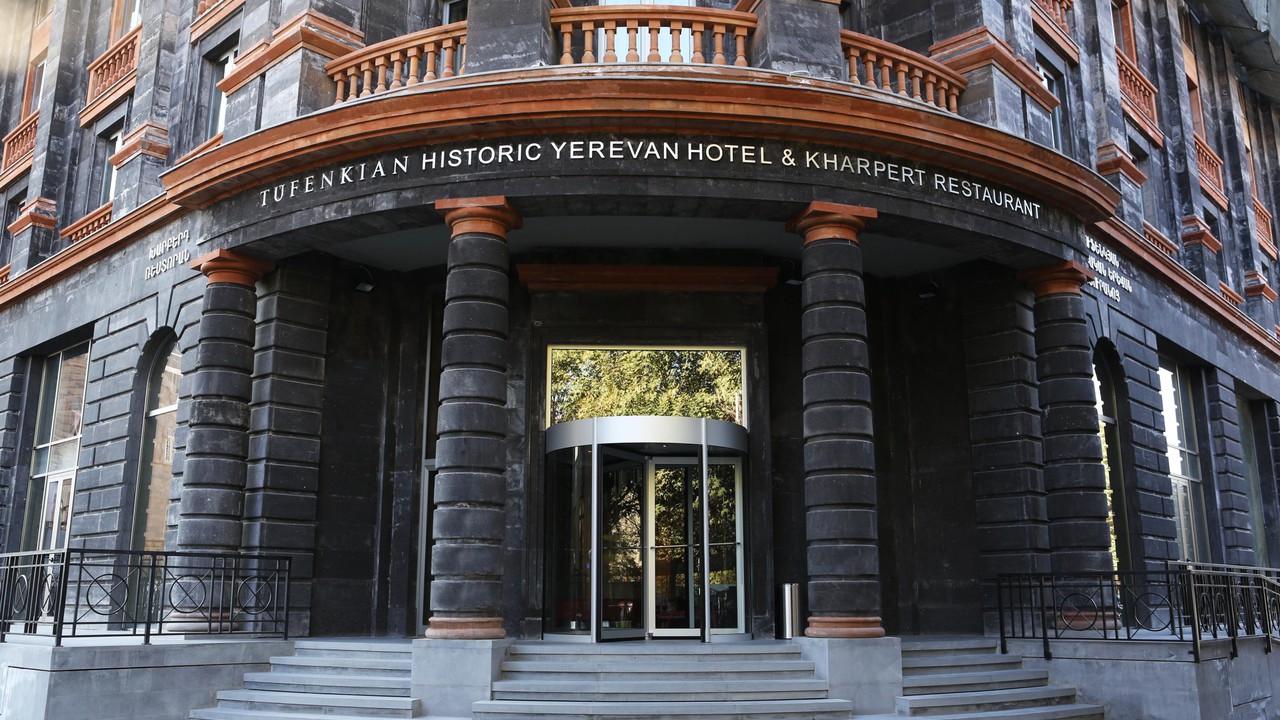 The "Tufenkian Historic Yerevan" hotel is located in the heart of Yerevan, where Republic and Buzand streets intersect. This elegant hotel first opened its doors to guests in 2012.
The hotel's exterior design is inspired by the architectural styles prevalent in Yerevan during the 19th and 20th centuries. The vision behind this project was to create a new structure that seamlessly integrates traditional Armenian architecture with European classical design elements.
Renowned architects and interior designers, including Clodagh and James Tufenkian, were involved in the hotel's design process. The result is a beautiful interior that boasts carefully crafted details, luxurious furnishings, and striking stone accents that capture the essence of traditional Armenian architecture.
The spacious and comfortable rooms, bar, business center, and traditional ''Kharberd'' restaurant all contribute to providing guests with a unique and enjoyable experience during their stay at the  "Tufenkian Historic Yerevan" hotel. The ''Kharberd'' restaurant serves a menu that features a fusion of Western and Eastern cuisines, offering guests the chance to sample delicious food that has been perfected over centuries.
Whether you are traveling to Yerevan for business or pleasure, the  "Tufenkian Historic Yerevan" hotel provides a comfortable and unique setting for your stay.