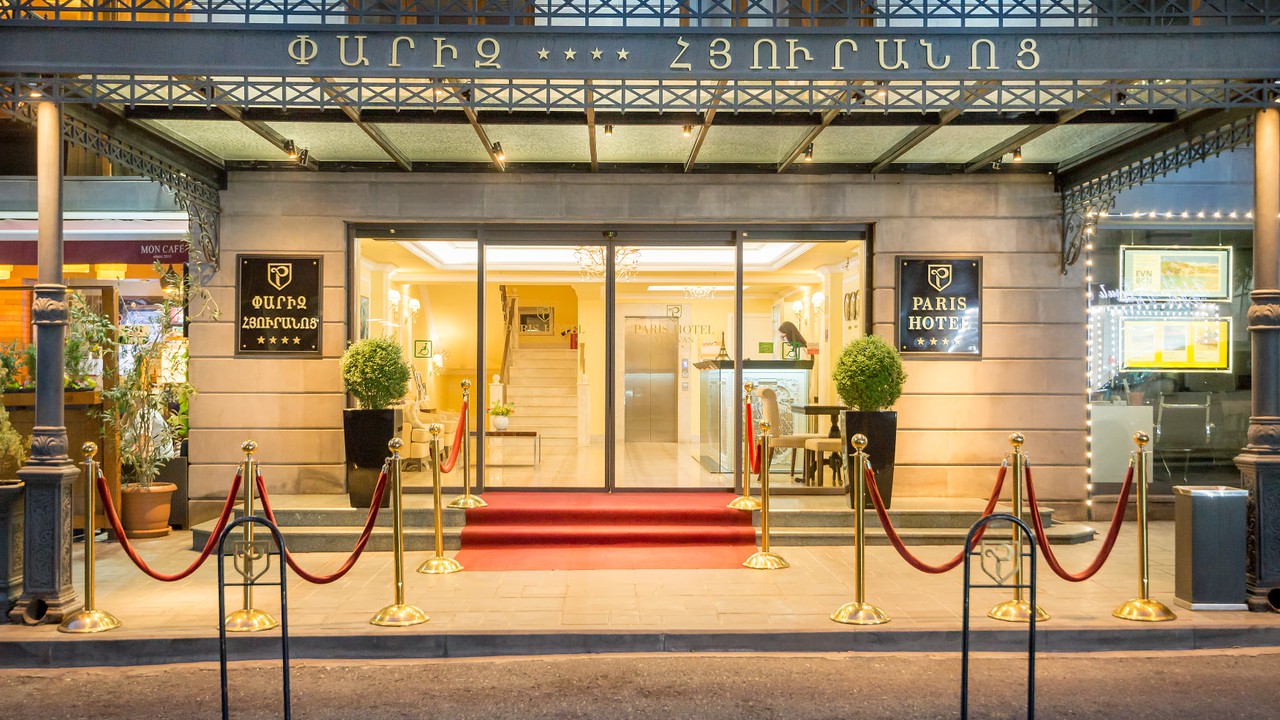 "Paris" hotel is ideally located in the heart of Yerevan, just a few steps away from the bustling Republic Square. The rooms are equipped with all the essential amenities to ensure a comfortable and enjoyable stay for the guests.
The hotel boasts small and medium-sized halls suitable for various planned events, as well as a well-equipped gym with modern equipment for fitness enthusiasts.
With 12 floors, the hotel offers a stunning view of the city and Mount Ararat from its rooftop "Montmartre" restaurant-cocktail bar. Guests can indulge in delicious Italian and French cuisine while enjoying the breathtaking view.
Additionally, the hotel is surrounded by numerous exotic restaurants, cafes, bars, museums, galleries, concert halls, and parks, making it an attractive destination for travelers seeking a mix of culture and leisure.