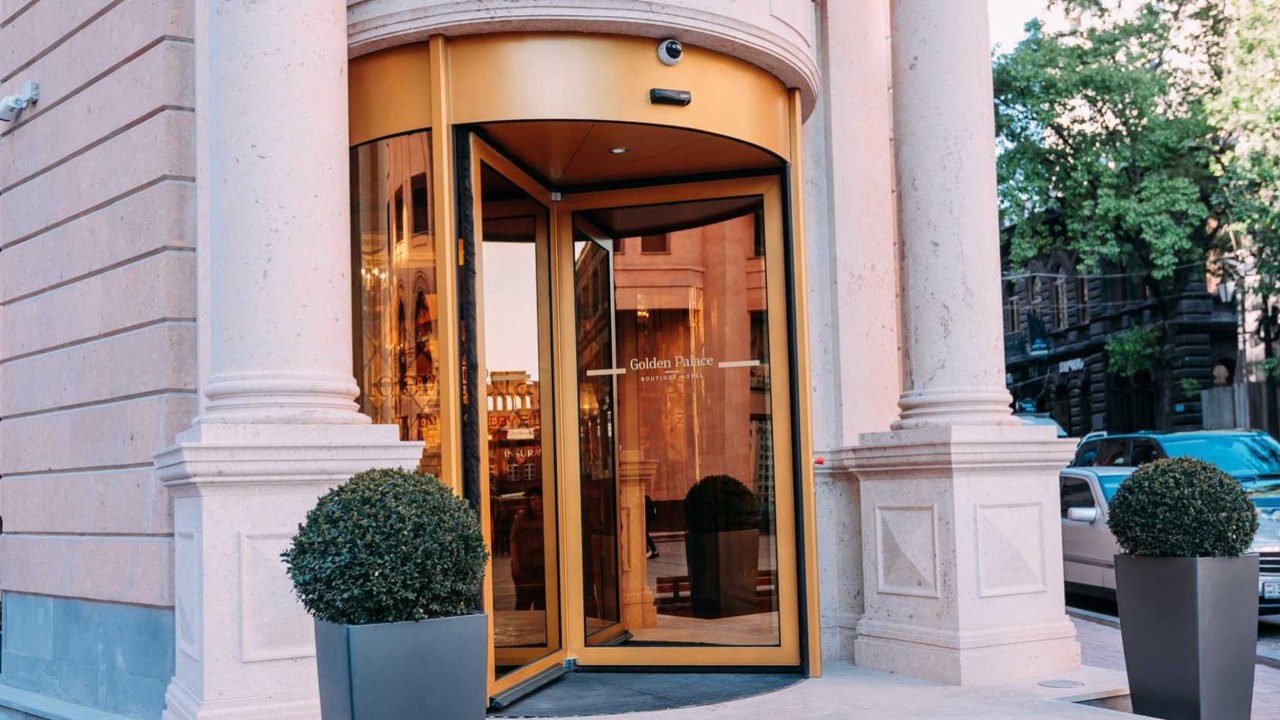 The "Golden Palace Yerevan" hotel is situated at the crossroads of Yerevan's "legendary" streets, where luxury, uniqueness, and comfort converge.

The hotel's design is characterized by subtle colors, unique patterns, and opulent fabrics. It boasts a cultural style, with rooms furnished with classic Italian furniture and marble bathrooms.
"Golden Palace Yerevan" rooms offer stunning views of the old and new streets of Yerevan. Luxury shops and restaurants are just a stone's throw away. Guests can relish in lunch or dinner at the open-air rooftop restaurant and order drinks from the bar.
The hotel provides guests with free access to the gym, beauty salon, spa center, and sauna services.