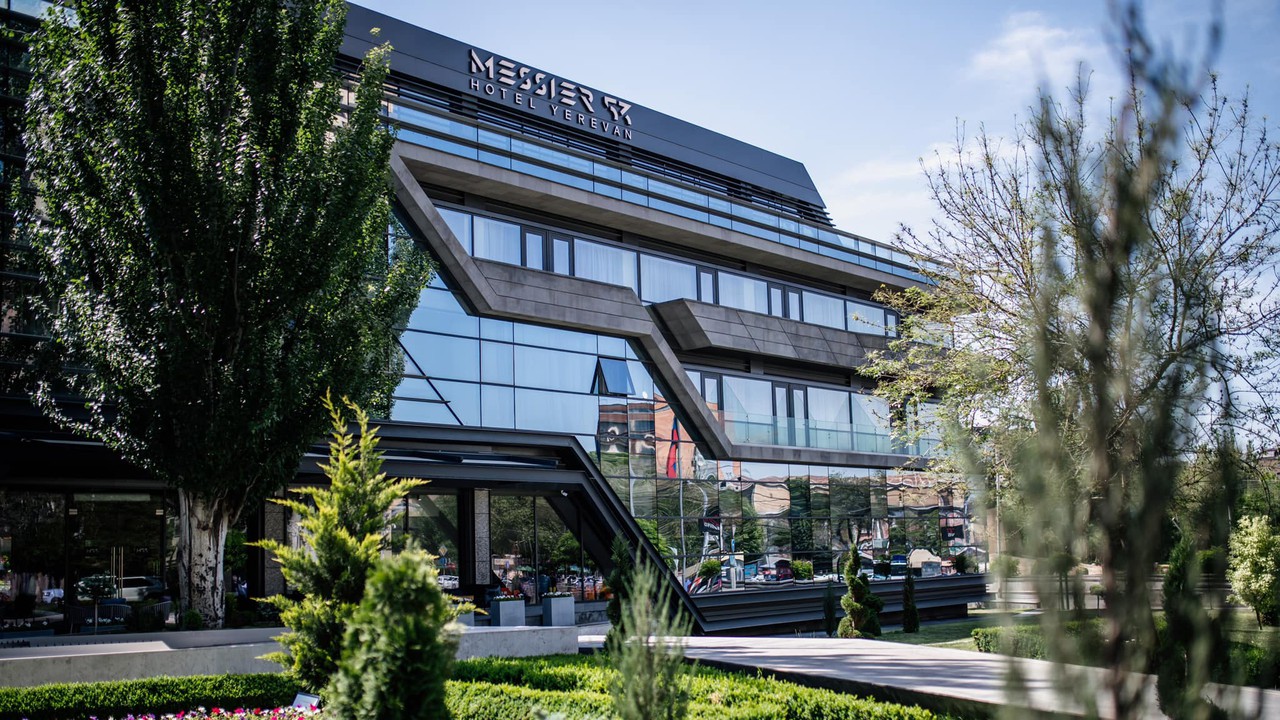 "Messier 53" (M53) is a boutique hotel with 53 rooms, named after a French astronomer who was the first to compile a catalog of astronomical objects. The main essence of the brand is the spirit of discovery that will take the visitors on a mystic journey through the universe.
 "Messier 53" hotel is an exceptional destination located in the heart of Yerevan, the capital of Armenia. The hotel's unique architecture and brand identity convey a strong core idea that is reflected in all its elements. It is designed to meet the needs of modern lifestyles and offers a wide range of services and amenities, including a fully equipped gym, indoor pool, sauna, and spa. These facilities provide guests with the perfect opportunity to unwind and relax after a busy day of exploring the city.
Located in the bustling city center, the hotel is in close proximity to numerous attractions, museums, theaters, entertainment, and shopping centers. Guests can easily reach Republic Square, one of the city's most iconic landmarks, in just 5 minutes by passing through Vernissage, one of the capital's main attractions.
The hotel's state-of-the-art conference halls and event spaces make it an ideal venue for business meetings, corporate events, and social gatherings.