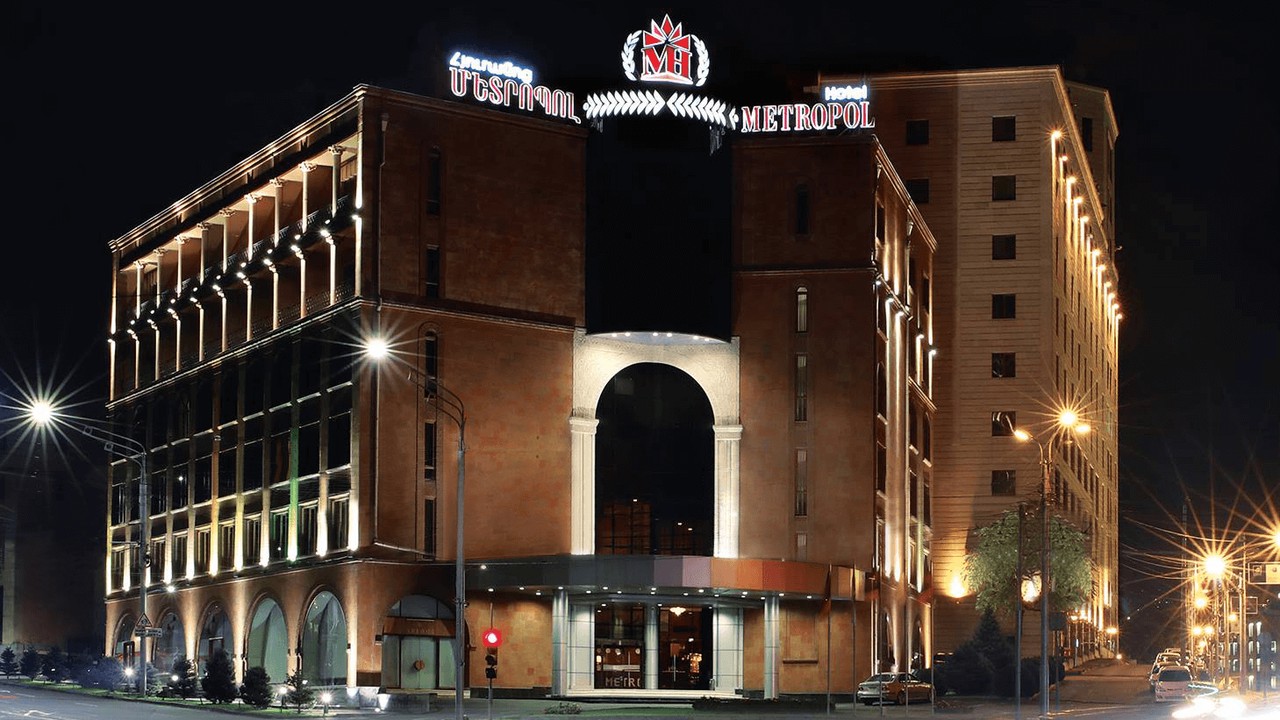 The ''Metropol Hotel Yerevan'' is situated at the beginning of Mashtots Avenue, just 11 km away from Zvartnots Airport. Built in 2001, this hotel complex offers a unique blend of modern and classic interiors, providing visitors with an exceptional experience.
One of the hotel's most striking features is its breathtaking view of the Hrazdan Gorge, the Victory Bridge, the legendary "Ararat" cognac factory, and the biblical Mount Ararat, a symbol of Armenia. Guests can also take advantage of the many services available, including a bar, indoor pool, table tennis, and sauna.
The hotel's restaurant serves delectable and unique dishes, making it a popular venue for various ceremonies and corporate events. Additionally, the hotel's prime location offers easy access to museums, theaters, restaurants, entertainment, and shopping centers, making it an ideal destination for tourists.
Nearby attractions include the Church of Saint Sargis, Hrazdan Gorge, Parajanov Museum, Tsitsernakaberd Memorial, and the Ararat Cognac Factory.