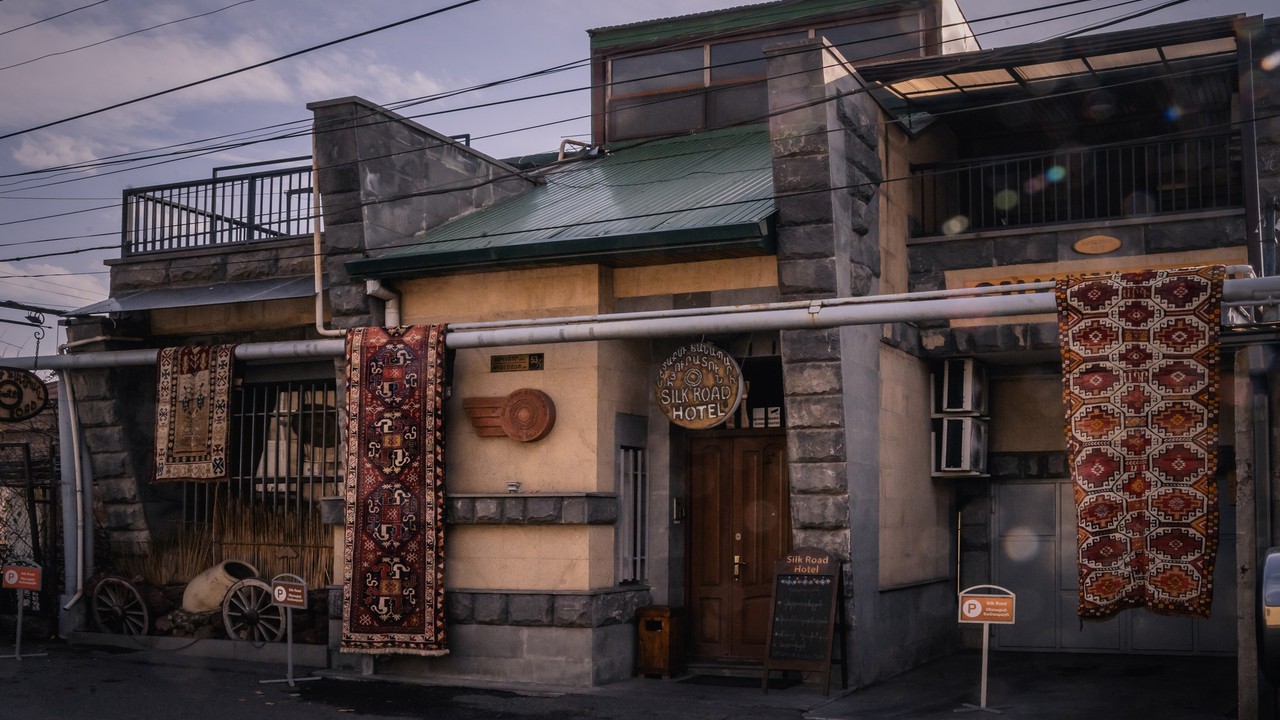 ''Silk Road'' Hotel is located just 5-7 minutes away from the Opera House. The hotel is fully furnished and decorated in the Armenian ethnographic style, featuring old Armenian carpets and rugs. Visitors can immerse themselves in the richness of Armenian decorative and applied art during their stay.
The rooms are furnished in a traditional style consistent with the hotel's interior design, and smoking is not permitted in any of the rooms. For business meetings, the hotel offers a conference hall equipped with all the necessary technical facilities.
Guests can enjoy a complete and relaxing experience during their stay, thanks to the hotel's excellent amenities. The hotel boasts a beautiful courtyard garden and a traditional Armenian oven, where visitors can observe and even participate in the fascinating process of ''lavash'' baking.