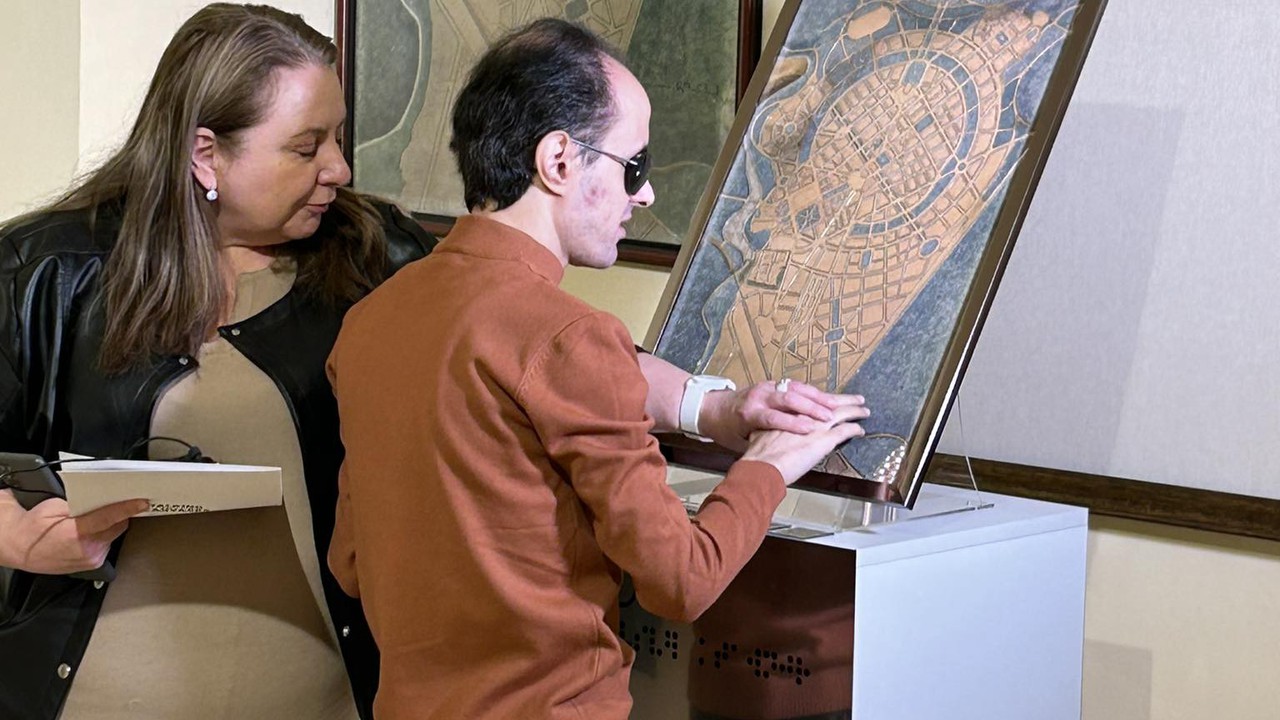 "Talking Canvases" in Yerevan History Museum
---
Тactile copy of the sketch of the General Plan of Yerevan on display in Yerevan History Museum.
---
With the support of the Yerevan Municipality, within the framework of the "Talking Canvases" inclusive program, a tactile copy of "Yerevan City Master Plan" by Alexander Tamanyan was presented at the exhibition in Yerevan History Museum. Henceforth, visually impaired visitors can "examine" Tamanyan's plan in the museum accompanied by an audio guide (via QR code). It tells the story of the creation of the main blueprint of the city of Yerevan and helps to see what the architect depicted.
On April 3, 1924, the Council of People's Commissars of the USSR approved the master plan for the reconstruction of the city of Yerevan, designed by Alexander Tamanyan. However, the history of the creation of the plan began during the reign of another government, in 1919, when, at the invitation of the Prime Minister of the First Republic of Armenia, Hovhannes Qajazunu, architect-academic Alexander Tamanyan came from Saint Petersburg to his ancestral homeland, Armenia.
Erna Revazova, the initiator of the project, head of the "Mountains" cultural organization, noted. "We have created a tangible replica of the city plan, which will allow visually impaired citizens and guests of the capital to "touch and examine" the plan of Alexander Tamanyan accompanied by an audio guide, next to the original in the History Museum of Yerevan. The presentation was attended by visually impaired people who got acquainted with the copy of the plan...