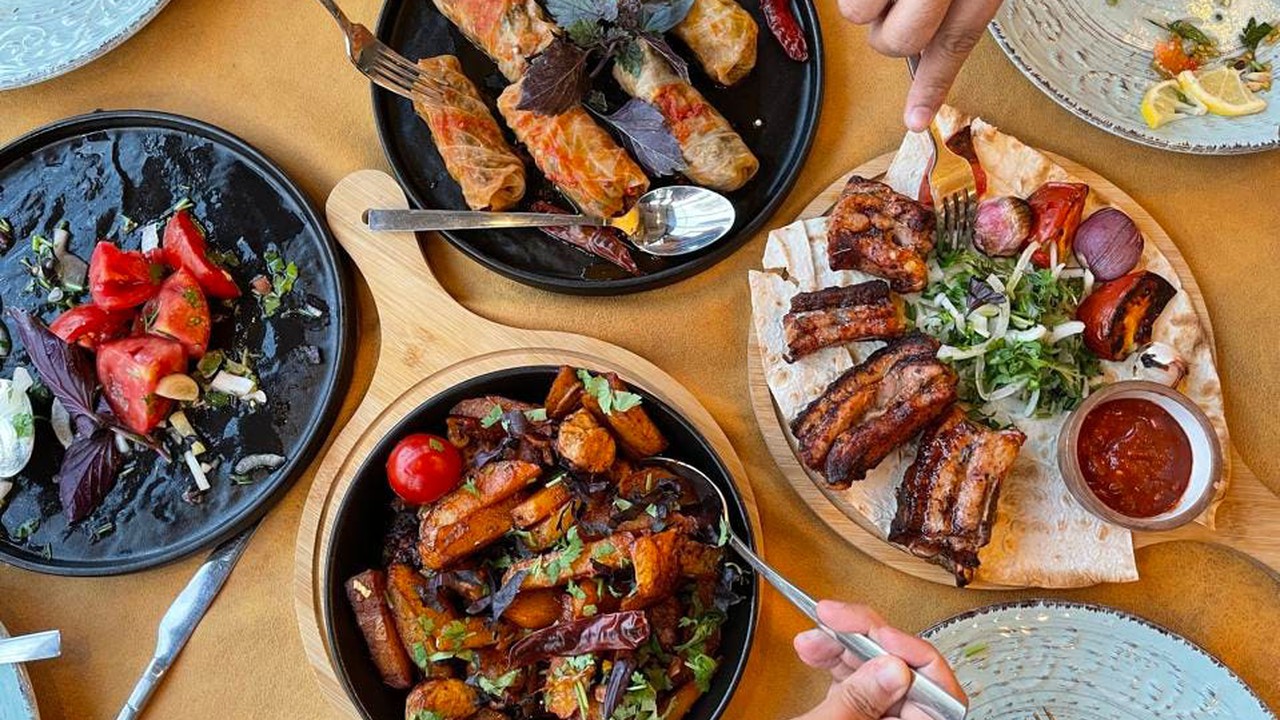 Forbes culinary wine and food business consultant Lisa Zimmerman visited Yerevan and shared her impressions of the local cuisine.
---
My first experience with Armenian food was at a gem of a Chicago restaurant, called Syat Nova: which was named after an Armenian poet. I soon went on to have further delights at delicious restaurants like Carousel, which mixes up Armenian and Lebanese culinary traditions (as many residents of this country lived in exile for some years and incorporated the flavors of where they were raised) in Los Angeles. 
On The Ground

Yerevan is a land of culinary delights. Tons of fresh herbs, and local cheeses, dominate this cuisine. One of the locals' favorite things to do with them is wrap them up in a freshly cooked piece of lavash bread and snack on them throughout the day.
BBQ is also a big element of local dining here for a big night out. It is often beautifully cooked pork: as this is a Christian country so locals and guests have a wide culinary berth. There are also classic, and hard-to-find dishes, such as a small roasted pumpkin stuffed with green beans and meat in tomato sauce that I enjoyed my first lunch in town at a Yerevan restaurant called Lavash.
Other dishes like mante, small plump meat or vegetable dumplings, weave their culinary influence in and out of Armenian food. Mante is made in numerous countries: Turkey and Lebanon for example. However, the Armenians do an incredible job with it: the stuffed pasta is served tableside before broth and sour cream are poured in. The best Mante I had were at the Lebanese-Armenian restaurant conveniently named Mante close to the city center.
After all those meals, if you want to get a great look at the city, and its environs, take a hot air balloon ride at sunrise. Skyballarmenia does an amazing job of getting visitors up in the air and showing off the stunning views of the surrounding mountains. The captain even serves up a little local bubbly in fight and coffee and snacks are offered before and after the trip. It was such a treat.
Other Places To Visit
There are a number of wine bars in this green and gracious city: as the locals continue to discover their ancient wine-making legacy. One of the more interesting is Decant. The bar has a wide selection of both Armenian wines, and Champagne, but one only wishes that the reds were served at a proper temperature: instead of too hot. It was a let-down pretty consistently in this country which led me to want to drink fewer reds.
The bitter vegetable dishes were always the most interesting to me on this trip. Dalan, a restaurant hidden behind an art gallery in the downtown area of Yerevan, does beet roots sauteed with eggs and they are dynamite.
After a long-night out treat yourself to potentially the best Sharma in the world at Artashi Mot. Yes, you can even have pork here: and it is delicious. I can't believe I ate a foot-long wrap after three amazing meals earlier in the day: but I did. I simply would have been happier without the French Fries they put inside and perhaps a little mustard!