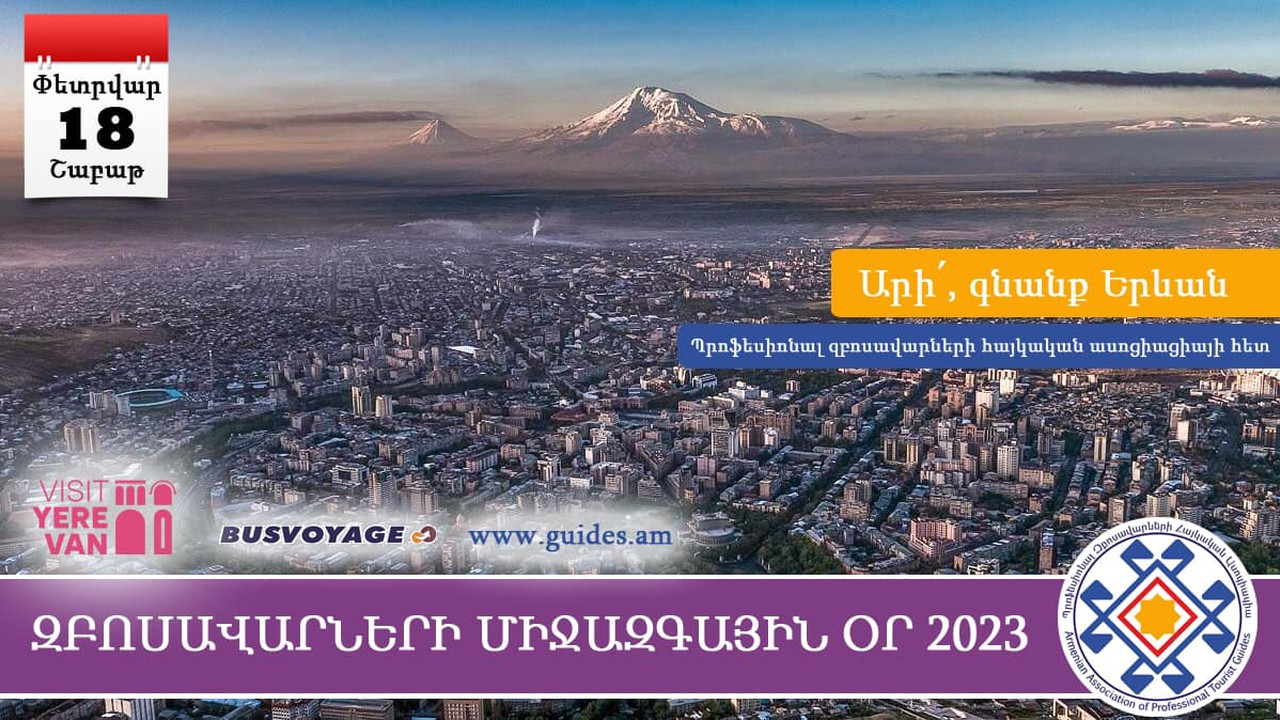 The "Armenian Association of Professional Guides" invites you to participate in the free excursion program "Let's go to Yerevan" organized within the framework of the "International Day of Guides 2023", which will take place on February 18 from 2 pm to 5 pm.
During the excursion, professional guides will present the history and architecture of Yerevan city to the participants, as well as interesting facts about the capital and its inhabitants.
The project is implemented with the support of the Yerevan Municipality Tourism Department and "Bas Voyage" company.
Only adult citizens and guests can participate in the program.
PARTICIPATION OF MINORS IS ALLOWED ONLY WITH ADULT COMPANIONS.
For participation, it is necessary to fill out the application before February 17, at 2:00 p.m. Excursions are carried out by high-class buses. The language of the excursions is Armenian. The duration of each excursion is 40-50 minutes.
Follow the link for more details.