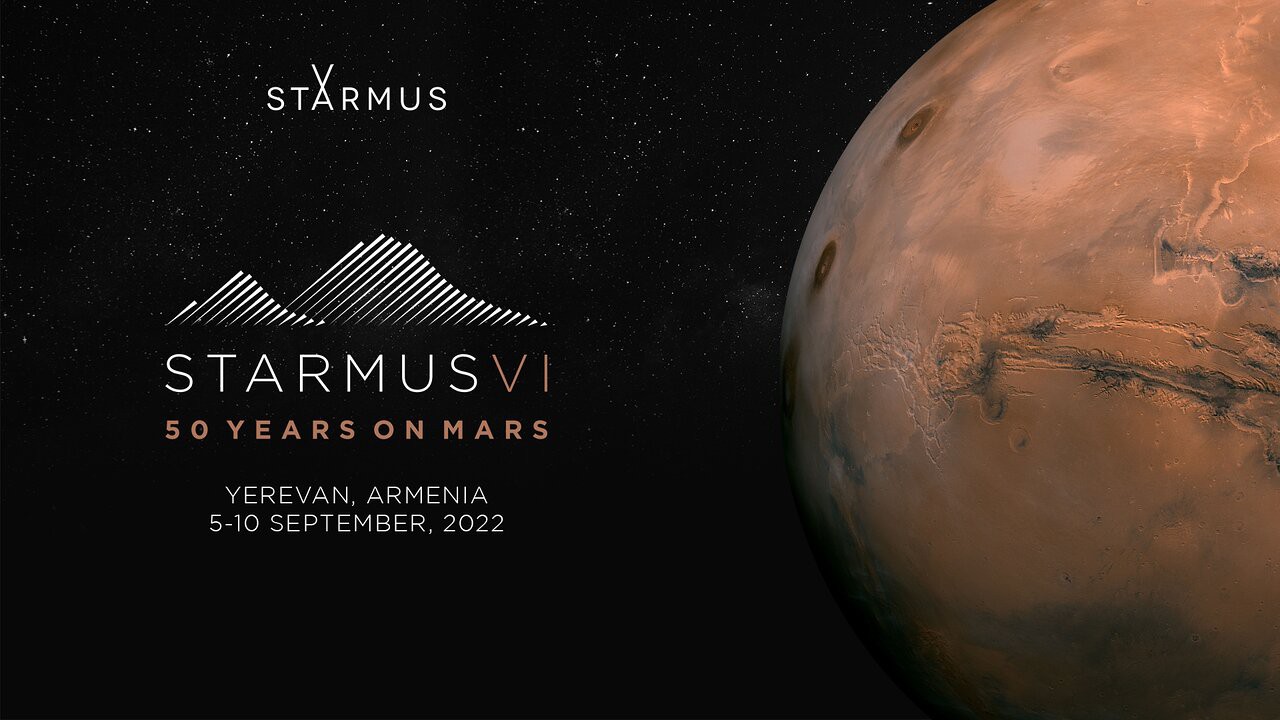 STARMUS is an international festival associated with the names of Steven Hawking, Brian May, Alexei Leonov, and other world-renowned artists, scientists, and musicians. It was launched in 2011 in Tenerife (Canary Islands, Spain) and later was also organized in Norway and Switzerland.
STARMUS was founded by astrophysicist Garik Israelyan and the legendary guitarist of Queen, astrophysicist Brian May, becoming a platform that unites world-renowned scientists, Nobel prize laureates, astronauts, and the brightest minds of science, art, and technology. In the scope of this festival, they are sharing their experience, knowledge, and the latest inventions with attendees to simplify the process and to inspire more youth and participants to explore the world of science.
STARMUS is the only festival in the world connecting brilliant minds and Nobel Prize laureates from science, education, and technologies, as well as renowned musicians and artists on the same stage to collaborate and enhance science communication, to popularize it through interdisciplinary cooperation.
The sixth edition of Starmus will be held in Yerevan, Armenia, from 5th to 10th of September, 2022. Through Starmus camp and close cooperation with several schools and universities, it will involve thousands of students and around 100.00 participants from Armenia and other countries of the region. The fourth edition of Starmus, held in Norway, 2017, attracted about 45.000 participants in a town with a population of 200.000.
The most prestigious Stephen Hawking Science Medal awarding ceremony is also one of the key events of the Festival. Named after the greatest scientist of the 20th and early 21st centuries, Stephen Hawking, sponsored by Starmus, is an ambitious award that recognizes the merit of popular science on an international level.

During the previous five editions held in Tenerife (Spain), Trondheim (Norway), and Zurich (Switzerland), Starmus Festival has hosted 25 Nobel Prize laureates alongside such eminent speakers as Stephen Hawking, Neil Armstrong, Hans Zimmer, and many others. Starmus Advisory Board is a constellation of prominent scientists, musicians, and innovators, such as Brian May, Emmanuelle Charpentier, Jill Tarter, Peter Gabriel and Tony Fadell.
STARMUS VI will be held in Armenia from 5-10 September 2022 providing an unprecedented opportunity for Armenians to become part of the science and art days, and for participants out of Armenia to explore Armenian scientific and cultural heritage in addition to participation in the festival.
In the scope of the festival series of events such as lectures, forums, scientific round-table discussions, and art and music events, scientific camps are to be held in Armenia to showcase the importance of science in our lives and to bring it closer to the young generation.
STARMUS VI Science and Art Festival will be held in Armenia entitled "STARMUS VI. 50 Years on Mars" and will be dedicated to the 50th anniversary of the first soft landing on Mars by the mission "Mars 3". Should be highlighted the fact that "Mars 3" took to the Red Planet the "Prop-M" rover designed by the Armenian engineer Alexander Kemurdzhian.
About STARMUS: https://starmus.com/Armenia
For tickets: https://starmus.com/tickets
Speakers: https://starmus.com/speakers
Artists: https://starmus.com/artists