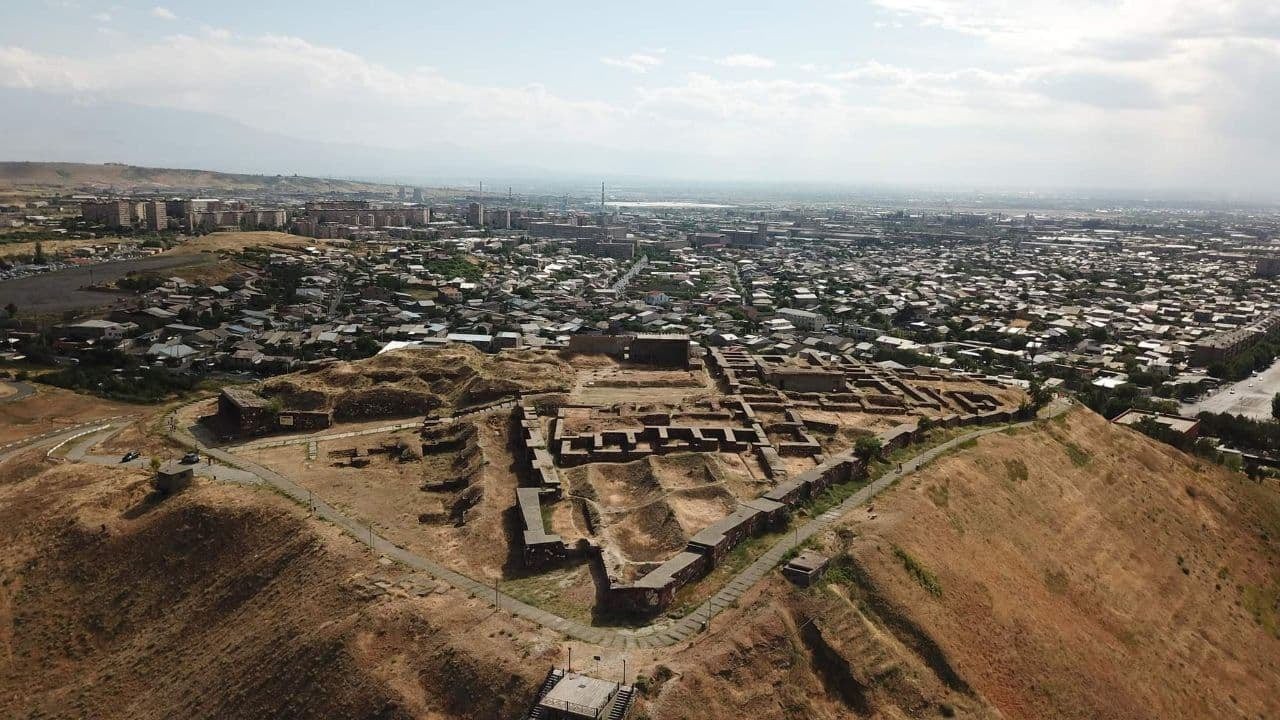 In the southeastern part of the modern capital, King Argishti I founded the fortress town of Erebuni, the capital city of the Van Kingdom (Urartu), "to show the power of the country and to frighten enemies".
---
The Kingdom of Van is a state in the Armenian Highlands in the 9th-6th centuries BC. In the inscriptions left by the kings of the kingdom, the country is called Biaynili, sometimes Nairi, in Assyrian sources it is referred to as Urartu, and in the Bible as the kingdom of Ararat.

Arame is mentioned as the founding king of the kingdom, who ruled from 860-840 BC. Information about him is preserved in the records of King Shalmaneser III of Assyria (859-824 BC).
As is known from the cuneiform tablets of Argishti I and his chronicle preserved in the capital of Urartu - Tushpe, Erebuni was founded in 782 BC.
During this period, Urartu experienced its heyday and was the most powerful state in Western Asia. Argishti I was concerned about expanding the borders of his state and strengthening economic prosperity.
With artificial irrigation, the Ararat valley, which was perfectly owned by the Urarts, had extremely favorable conditions for agriculture, and therefore was an attractive territory for the Urartian expansion. The local population resisted the Urarts, and as the first stronghold for further expansion, Argishti I founded the new fortress city of Erebuni.
The fortress (citadel) of Erebuni had a triangular shape and occupied the top of the Arin-Berd hill with a height of about 65 meters. During the construction of the fortress, the top of the hill was artificially leveled. The total area of ​​the citadel was about 8 hectares. The foundation of the fortress was built of basalt boulders, stacked on a leveled rock that forms the basis of the hill. The only entrance to the fortress was located at its southeastern part, the rest of the slopes of Arin-Berd are too steep. The main gate of the fortress was located here, in the foundation of which the inscription of Argishti I about the foundation of Erebuni was discovered in 1958. And as it became known from the cuneiform tablet signed by the son of Argishti the 1st Menua, Erebuni was founded in 782 BC. The cuneiform inscription is still kept in the fortress, which is now a museum.
The kingdom finally fell in 590 BC.