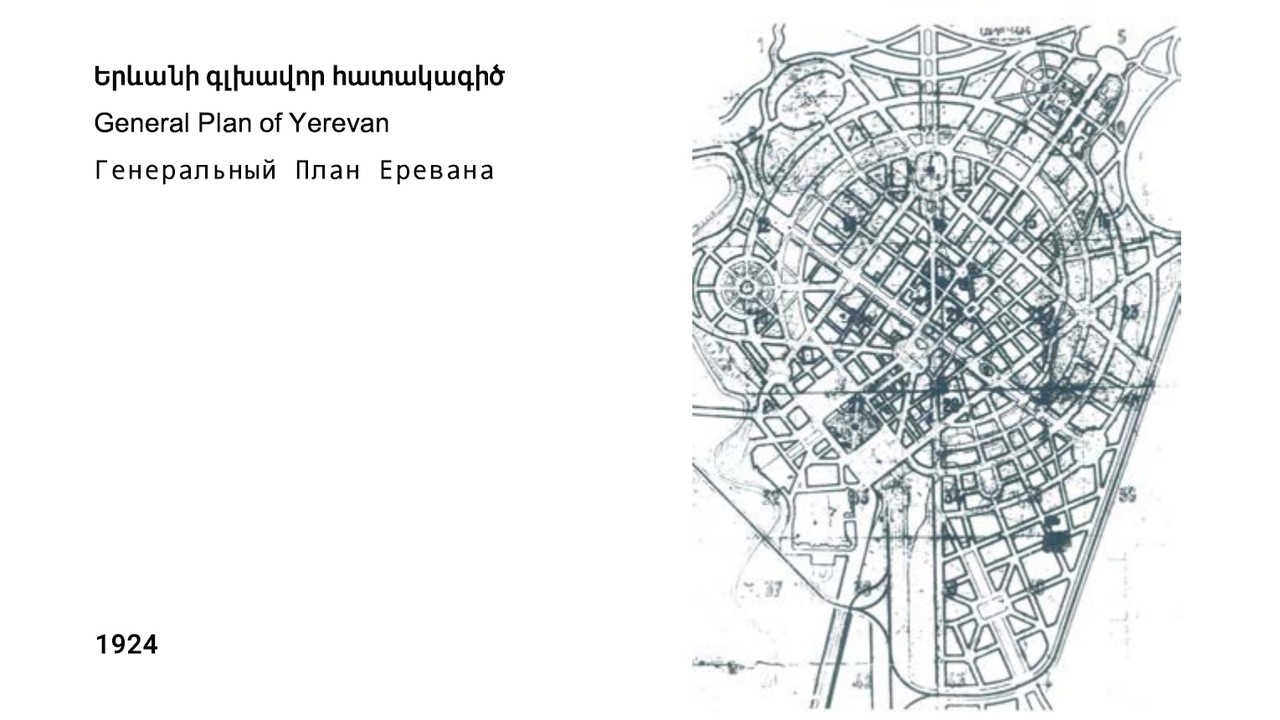 The general plan of Yerevan was created by Alexander Tamanyan. The plan was updated in 1932.
---
OTHER
1957
---
Bronze monuments of Hovhannes Tumanyan and Alexander Spendiarov (sculptors Ara Sarkisyan and Ghukas Chubaryan) were erected on the Opera Square.
1860s
---
The English Park is one of the oldest parks in the city of Yerevan, dating back to the 1860s. It was frequently renovated until World War I, with a major renovation in 1910.