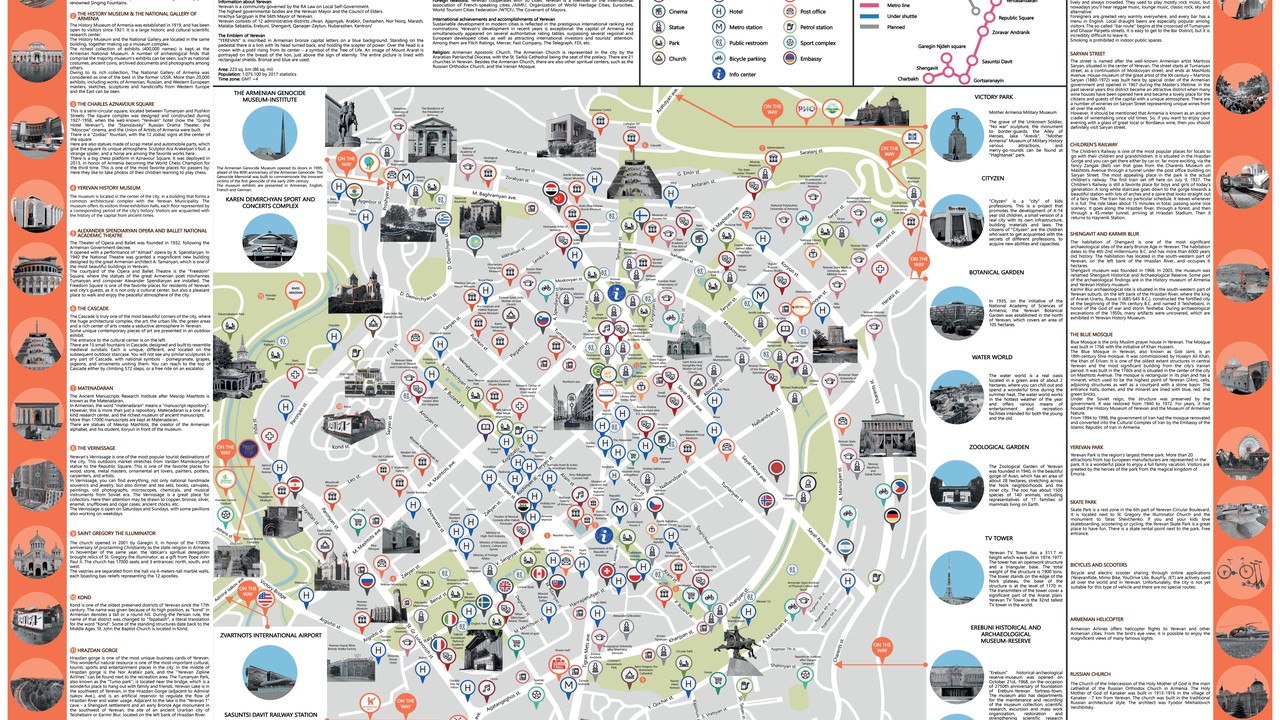 On the initiative of the Yerevan Municipality, in 2022, tourist maps were published in Armenian, English, French, Russian, German, and Farsi.
These maps show the capital's tourist attractions: historical and cultural monuments, museums, including the Armenian Genocide Memorial complex, galleries, churches, parks, and the Yerevan Zoo.
Metro and bike stops are also marked on the map to help you easily navigate the center of the capital.
The map contains useful information and many recommendations for tourists.