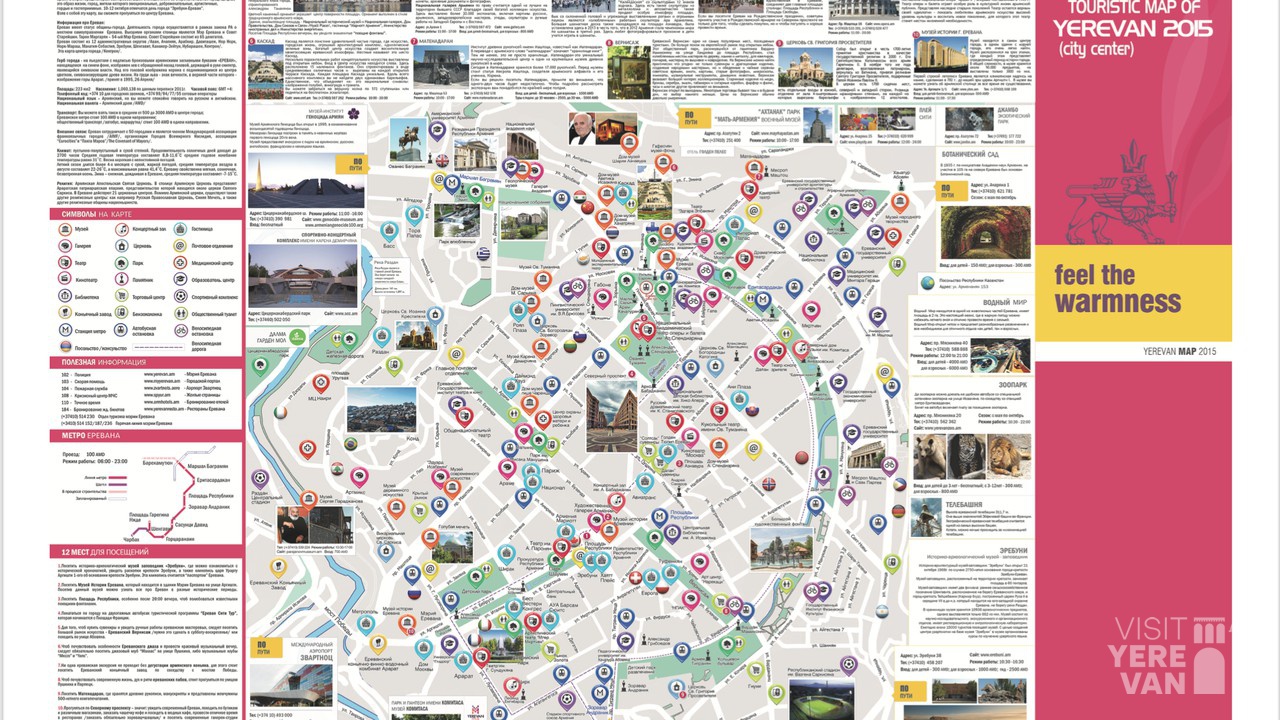 On the initiative of the Yerevan Municipality, in 2015, tourist maps were published in Russian (7 MB) and English (7 MB).
These maps show the capital's tourist attractions: historical and cultural monuments, museums, including the Armenian Genocide Memorial complex, galleries, churches, parks, and the Yerevan Zoo. 
The map contains useful information and many recommendations for tourists.