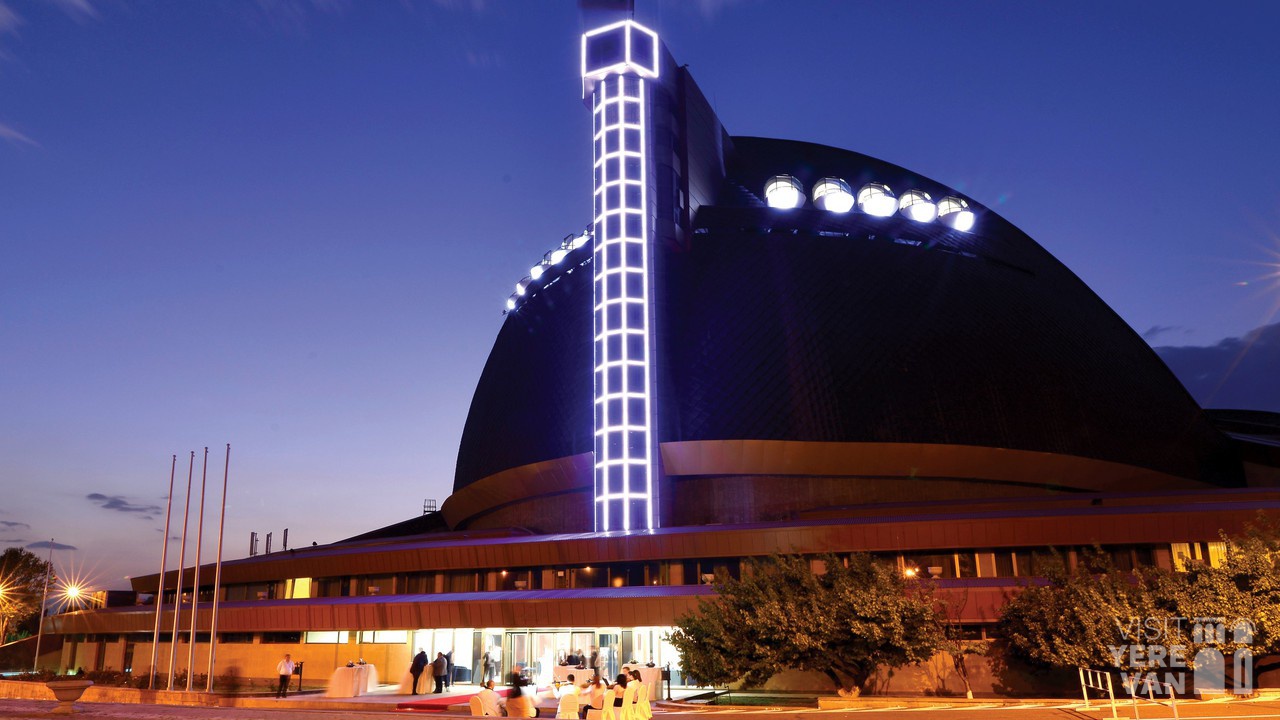 The "Livingston" restaurant was opened on October 5, 2019 and is located on the 9th floor of one of the architectural symbols of Yerevan, built in 1986, the Sports and Concert Complex after K. Demirchyan. A magnificent panorama of the sunny capital of Yerevan opens from the balconies of the restaurant.
The "Livingston" restaurant's name and concept were inspired by the building architecture which evoked associations with the opening of a bird's wings during the soaring, and the view of the sky from the balconies. The concept is based on the famous "Livingston" seagull by Richard Bach with an original philosophy and ideology of freedom.
The restaurant of high European cuisine in a magnificent performance of high-class professionals, is unique in its concept, offering its guests only the highest quality and originality. This is European haute cuisine, quality service and inspiring music.
Guests here have the opportunity to discover new flavors by tasting signature dishes typical of fusion cuisine. From 19:00 to 23:00 the most famous melodies and songs of the 1960s-70s are performed in the restaurant, accompanied by the "Livingston" jazz orchestra conducted by Maestro Yervand Yerznkyan and performed by famous soloists. And from 23:00, modern club rhythms are performed by famous DJs and favorite bands. Visiting Livingston is a ritual!