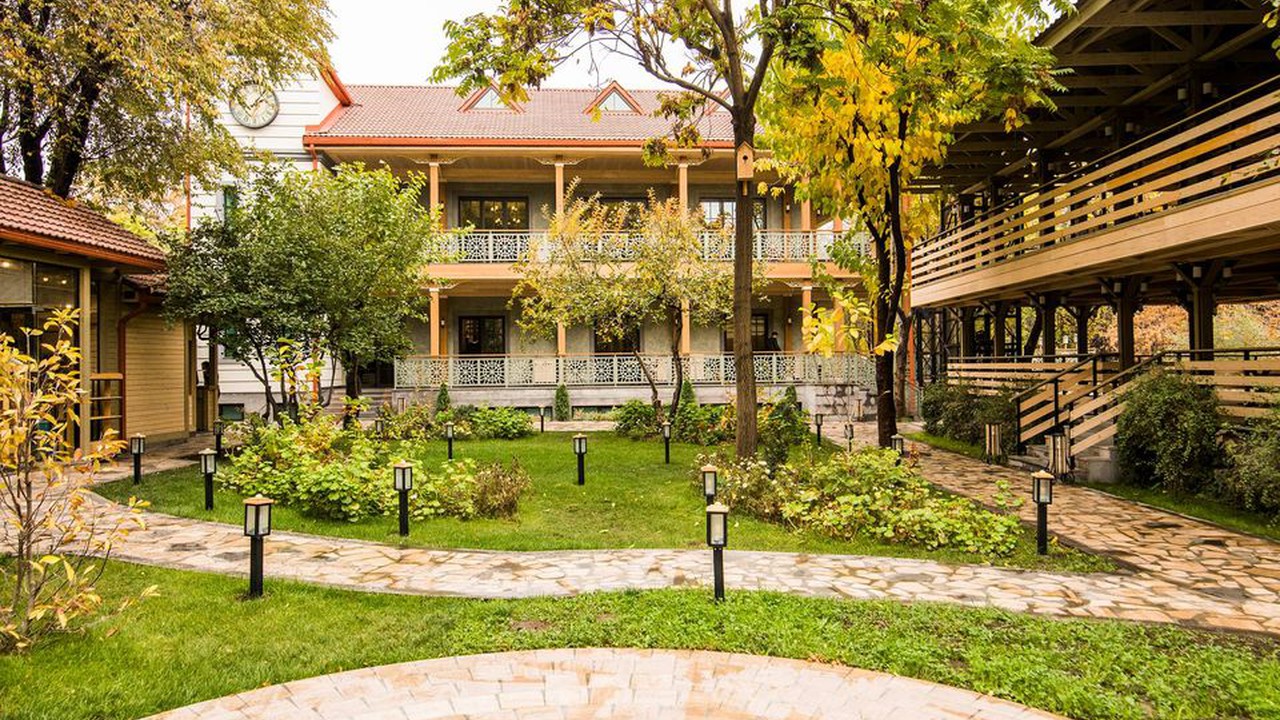 "Tavern Yerevan riverside"  is a unique place with outdoor pavilions at Hrazdan riverside where you can enjoy the breathtaking beauty of nature. The restaurant is far away from the hustle and bustle, but at the same time in heart of the city. 
It offers its guests a rich menu of constantly updated dishes of Armenian national and regional cuisine as well as new and branded recipes.
In summer, musical evenings at the restaurant are the most anticipated event for guests. Every evening, visitors have the opportunity to enjoy the popular and beloved songs performed by famous singers and groups on stage in the open air. The visiting card of the restaurant is interesting and unique musical performances: "Hayk and Bel", "Medallion", and "Illusion".
The restaurant has open-air pavilions, where you can enjoy the most delicious cuisine in the harmony of the riverside nature. The three-story restaurant has closed halls with an elegant interior in perfect harmony with natural colors, a rich wine cellar, and a playground with interesting entertainment.

"Tavern Yerevan riverside" also invites tourists visiting Armenia and everyone who is interested in Armenian culinary culture to take part in gastro-tours, through which they can get acquainted with our national cuisine, cooking features, gain an interesting, unforgettable gastronomic experience.

The participants of the gastro-tour, accompanied by bakers, bake traditional Armenian lavash in the tandoor, in the barbecue area of the restaurant's open kitchen, together with the chef, prepare dolma, and barbeque from vegetables and meat.

"Tavern Yerevan riverside" It is a unique place to get closer to nature and feel its fabulous breath!