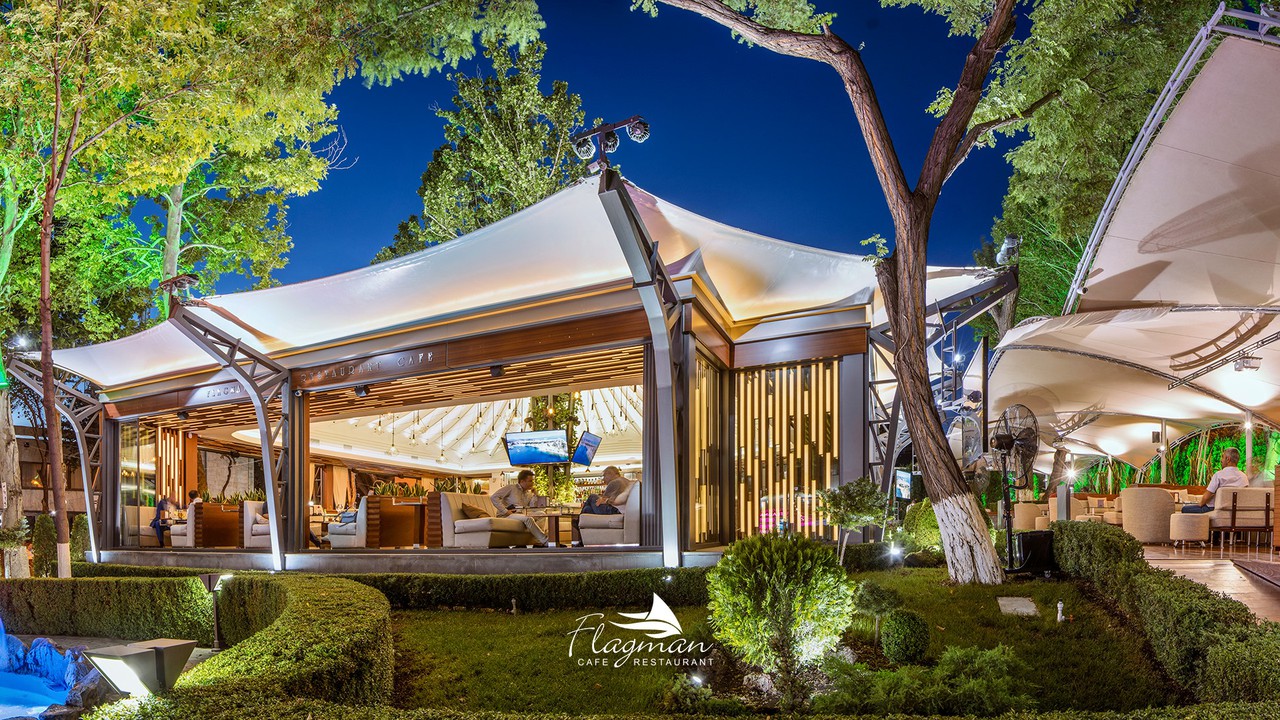 ''Flagman'' café's comfort and coziness, fresh air, the burble of water, and green surroundings create the most favorable atmosphere to completely relax in the center of Yerevan. 
The newly-opened indoor facility, as well as the well-known and much beloved open-air zone, stand out with a serene and idyllic atmosphere.
It's really hard to describe the menu as ''Flagman'' offers a massive diversity from cold and hot appetizers to Nuremberg sausages and salami platters, from cheese sticks to a salad bar where the place of honor belongs to the dried plum salad - an ideal combination of beef, plums, apples and Dutch cheese. 
In addition, there is a wide choice of main course dishes with pork, chicken, and veal, which are served with different variations of unique sauces. And last but not least, fish enjoys great popularity among real gourmets.